Apple unveils new, powerful, predictable, boring iPads
A redesigned mainstream iPad model, two updated Pro models, no surprises of any kind… is this all we can expect from now on?
Since "leaked by Mark Gurman" pretty much means "preannounced" these days , Apple has now officially announced, just as Bloomberg's reporter had already mentioned this past Saturday, a couple of new iPad and iPad Pro models. The low-key unveiling, through press releases rather than a press event, seems to have been the right choice for these particular devices as they don't offer nearly enough new features to deserve a whole show. They barely deserve the following announcement video, in fact.



The 10th generation iPad features a refreshed design with a 10.9-inch screen (Apple stubbornly insists that it extends "right to the edge of the display" when it clearly doesn't) and a generally flatter look that's closer to the iPad Pro line. For the first time on an iPad, the "selfie" camera has been moved to the longer side of the display  ( Samsung did that with its Galaxy Tab S8 Ultra tablets back in February)  while also being upgraded to a 12 Megapixel sensor. This orientation allows for the much-discussed Center Stage function which automatically puts users in focus during video calls.
This mainstream model is upgraded in a few other ways too. It now uses USB-C connectivity and charging (instead of the usual Lightning port), it's built around the A14 Bionic processor (which is quite a bit more capable than the A13 it replaces) while fully supporting the first-generation Apple pencil. The company sadly removed the headphone jack and the traditional home button but put Touch ID on the power button, which many may prefer. This new iPad model also supports Wi-Fi 6 and its cellular version now features 5G connectivity.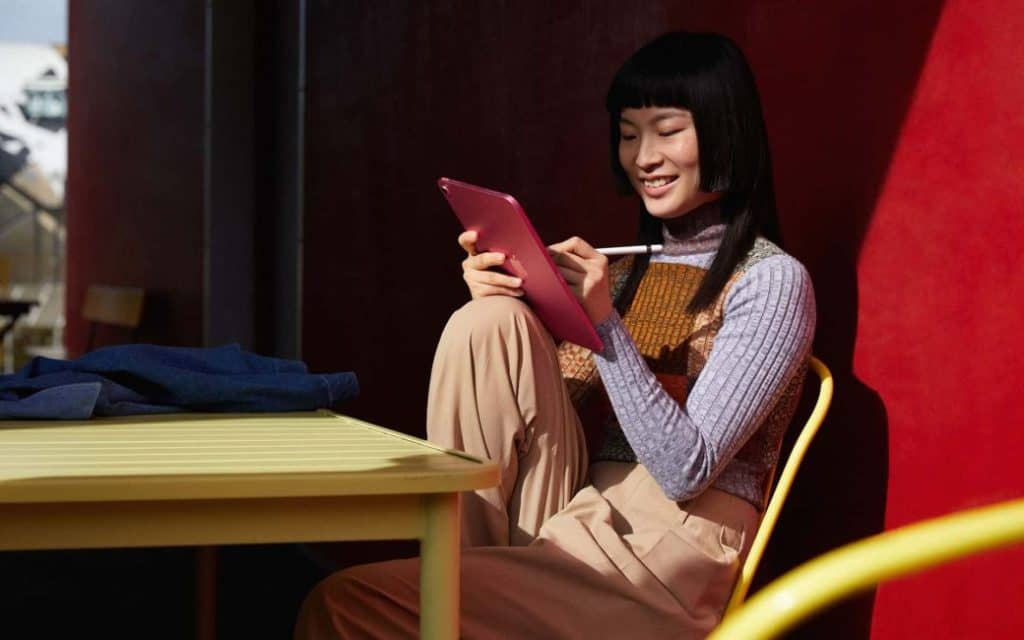 These are all natural, almost expected upgrades that may be welcome but they also hold no real interest in the context of the iPad's evolution in general. At the same time, the asking price of this 10th-gen model has also been increased (starting at $449 for the Wi-Fi/64GB version) which might be somewhat controversial. People who do not need the power of the Pro models or even the Air model will be well-served by this streamlined, mass-market new iPad. It's available to order today and it will appear in stores on October 26th. It's interesting to see, though, that the new model does not replace the older, entry-level iPad with the thick bezels and home button, meaning that a lot of consumers are still picking up the most affordable Apple tablet available regardless of tech specs.
The iPad Pro goes M2, gets Wi-Fi 6E and… that's about it
Under normal circumstances the new iPad Pro models would be much more interesting than any mainstream iPad model but… well… no. The new 12.9-inch and 11-inch 2022 iPad Pro models feature exactly what everyone expected, the new M2 processor first appearing in the new MacBook Air back in June, probably underclocked compared to that so as to deal with the more challenging thermals of an iPad's chassis. The M2, as everyone following Apple's products by now knows, is more like an M1 Plus, meaning that it's not a true generational step forward. It's still an impressively capable chip, though, making these new iPad Pros the most powerful tablets released by anyone, ever.
The problem is that Apple still hasn't convinced professional users of its other products that it means to push the iPad Pro's functionality towards true productivity, let alone help it become an actual computer or laptop replacement. So, even if iPadOS 16 is making a few moves in the right direction, the M2 will still be largely underutilized, at least in the short term. The software side of things just isn't there yet and will not be for another year… and that is why there was little sense in such an ultra-powerful tablet, to begin with.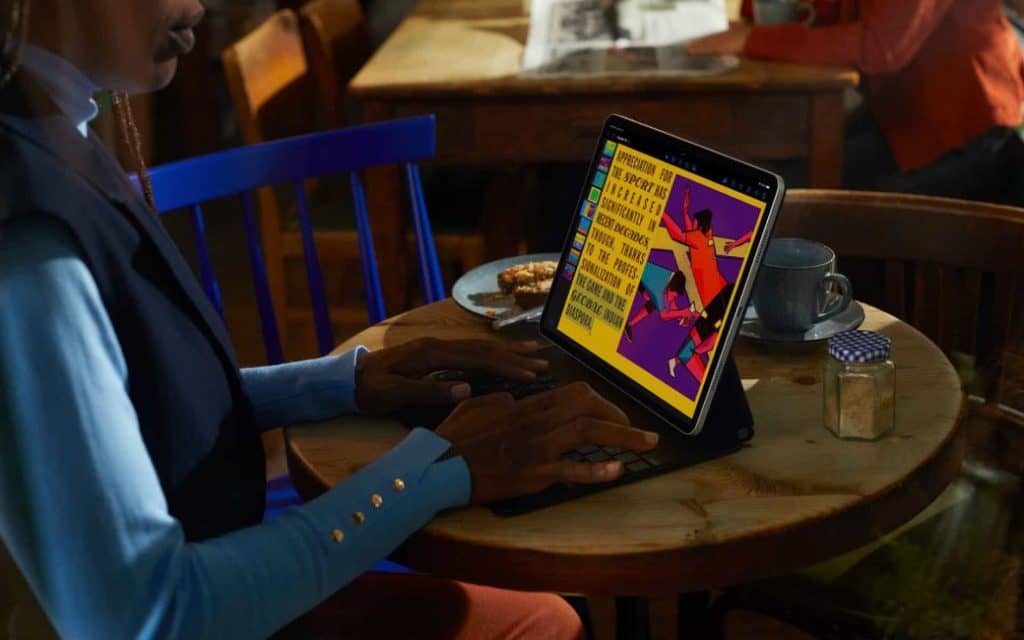 Apart from the M2, the new iPad Pros have very little more to offer compared to their predecessors: they share the same design, the same screens, the same storage options as well as the same price points. Even the company itself knows, for instance, that a new "Apple Pencil hover" feature — which detects the peripheral when positioned slightly above the screen and does a number of different things depending on the app in use — is not worth making a fuss about, just as Wi-Fi 6E and wider 5G support isn't. Long story short: these new tablets were developed just because Apple could and will gradually just replace their M1-based predecessors as the latest iPad Pro models. Nothing less but… nothing more either.
Apple is yet again playing it safe but… is anyone surprised, really?
Along with the new iPad and the two iPad Pro models the Cupertino giant also announced an updated Apple TV 4K model, which was nice even if only to put those "will they, won't they" rumors — making the rounds for the last 2 years — to sleep. It looks exactly the same from the outside, but there are just enough differences on the inside to make it somewhat interesting, such as the A15 processor (considerably more capable than the A12 it's replacing while being about 30% more efficient in power consumption) and the HDMI port, which now is of the 2.1 variety (but it does not support 8K — a missed opportunity). It's too bad Apple is still not interested in leaning harder on the gaming side of its media players, as this powerful Apple TV 4K model would have made an amazing games console.
There are a few touches here and there that make the new Apple TV 4K media player worth a look for more people: it comes in two variations — one including a Gigabit Ethernet port, one being Wi-Fi 6-equipped only — it supports HDR10 Plus (mainly of interest to Samsung TV owners) while the remote is now charged via a USB-C port. The more affordable, Wi-Fi-only version offers just 64GB of storage but costs just $129, making this Apple TV 4K the best media player overall in terms of value. The Wi-Fi-plus-Ethernet version costs $149 and comes with 128GB of storage as well as Thread support (for better integration with smart home systems). Included in the purchase of either model is an Apple TV Plus and Apple Arcade three-month subscription.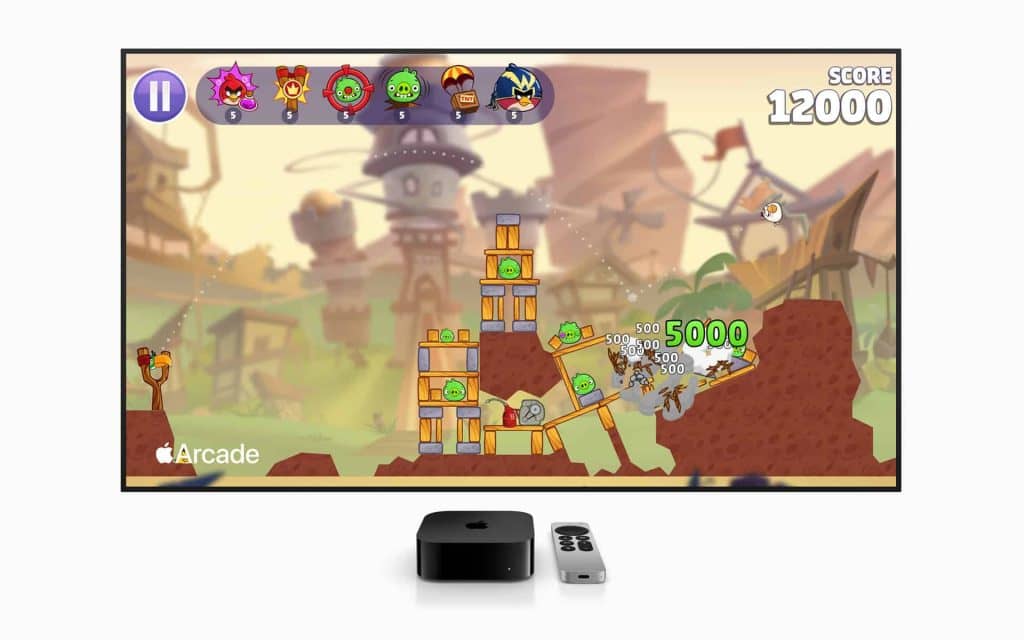 The new, mainstream iPad and the new iPad Pro models are nothing to really get excited about really: they are updated, rather than seriously upgraded, versions of their predecessors and — truth be told — most journalists were not expecting anything more than that in any case. It would have been nice if Apple had managed to offer something even mildly surprising, as it managed to do with the Dynamic Island during the iPhone 14 Pro unveiling, but that wasn't meant to be. Hence the low-key, press-release-based unveiling: it's just pointless to even try getting people excited about these mild updates.
In the greater scheme of things, it's always disappointing to see Apple not trying at all with certain product lines anymore: it's only following the predictable path of their natural, gradual improvement as dictated by the processors the company is developing and the manufacturing processes it's employing. From a consumer's perspective, it's an approach that works, in the sense that most traditional Apple customers get what they more or less expect every year: better products they already know how to use, for roughly the same price.
It's just a shame that the company is not contributing to the advancement of modern computing as a whole anywhere near as much as it probably could if it didn't care for its bottom line first and foremost. For that alone, Apple will always deserve all the criticism coming its way — and then some.