Sony Bravia A80L review
It seems that the perfect balance between picture quality, features and price does exist in the OLED TV world after all

And so we have finally arrived, dear OLED, to a place promised so very long ago. After a decade of progressing from an exotic, imperfect display tech, to a premium one full of potential, we are now at a place where there are several tiers of OLED display quality, several tiers of OLED cost, different OLED types, different OLED use cases even. Searching for that sweet spot between performance and affordability between dozens of available OLED TV models is, finally, a thing.

It's in this context that Sony's latest OLED Bravia XR, the A80L, will strive to stand out as "the mainstream OLED TV that punches above its weight", so to speak, for 2023. But there are a couple of strong contenders out in the same space already. Does the A80L offer the same magic that more expensive Sony models depend on in order to excel?
Yours truly has been living with the 65-inch model of the A80L – retailing for just under $2500 – for a couple of weeks now. There's a lot to like, a lot to enjoy, some stuff that could be better and some stuff prospective buyers of this OLED TV need to be aware of. Let's break it all down.
Design, ports, sound: some highlights, some limitations
This being Sony's "mid-range OLED TV" for 2023 would imply that some corners had to be cut for hitting a lower price point but, honestly, one wouldn't be able to tell if first impressions are any indication. The A80L is well-designed, in an understated but classy way that fans of minimalism will like a lot: slim profile, thin bezels, simple metal feet, a barely visible logo and… that's it. Nothing to distract from the picture displayed on screen. It's also well-built – even if there's obviously more plastic present compared to Sony's recent premium TV models – well-balanced and carefully assembled, just as one would expect from a manufacturer that takes pride in the overall quality of its products. The only probable cause for complain: many thinner OLED TVs out there look better when wall-mounted. That is all.
Sony must have received positive feedback for its stand choices last year, because all three are back and available to consumers interested in the A80L: its feet can be placed near the edges of the screen or near its center (so it's easy to place the TV on wide or not at all wide furniture), while the same feet can also raise the set high enough for a soundbar to fit underneath it. Flexibility in TV placement: always a good thing.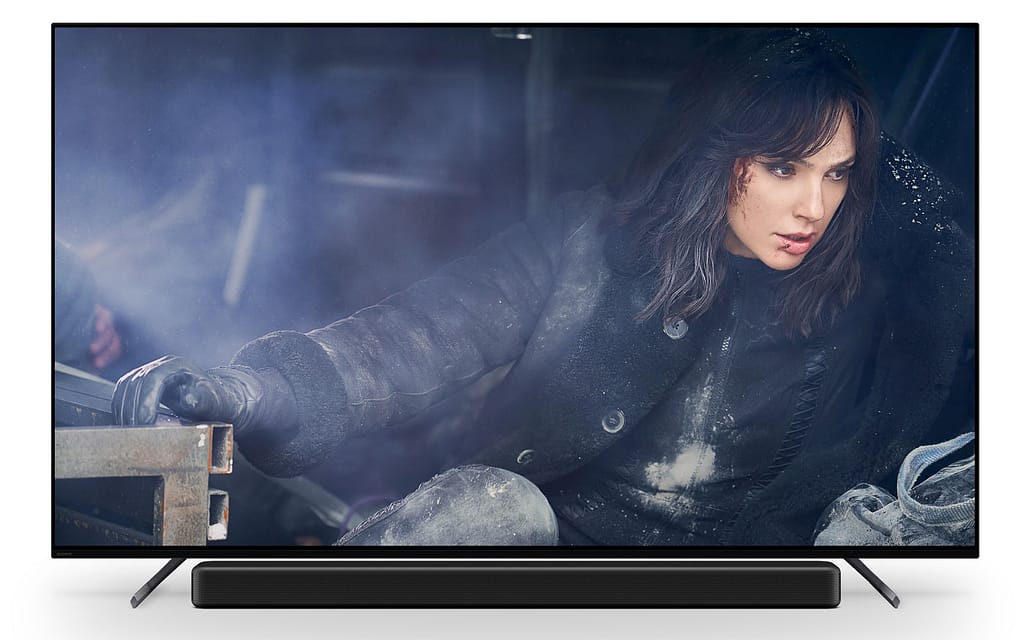 Speaking of soundbars, consumers who would like to enjoy sound that matches the picture quality offered by this particular Sony model may consider getting one at some point… but yours truly suspects that many simply won't because, well, it's not absolutely necessary. The sound produced by the A80L, helped by Sony's Acoustic Audio Surface Plus tech – it essentially turns the TV's OLED screen to a speaker delivering multiple audio channels simultaneously – is clear, detailed and free of distortion even when loud. It's only when Sony's TV set is asked to deliver top-quality Dolby Atmos content that it struggles to deliver the kind of directionality and depth one gets from a soundbar and subwoofer combo at high volume. For typical TV content watching the A80L offers better sound than most TVs out there, which is definitely not a given for a mid-ranger (especially an OLED TV).
In terms of ports all that's expected and necessary is present on the A80L. There's an Ethernet port for wired Internet connectivity – it's of the 100 Mbps variety but a USB 3.0-to-Gigabit Ethernet dongle can take care of that – there's one USB 2.0 port (for multimedia file playback from external storage) and a USB 3.0 port, as well as composite video input and optical audio output (both practically pointless for a TV of this quality nowadays). Wireless connectivity is faster than wired (Wi-Fi AC), while Bluetooth 4.2 is enough for most current use cases (but not all future ones). Not a lot of room for complaint, then. It's actually a bit embarrassing to think that Sony TVs costing twice as much as the A80L offer the exact same ports and specs.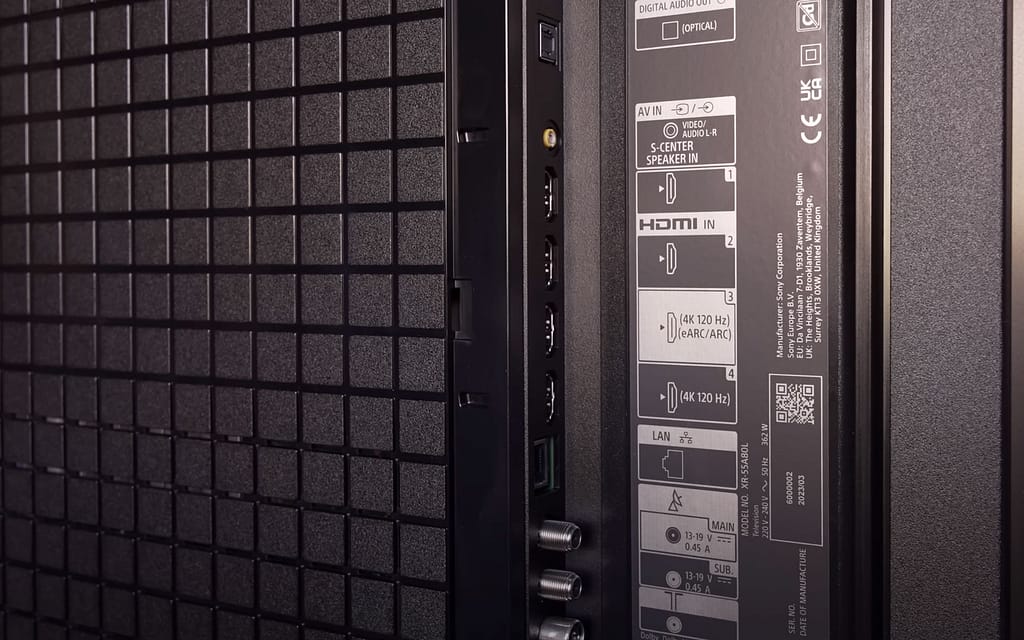 The only aspect of the A80L's connectivity that does leave room for complaint is, rather predictably, the one having to do with its HDMI ports. These are offered in the same configuration as last year and the year before: two out of a total of four such ports follow the HDMI 2.0 spec – so they don't make the most out of a PS5, Xbox Series S/X or gaming PC – while one of the remaining two HDMI 2.1 ports is also the eARC port, meaning that if a soundbar is used on that there's only one port left for gaming devices like the ones mentioned earlier.
This situation has been discussed and commented upon so many times by now that it feels like there's nothing more to say about it really: consumers who are absolutely certain they'll be needing more than two HDMI 2.1 ports have a choice between employing workarounds (namely either an HDMI 2.1 A/V receiver or a soundbar offering HDMI 2.1 inputs) and considering this a deal breaker. Everyone else is not affected, so we can all get on with our lives, yes?
Picture quality: more brightness would be nice, but OLED delivers
There's a reason why we now have ultra-premium OLED models, premium OLED models, mid-range OLED models and entry-level OLED models available in the television market (Sony itself will have no less than six OLED lines out there by September): not all OLED TVs are created equal. There are things like build quality, sound quality and extra functionality that partly justify the price differences, sure, but when it comes to picture quality it's just two factors that determine how some OLED models do better than other OLED models: screen brightness and image processing. In the case of this particular OLED TV, one can easily tell how Sony chose to play this and it is, admittedly, a smart play.
The A80L is not built around the brightest OLED panels in existence – those would be LG's brand new MLA ones, which the Koreans kept for themselves this year – nor is it built around the second or even first generation of Samsung's QD-OLED panels. It would cost twice or three times as much if it did. It's built around the same improved but traditional OLED panel that powers this year's mid-to-upper tier OLED TVs from manufacturers such as Philips and LG, which is almost 20% brighter than the one used in Sony's 2022 A80K – but not exceedingly bright in 2023 terms.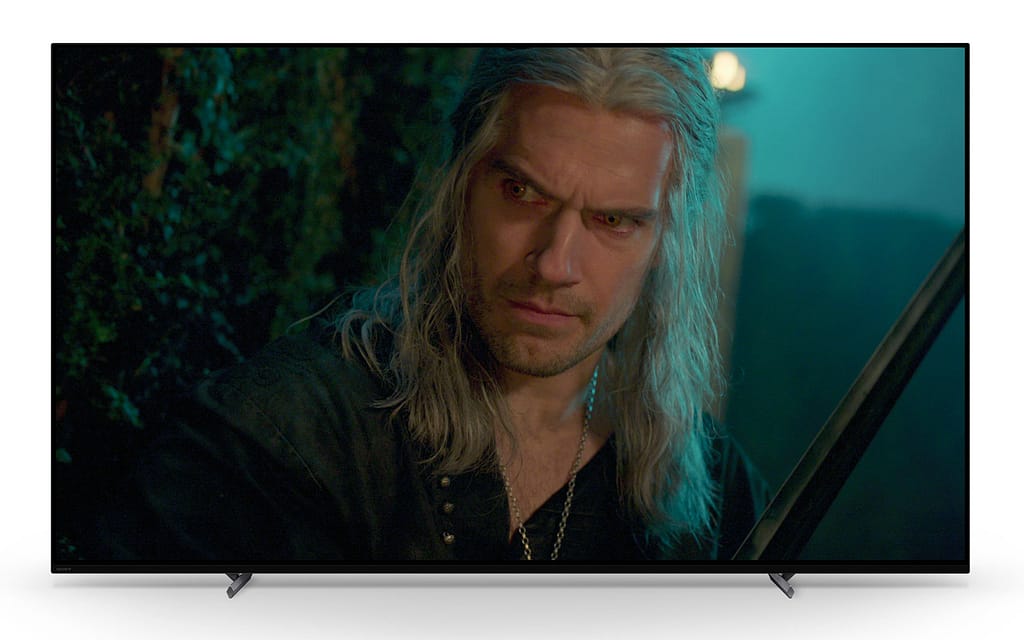 In its most accurate picture mode the A80L hits around 650 nits in a 10% white window after calibration and around 140 nits full-field, which is what the world's top OLED TVs used to deliver not that long ago. It may not be able to avoid losing some contrast if placed in a room with lots of natural light or really strong light sources around the TV, but it's bright enough to work beautifully in spaces where lighting is easily controlled and definitely bright enough to deliver modern, top-quality HDR material in an impressive, exciting way.
The most important thing the A80L does, though, is this: it makes the most of its available brightness through Sony's legendary, still unsurpassed image processing in a way that no other OLED TV in its price range can. This model uses the same Cognitive Processor XR chip and the same picture-enhancing algorithms all the top Bravia 2023 models (including the upcoming 2nd-gen QD-OLED A95L) rely on, so what's displayed on its screen really is as close to cinematic perfection as its OLED panel can deliver. The result is simply stunning: it is the kind of natural, balanced, true-to-the-creator's-intent picture that Sony fans have come to expect over the years, coupled with OLED's signature, impeccable black levels and contrast that bring out insane amounts of detail in bright and dark scenes alike almost effortlessly.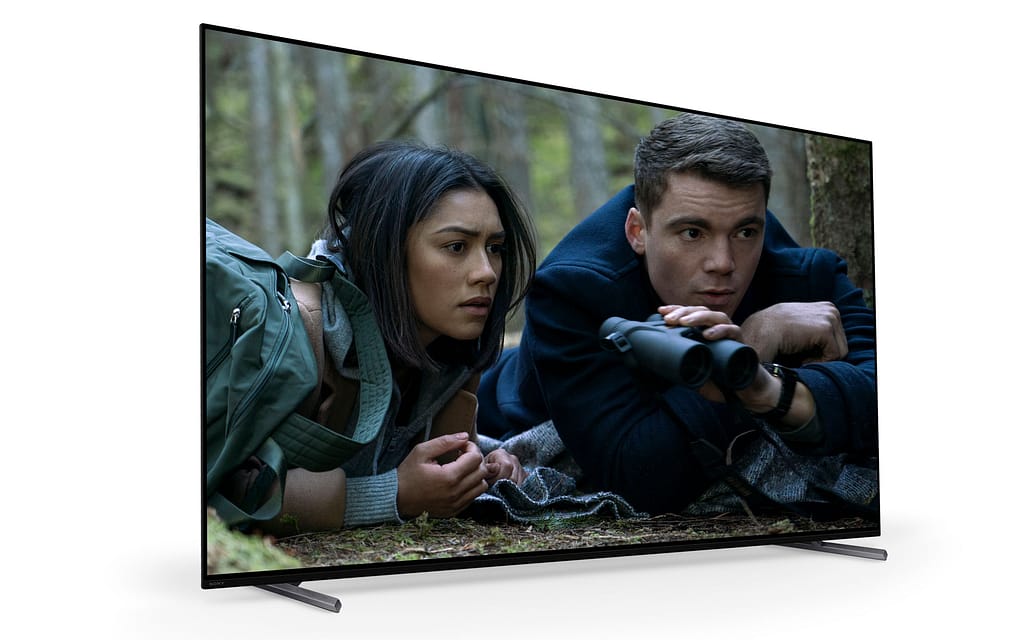 Every aspect of the picture displayed by the A80L is tightly controlled: colors are vibrant but not garish, motion is handled carefully so as to not look choppy or artificial in all types of content, upscaling from low-resolution sources to 4K is smart and clean. Color accuracy is very good in SDR, but it can be further improved in HDR through calibration.

Above all else, though, it's the kind of trouble-free, inviting picture that's just a joy to watch. It works as a stark reminder of something we reviewers tend to overlook: it's easy to be impressed by Sony's superior image processing when its results are displayed on market-leading screens – be it of OLED, QD-OLED or MiniLED tech – but it's actually even more impressive to see just how important a role the same processing can play when employed by mainstream, not ultra-premium, TV sets. The A80L is proof of that and it just might deserve consumers' attention for that reason alone.
Gaming: not class-leading but adequate for most people
Since OLED TVs have made a name for themselves as being very good displays for modern gaming, the A80L must also be evaluated as such an option for consumers interested in that. Truth be told, Sony's mid-ranger is not exceptional for that specific use case. There's the HDMI 2.1 port limitation mentioned earlier, for instance, which some dedicated gamers may find hard to ignore. These consumers are likely to own more than one or two modern gaming systems, so they'd have to either not use a soundbar or get one with HDMI 2.1 inputs. Since the point of choosing an A80L over a more expensive OLED model is saving some money, these consumers are unlikely to invest in an AV receiver and separate speakers just for connecting all their gaming systems to their brand new TV. So it seems that hardcore gamers have a choice to make here.
Then there's a number of specific gaming technologies that the A80L doesn't (and probably will not) work with. Sony's new TV can display games at 4K resolution, at a refresh rate of 120 Hz with VRR enabled, but it still doesn't support nVidia's G-Sync or AMD's FreeSync (both important to PC gamers and Xbox gamers). The A80L also supports Auto HDR Tone Mapping (for matching a game's color palette to its screen capabilities) as well as ALLM (for activating Game Mode when a PS5/Xbox Series S or X connected to it is turned on), but it can't display gaming content in Dolby Vision at 4K/120 Hz (it's either the one or the other). There's no Dolby Vision Gaming support in Game Mode anyway, in fact, which is currently no great loss… but that might change in the future.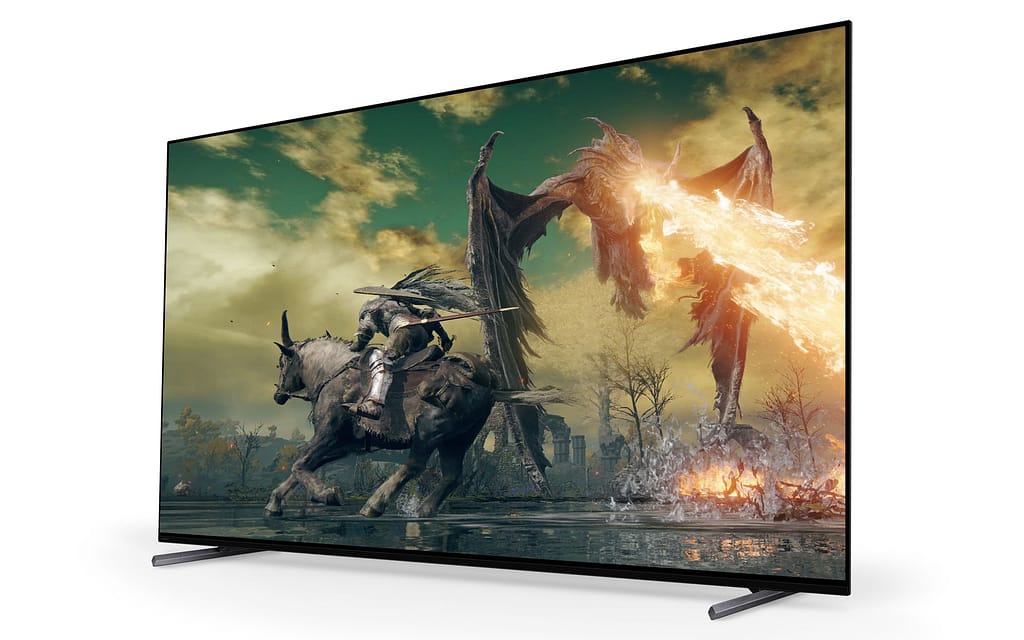 New for 2023 is a specialized Game Menu overlay that gamers have been asking of Sony to implement for some time (LG and Samsung have both offered it since 2021). This Game Menu makes switching on VRR easier than ever – the process of doing that via any Sony TV's HDMI Settings has always been unintuitive – while also providing a number of other functions such as Motion Blur Reduction (which can't work along with VRR), Black Equalizer (for brightening up dark portions of the screen) and Crosshair (not as impressive as it initially seemed to be). In all honesty, the Game Menu is obviously welcome as a new feature but, apart from the very handy VRR switch, it did not prove to be all that useful. Maybe Sony will keep working on it in order to deliver an improved version, with added functionality, next year.
Having said all that, it's difficult not to be impressed by the picture quality this TV can offer with modern games. The A80L's perfect blacks combined with rich colors are able to deliver spectacular contrast and a sense of dimensionality that even the best current LED/LCD TVs cannot hope to match. In Game Mode these colors are not as accurate as on the A80L's Custom Mode, of course, but that's common among all modern TV sets' Game Modes (and the image displayed is considerably brighter to boot). The A80L also offers sufficiently low input lag at around 16ms at 4K/60 and around 8ms at 4K/120, so chances are that it will meet the needs of most mainstream gamers out there.
Operating system, apps, extras: somewhat predictable, perfectly fine
The Sony A80L is based on the same chipset as its predecessor and the same one that most other mid-tier or high-end 2022 and 2023 Bravia models are built around. This, in turn, means that the A80L offers pretty much the same experience in day-to-day usage we've seen with multiple Sony TV lines by now, regardless of the display tech employed. The Google TV operating system works very well on the A80K – being fast and responsive while remaining configurable to an acceptable degree – while offering the widest available selection of apps, being fully compatible with Android TV and all. The most popular or important of those apps – e.g. the official ones for streaming content from the most popular services – are regularly updated, certainly much more often than on competing platforms.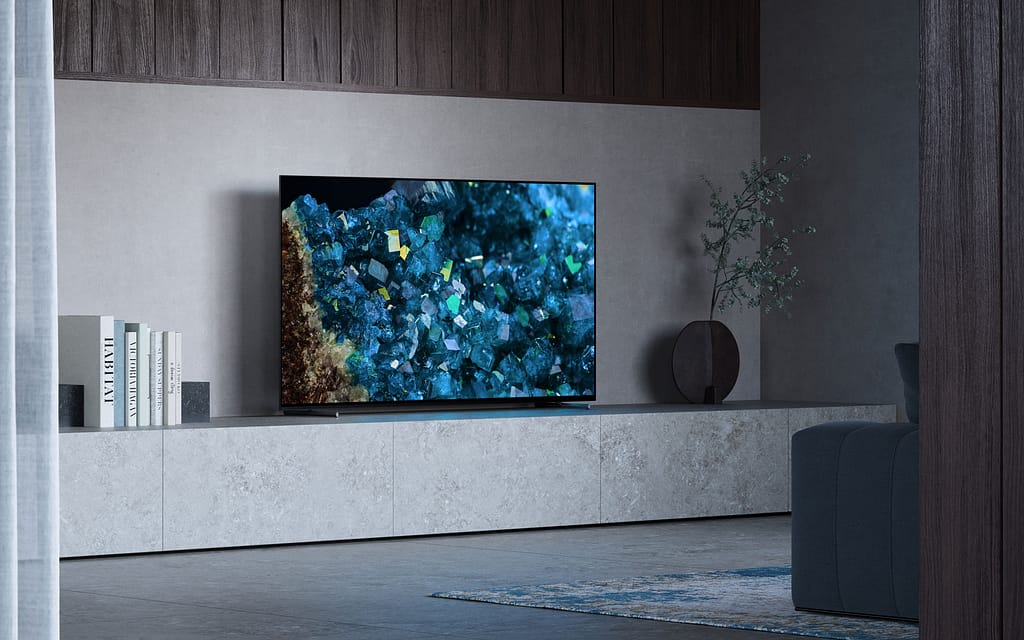 Despite this being a mainstream model, the A80L comes with an excellent remote control reminiscent of the one all hi-end Bravia TVs shipped with last year. It's redesigned to be more compact, lighter and simpler to use, with a much smaller number of buttons than before (six of those dedicated to streaming services). There's a second remote control in the A80L's packaging, for some reason, akin to Sony's traditional ones from years past. This one does not include a microphone for voice commands, which might be more to some consumers' liking for privacy reasons (all voice assistants can still be deactivated in the TV's Settings).
The A80L is also compatible with last year's Bravia Cam (in this case it's connected via USB rather than through a special port). Sony offers several different functions for it, ranging from picture and sound optimization based on the room an A80L is placed in, to viewers' presence detection, to gesture controls, to video chat. The Bravia Cam is an interesting concept with clear potential, but its implementation did not exactly blow our minds when in use with the sublime A95K last year and it's doubtful that it would impress us now.

Of more interest – and importance – is Sony's effort to help consumers control the power consumption of their new TV with the Eco Dashboard app. This offers direct access to every one of the A80L's options for e.g. optimizing brightness according to sensor readings and room conditions or utilizing the auto power saving mode among other things. Purists will insist that these options should be set carefully because they can affect image quality (and they'd be right), but it's a welcome addition nonetheless.
The verdict: the easiest OLED TV to recommend for mainstream consumers
It used to be that consumers had to part with considerable amounts of money in order to gain access to the world of OLED, but that's no longer the case: there are now several affordable options for an OLED TV in the market, sometimes costing less than mid-tier LED/LCD models. There's still something to be said about actual picture quality, though, because there's no guarantee that a new TV built around an OLED panel takes advantage of its strengths in the best way possible. That's where Sony's A80L hits the sweet spot: it is the best OLED model out there for consumers who are price-conscious but still expect top image quality from their TV of their choice. It's not the cheapest of its kind, but the price gap is easily justified by that all-important ingredient that makes all the difference: Sony's industry-leading image processing.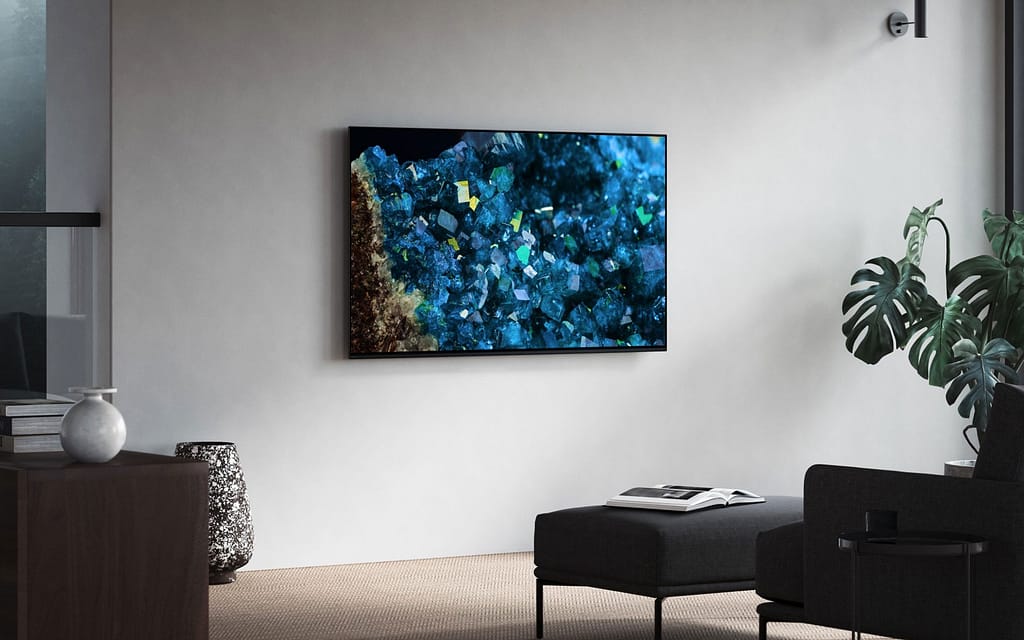 It is TV sets exactly like the A80L, in fact, that prove Sony right for not attempting to offer cut-down versions of its OLED TVs for enticingly less money, as e.g. LG does with its A and B lines. The Japanese manufacturer draws a line in corner-cutting beyond which an OLED TV is not what people have in mind when looking into buying one… and clearly means to not cross that line. The A80L does make some concessions for hitting a lower price point – in terms of overall brightness, as it's not equipped with a heatsink – but it gets so close to what's considered a premium OLED TV model today that it does not really matter: the absolutely amazing picture it delivers, no matter what the kind of content or its source, leaves no room for doubt regarding its credentials or ambition. One would have to pay twice or three times as much money as the A80L asks for in order to enjoy higher picture quality than what's on offer here.
The only target group that's hard recommending the A80L to is dedicated, hardcore gamers: this particular crowd would be better served by a TV model that offers more functionality tuned to their specific needs. But for everyone else the Sony A80L is the ideal way to upgrade from an ordinary TV viewing experience to the absolutely amazing one OLED displays provide: mainstream gamers will love it, movie lovers will adore it and people who just want a very good TV for general use will find it easy to live with. Consumers should get the largest model they can afford (it even comes at 83 inches this year) and just enjoy its superb picture for years to come. Brighter TVs are getting released all the time, but so carefully balanced ones between performance and price? Not so much.
SONY BRAVIA XR A80L SCORECARD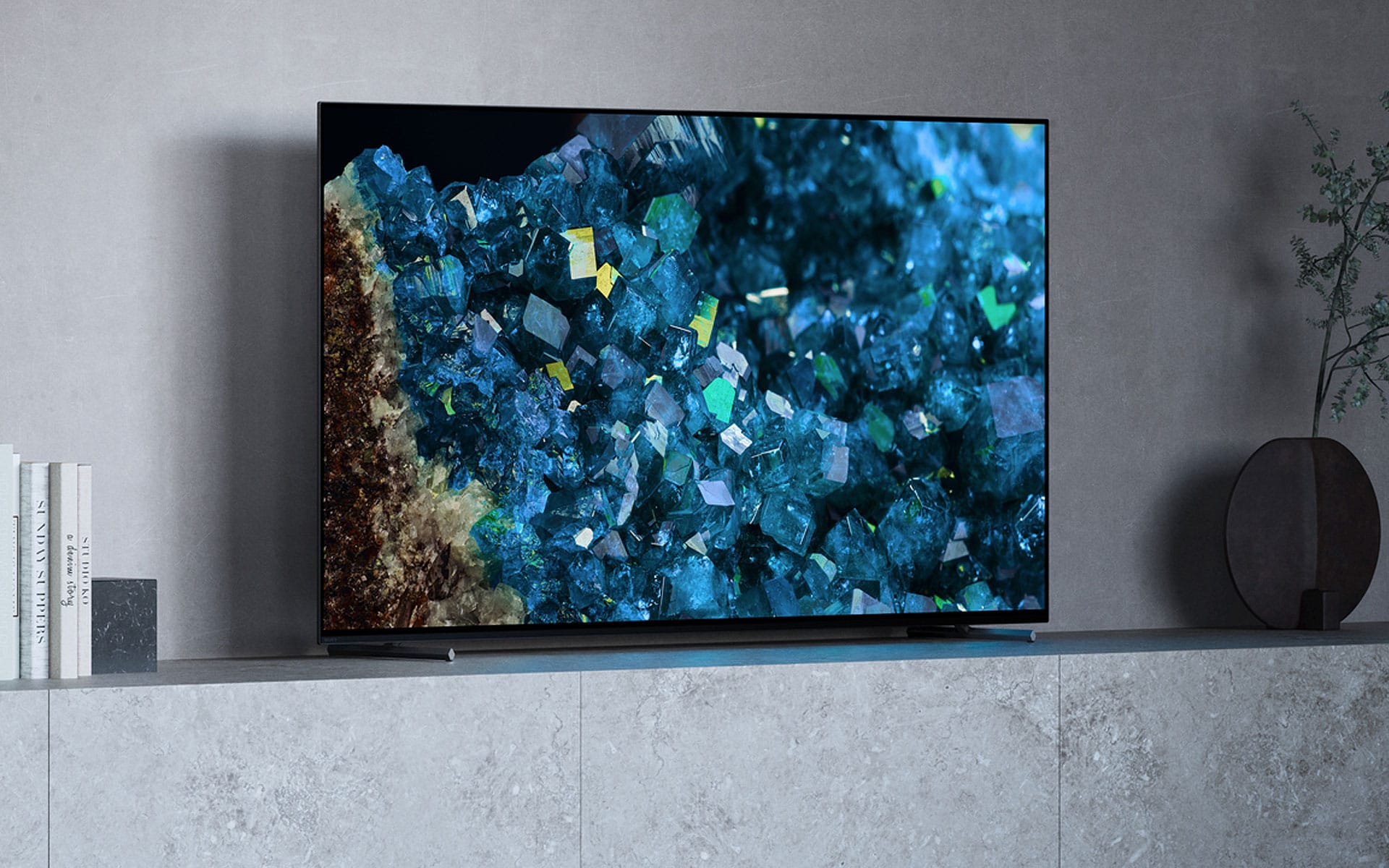 TO THE POINT
Not the cheapest in its price range or the brightest in the market, but the Sony A80L is a great choice for mainstream consumers demanding the level of picture quality offered by much costlier OLED TV models… without breaking the bank.

| | |
| --- | --- |
| | |
| | |
| | Excellent picture quality |
| | Industry-leading image processing |
| | |
| | |
| | |
| --- | --- |
| | |
| | Some gaming features missing |