Sony Bravia A95K review
A viewing experience on another level, a strong statement for the QD-OLED display tech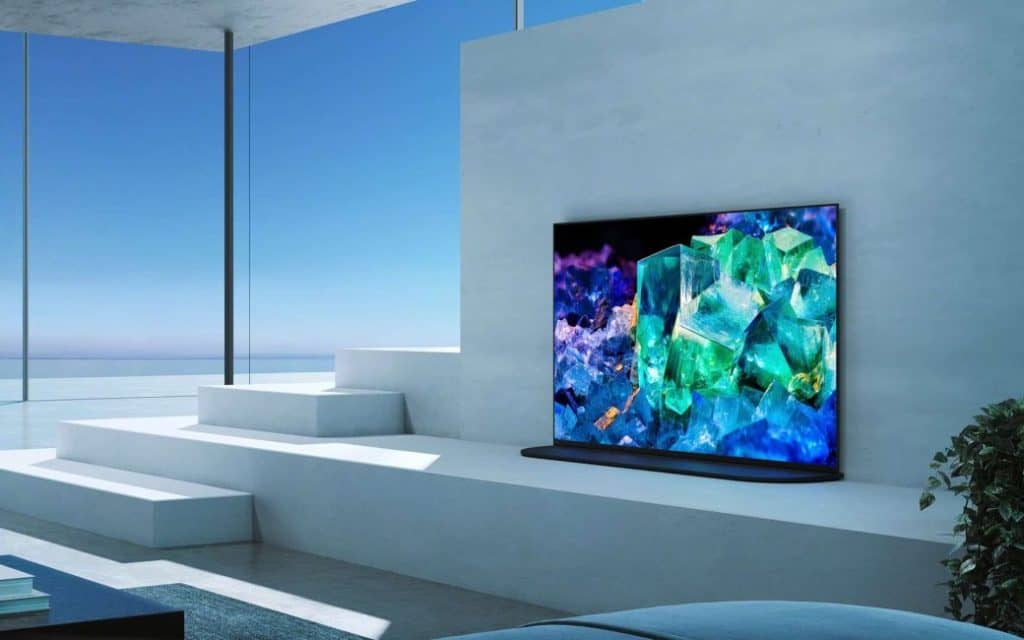 It's no secret that the progress of televisions — in terms of the tech they are based on — had slowed down considerably during the last few years: OLEDs kept their perfect blacks and contrast while gaining some brightness, LED/LCDs kept their high brightness while becoming better at controlling backlight and… well, that was about it. Small steps forward for either display tech were made every year, yes, as well as improvements in picture processing and sound, but nothing truly new. And then talk about QD-OLED screens started making the rounds, the first QD-OLED TVs were announced by Sony, Samsung took everyone by surprise bringing their own models to market first, Sony closely followed… and now there is this third type of television available to consumers. At long last, progress. Something new.
The Sony A95K is definitely the most promising QD-OLED TV in the market right now, as well as the most talked-about model for the better part of 2022. Having lived with one for 3 weeks, yours truly can finally answer the obvious question: has Sony managed to accomplish the impossible? That is, offer a top tech product that lives up to its crazy hype?
Oh, yes. The A95K does live up to the hype, but that does not mean it is for everyone. Read on.
Design, ports, sound: a lot to like, some room for complaint
Sony has offered some of the most beautiful OLED TVs out there: they may not be the thinnest available, but they are stylish, extremely well-built and let the distinctive Bravia personality shine through every time. You can't mistake them for other OLEDs. The A95K is no exception, but this year Sony chose to go for an unusual design that ended up being controversial: this model's stand allows for positioning in front of the panel (so as to have the TV set on furniture but flush against the wall) or at the back of it (where it's perfectly concealed) at a slight angle reminiscent of the company's very first OLED TV, the A1. Thin bezels and a matte black finish complete the modern look of an extremely attractive TV.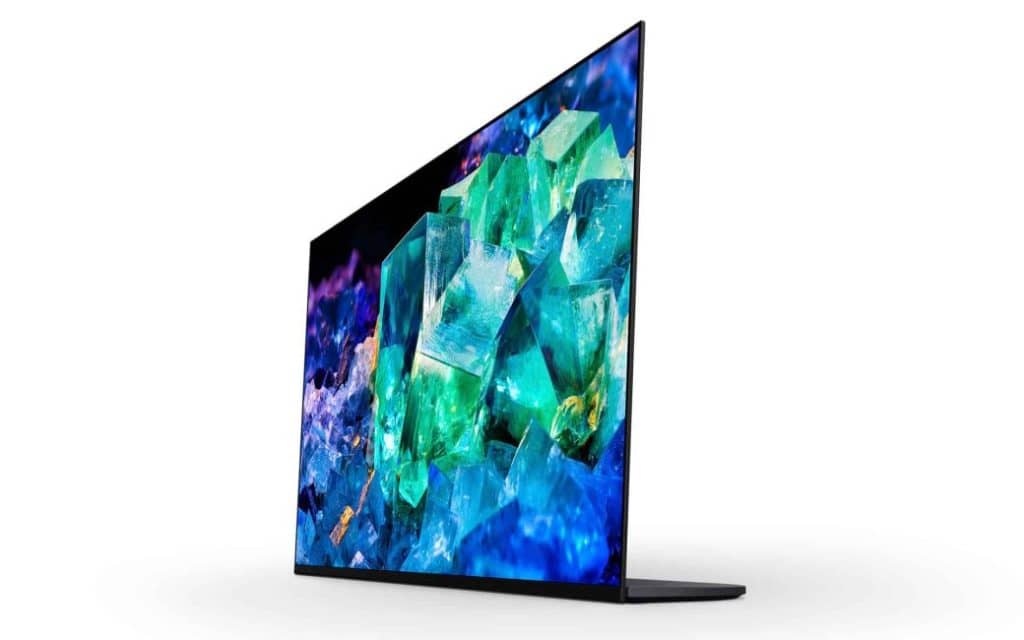 The problem with this design choice is twofold. One: putting the stand in front of the TV does not help the A95K blend in with its surroundings (since the stand is sizable and always there), while the slight angle of the TV when the stand is put behind the screen might not be to everyone's taste (yours truly really likes it but others might not). Most importantly, though: in either position, the stand does not leave any room available for a soundbar, since the screen is almost on the same level as the surface of the furniture the TV set is on. A lot of consumers will not mind, since the built-in sound system of the A95K is very effective (more on this in a bit), while others will be pairing this high-end TV with a sound system consisting of multiple speakers anyway. But soundbars are still a popular way of getting good sound and the design of the A95K does make their use difficult.
One can easily see — or rather hear — why Sony was so confident, though, in designing the A95K without taking into account the placement of a soundbar beneath it: this TV sounds amazing. The Japanese have been improving their Acoustic Surface Audio Plus tech — which uses actuators that vibrate the screen, practically transforming it into a large speaker with actual control over the placement of voices and effects depending on the displayed picture — for a few years now and this is their best implementation yet: dialogue is very clear and beautifully textured, channel separation is extremely effective, while mids or highs sound detailed and convincing without getting indistinct at high volume. The A95K sports two separate subwoofers down-firing too, so bass is deep but quite nimble and free of distortion.
Simply put: the A95K would have to be paired with an extremely high-quality soundbar/subwoofer combo in order to have its sound actually improved. Such a TV deserves to be enjoyed with a proper sound system anyway — let's be real here, no TV set can offer fully directional Dolby Atmos sound as intended, no matter what Sony or any other manufacturer claims these days — and it's quite possible that most consumers the A95K is targeted at are of the same opinion. As an added bonus, the A95K can be wired to such a sound system consisting of separate speakers in order to work as the center, dialogue speaker. Yours truly did not try this with the A95K but did with the legendary A90J last year and can confirm that Sony's OLED TVs can be extremely effective in that role.





What is also easy to confirm, alas, is the fact that the A95K shares the same selection and type of ports with any other 2022/2021 Sony hi-end TV — meaning that everything necessary is present and accounted for but, at the same time, that consumers picking up the company's best television for this year (one of its most expensive ones too) could have asked for more. There's an Ethernet port for wired connectivity, but it's of the 100 Mbps variety (a USB3.0-to-Gigabit Ethernet dongle can take care of that but there should be no need), there's just one USB 2.0 port (for multimedia file playback from external storage but there should be more), as well as a composite video input (for some reason) and optical audio out (not ideal anymore). Wireless connectivity is faster than wired (Wi-Fi AC), while Bluetooth 4.2 is enough for a variety of current use cases (but not future ones). As stated: all that's expected is there, but it could have been better.
The one expandability issue that can actually cause problems, though, is HDMI-related. The A95K offers 4 such ports, but only 2 of those are of the 2.1 variety and, of those two, one happens to be the port supporting eARC. This means that consumers won't be able to use a modern soundbar to its full potential if they wish to also connect two modern game systems — a PS5 or an Xbox Series S/X or a gaming PC — all at the same time. People who do not plan to use this TV with more than one such HDMI 2.1 gaming device won't be affected by all that, while others may choose a soundbar equipped with HDMI 2.1 inputs or an HDMI 2.1-equipped receiver to get around this limitation. It's not a deal breaker for the intended target group of the A95K but, again, for Sony's best TV of 2022, it's not ideal either.
Picture quality: the absolute best available for films and shows
Talking about the intended target group of the Sony Bravia A95K, this is clearly defined: it's those customers that demand the highest possible picture quality available in the market today and are willing to pay a premium for it. QD-OLED tech is supposed to be an impressive step up compared to current, 12th-gen OLED after all, which was already considered to be the gold standard for cinematic picture quality. In other words: the bar is set unusually high for the A95K, especially for a first-generation product. Does it deliver?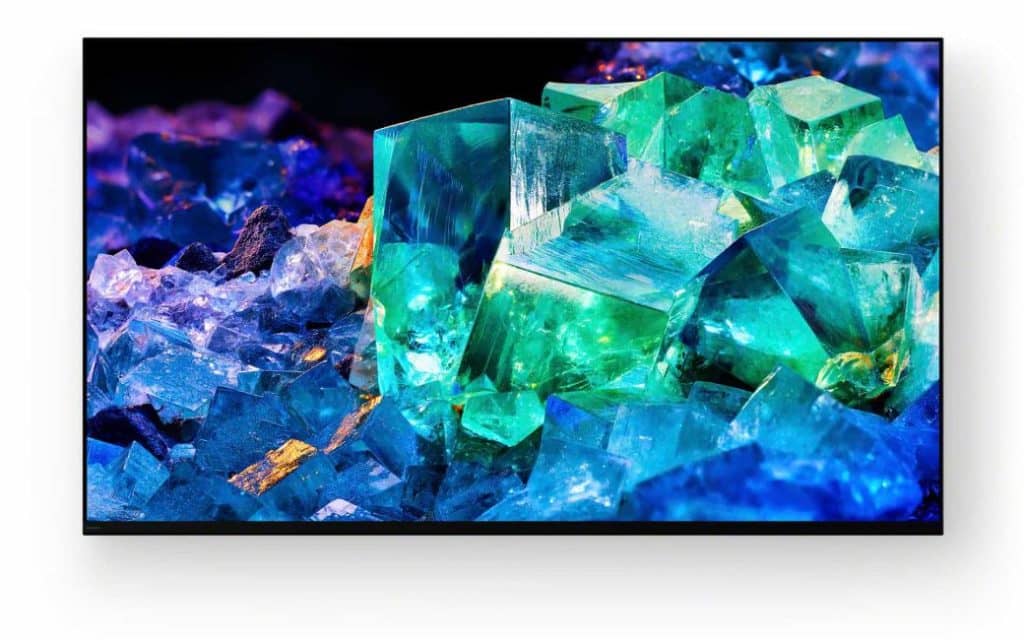 Yes it does… and then some.
It's not immediately apparent, truth be told, because the A95K (contrary to what people may have been expecting after its January CES announcement) is not that much brighter overall than Sony's top 2021 OLED, the sublime A90J: the latter usually hit almost 800 nits on a 10% window in HDR while the A95K hits around 900, an appreciable but not huge difference. Sony's latest can hit more than 1100 nits when in Vivid Mode with every relevant setting cranked up, but the resulting picture is not accurate — and that is the most important choice the Japanese have made with their first QD-OLED TV: they know that people who will go for this particular model are all about picture quality, color accuracy and respect to the content creators' intent. So they tuned the A95K accordingly… and it shows.
After selecting and refining the TV's Custom Mode (which is impressively accurate out of the box and can be further dialed in to perfection via professional calibration) experienced viewers will get all that they expect from the best Sony television of 2022: natural, convincing colors, spectacular but not overcooked highlights, expertly controlled contrast and sharpness, an unheard-of amount of detail in all parts of the picture and impeccably handled motion. Sony's image processing, still with no equal in the consumer TV market, is done on the A95K by an enhanced version of last year's Cognitive Processor XR and proves to be at least as effective with the A95K's QD-OLED panel as past image processors have been with OLED panels up until now. In certain cases, it's even more effective, especially when it comes to the handling of typical SDR, color-constrained, low-resolution, over-the-air content (Sony's upscaling algorithm once more proves to be invaluable in that regard).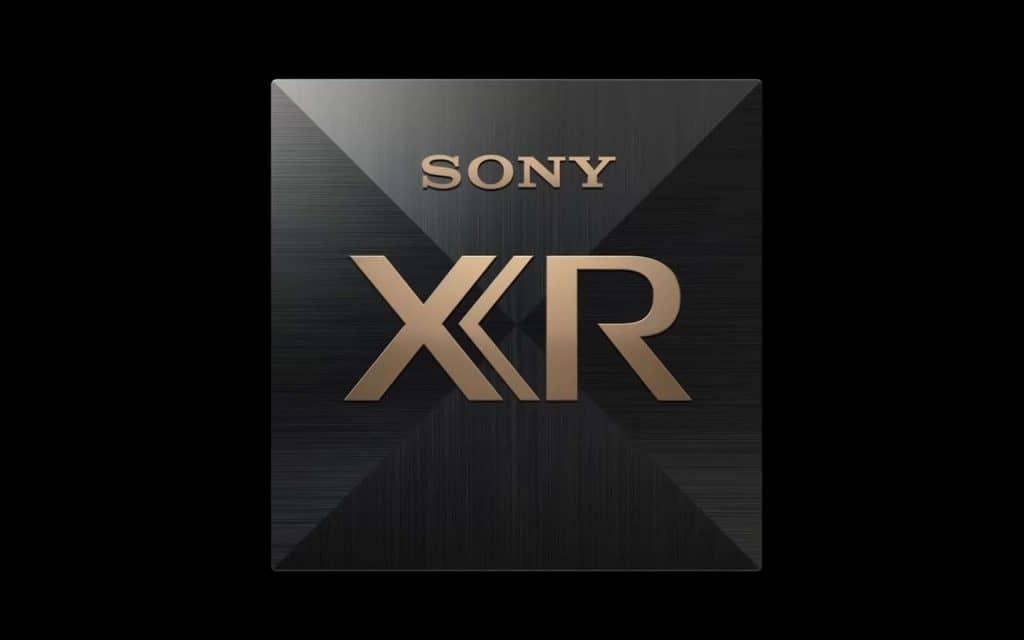 Almost all of that was (still is) offered by last year's A90J OLED too, though. It's really when consumers start watching their favorite modern HDR content — be it movies, TV shows, or documentaries — that the QD-OLED factor makes its presence felt: the purity of red and green, the extra brightness and the capabilities of the new XR processor work in tandem to deliver a more vibrant, more vigorous picture that draws more attention to its detail than ever before. Viewers who know what to look for will instantly spot the differences e.g. in fire or lightning effects but — after a while — they will realize that the picture is more lively and more energetic as a whole. Even people not focusing on HDR highlights or nit counts, though, will quickly notice that on the screen of this TV they are seeing colors they haven't seen before. The A95K is on another level. It is that simple.
It's no wonder that yours truly spent so much time — so much time not really spare these days but so worth it for this particular indulgence — during this review watching many of his favorite films, episodes and documentaries on the A95K. In some of them, due to moderate or conservative approaches in the color grading process of the content itself, there were minimal differences between Sony's first QD-OLED TV and its best OLED TV, the A90J. In most of them, though, especially in films delivered in UltraHD Blu-ray or through Disney Plus and Apple TV Plus, there were several scenes that felt as if they were only now watched in the way they were originally intended: the picture was not just brighter, it was richer, more spirited, more intense. Picture quality nerds will have a blast going through their movie collections again, that's for sure!
Gaming: imperfect but still exciting
So, overall, the A95K does deliver the best picture quality possible right now in TV shows and movies. A lot of people also use their living room TV sets for gaming these days, though, so how does this particular Bravia fare in that regard? Traditional OLED TVs have always been considered almost ideal for modern gaming, after all, so this superior QD-OLED model will surely deliver the goods too, right? Well… it's not that simple.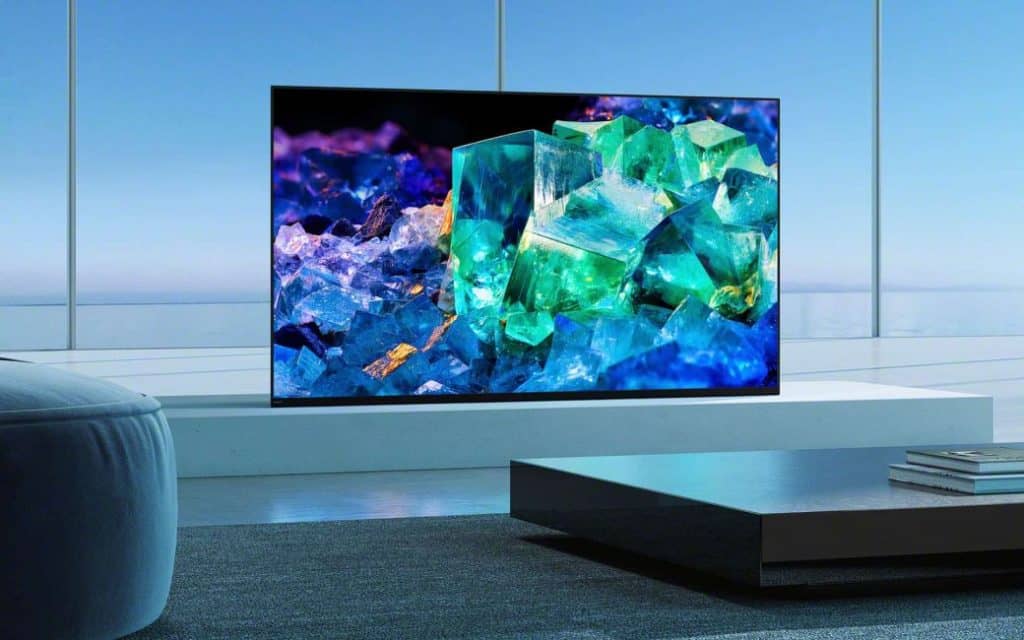 On one hand, based on features alone, the A95K cannot claim to be a top gaming TV in 2022. There's that matter mentioned earlier of the two HDMI 2.1 ports, which does impose certain restrictions on dedicated gamers that are hard to ignore. Multiple TV lines from LG, Samsung and others offer four such HDMI 2.1 ports, enough for an eARC soundbar and all three modern gaming platforms (PS5/PC/Xbox Series S or Series X) connected to those models, all at once.
Then there's the matter of support for several gaming technologies other TVs offer while the A95K doesn't. Sony's new TV does support 4K resolution at 120 Hz and VRR out of the box this year, but it does not support nVidia's G-Sync ("simple" or Ultimate) or AMD's FreeSync ("simple" or Premium Pro), important to PC gamers and Xbox gamers. The A95K also supports Auto HDR Tone Mapping (for correctly matching a game's color palette to its screen capabilities) as well as ALLM (for activating Game Mode when a PS5/Xbox Series S or X connected to it is turned on), but it lacks support for Dolby Vision at 4K/120 Hz, as well as the specialized gaming overlays or dashboards other TVs offer in the last couple of years.

Update 14/06/2023: Sony has actually added a new Game Menu function via the v6.7240 firmware update available in all regions. It is the same one offered by some of Sony's better new 2023 models – such as the excellent A80L – and it sports the same VRR on/off switch, Motion Blur Reduction, Black Equalizer and Crosshair options, as well as basic screen resolution, refresh rate and color space information. Although not as useful as it could have been, it is a welcome addition. Here's hope that Sony will keep working on it and improving it via software updates.
Despite the absence of certain gaming features, it's extremely difficult not to be impressed by the amazing picture the A95K offers with modern games. The QD-OLED panel this TV set is built around delivers more vibrant, impactful colors than traditional OLEDs do, as well as dazzling highlights — so explosions, fires, reflections, metals, etc. all look more impressive on the A95K that on a typical OLED TV. In Game Mode these colors are not as accurate or cinematic as on the Bravia's Custom Mode, of course, but that is true of every other current TV's Game Mode and rightly so: professional calibration-level color accuracy in PS5/XSX games would only make them look bland… and hardly any gamer wants that.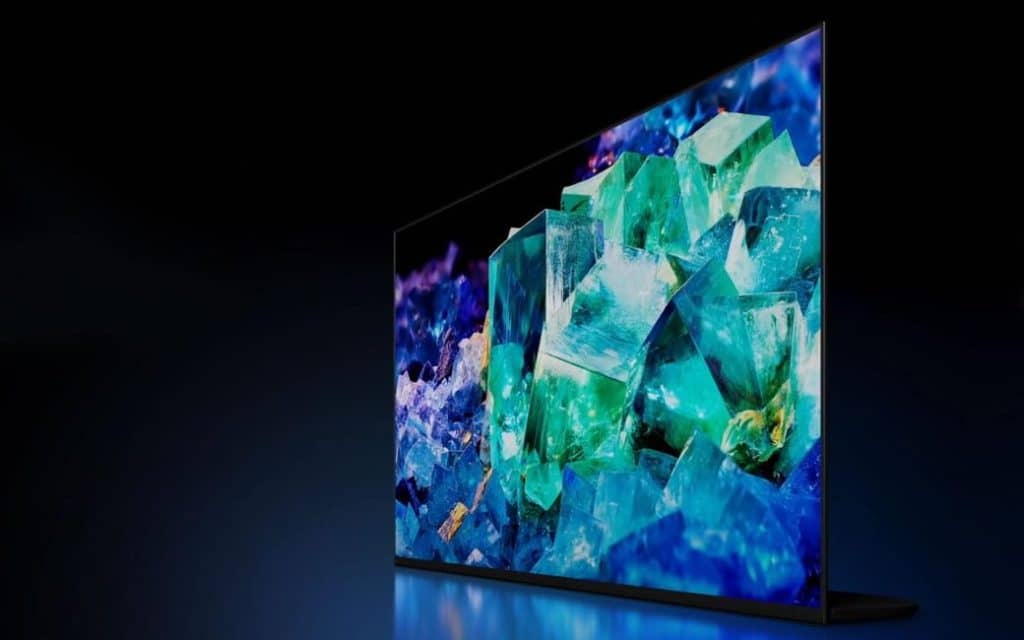 The A95K's perfect blacks combined with those richer colors deliver spectacularly effective contrast, resulting in a sense of dimensionality and depth that even the best current LED/LCD TVs cannot hope to match. This kind of picture quality and the A95K's quite low input lag — around 16ms at 4K/60 and around 8ms at 4K/120 — is sure to satisfy all gamers but the most demanding ones. Hardcore, competitive gamers are after frame rates above 120 FPS anyway, though, so — for a model that was never actually designed as a gaming TV — the A95K is capable of meeting the needs of practically every mainstream gamer out there.
Operating system, apps, extras: nice now, better later
Sony's latest top TV is based on the same chipset and main processor as last year's models, which in turn means that it offers pretty much the same experience in day-to-day usage. Google's most recent operating system, Google TV, works splendidly on the A95K, being fast and responsive while remaining configurable to an acceptable degree. As was the case with its predecessor, Android TV, Google TV still offers the widest available selection of apps, almost all of which work well on the A95K. The most important ones — such as the official apps for streaming content from the most popular services, for instance — are regularly updated, certainly much more often than on competing platforms.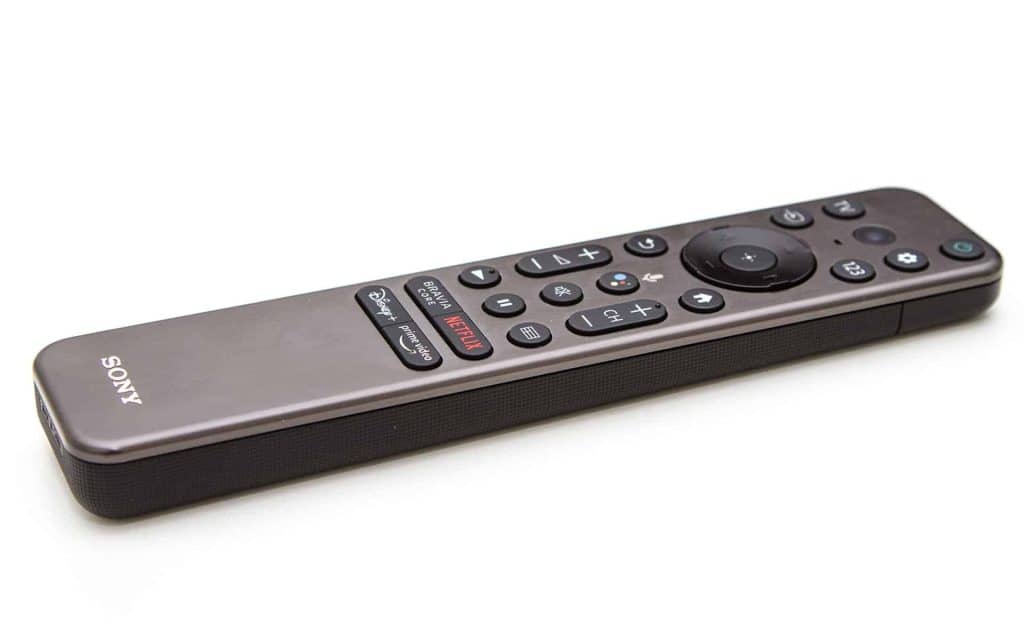 Worthy of note this year is Sony's new remote control that is offered with all of the company's top 2022 models, the A95K obviously among them. This is redesigned to be more compact, lighter and way simpler to use, with a much smaller number of buttons than before (four of those dedicated to streaming services). This remote is also backlit, which is a definite plus for people who usually watch movies or TV shows in the dark (as it should most probably be the case with owners of an A95K). The backlight of the buttons is not strong or fancy or anything: it's just enough so as to make their use effortless — proof that Sony really does know what the target group of a TV such as this one prefers.
New for 2022 — offered as standard with just two of Sony's TV lines, the A95K and the 8K Z9K — is the Bravia Cam, a webcam that's connected to a special port just behind the upper portion of the screen in order to sit on the center of the display's frame. Sony has promised several interesting functions for this accessory, ranging from picture and sound optimization based on the room an A95K is placed in, to viewers' presence detection, to gesture controls, to video chat. At the time of publication of this review (September 2022) only the last one is available to consumers using the Google Meet app.

Update 11/02/2023: Sony has delivered the rest of this accessory's promised functionality via firmware updates, so impressions regarding these functions follow.
The Bravia Cam: a nice idea, poorly implemented
Sony's new accessory is well-built, well-designed and matching the overall aesthetic of the A95K in matte black, almost looking like it was meant to be placed there by default (obviously a good thing). Since it's attached to that special port created for it – so not having to use an ugly cable running down the back of the TV to one of its USB ports – the Bravia Cam looks clean from any angle. Privacy-conscious consumers will be happy to know that it's equipped with a physical shutter blocking the lens completely (the TV itself offers an equivalent hardware switch for its built-in microphone too).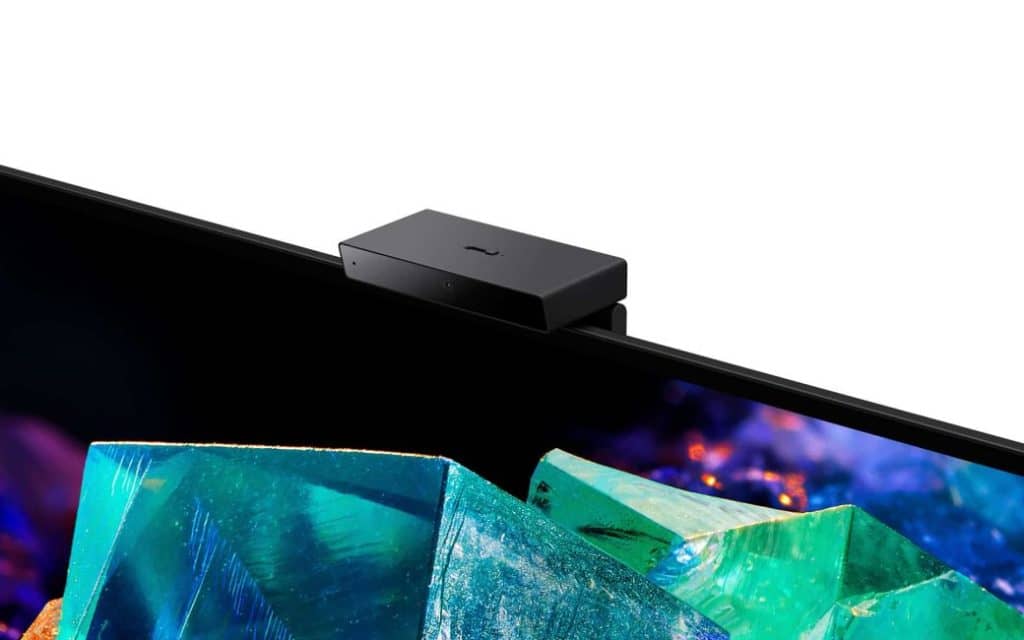 First things first: as a webcam per se – meaning, as a way to do video calls via Google Meet – the Bravia Cam is… just OK. It gets the job done, but the picture quality on offer is nothing to write home about: its resolution is rather low, its color heavily dependent on environmental lighting (but never truly impressive), noise is always evident while detail leaves a lot to be desired. For having a quick video chat with someone at a pinch it's not bad, but for people who plan to do that often and do not mind connecting an external webcam to the A95K through USB, dedicated webcams that are compatible with Google/Android TV – such as Logitech's C920/920S and Brio models – will offer a better video call experience overall.
The rest of the functionality offered by the Bravia Cam is a mixed bag. On one hand, presence detection and adaptive sound are useful: it's nice to have the TV automatically shut down if nobody's in front of it watching, while adjusting and directing dialogue in movies or TV shows depending on distance and sitting position proves effective. On the other hand, automatically adjusting the brightness of the picture depending on one's sitting position is something picture quality purists will take issue with – and it's clear that many owners of the A95K count themselves among them. Not only does this not work all that well anyway, maybe it shouldn't have been attempted in the first place.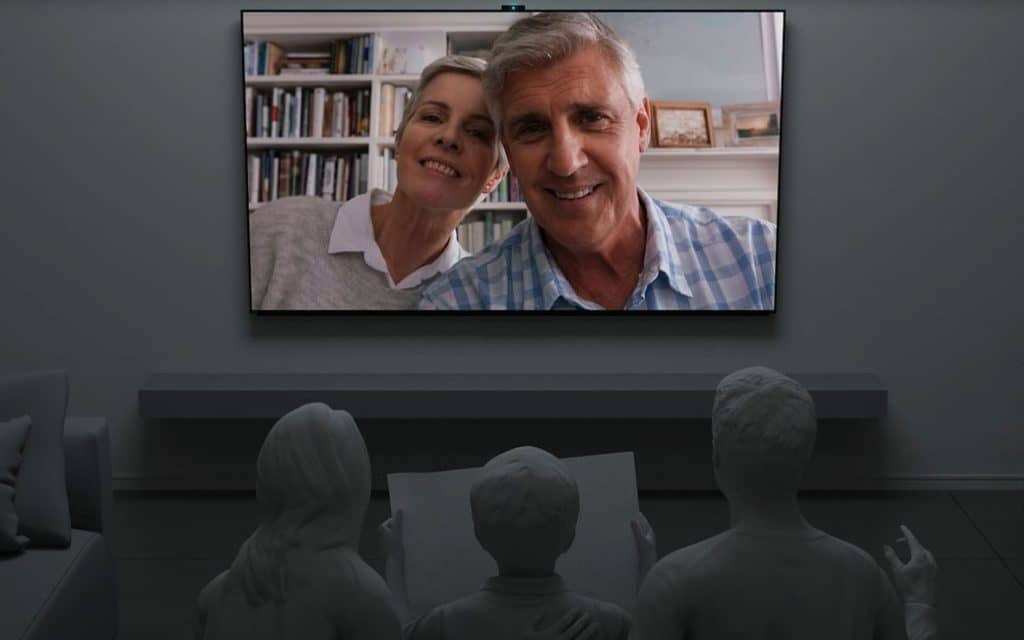 Gesture control is where the Bravia Cam really drops the ball, though. Not only is the number and type of gestures the accessory understands rather limited, not only are they applicable to specific functions only – such as simple playback or volume control – but they are also not accurate enough so as to be used effortlessly. The environmental light has to be just right – not too low, not too intense – and the distance, as well as the height, of one's siting position also affect how well the Bravia Cam recognizes almost every gesture and hand movement. Sadly, all this gets more frustrating than its worth quickly. For people hoping for a Minority Report-like control experience with their new Bravia: this is not it.
It's a shame, as there's potential in an accessory like the Bravia Cam. But, unless Sony's developers come up with some amazingly well-written software addressing all the issues and overcoming this product's hardware limitations – please make a separate Google TV app for it too, gentlemen – the Bravia Cam should not be treated as a selling point for the A95K. Maybe some 2023 Bravias will offer the same special port, so it will be interesting to see whether Sony means to invest in this accessory and improve its software… or not. Needless to say that, until Sony's intentions about the Bravia Cam become clear, hardly any owner of other 2022 Bravia TVs compatible with this accessory should rush out to buy it. In the case of the A95K it doesn't matter, because it is picked up by consumers for its picture quality first and foremost – but, as this accessory it does not bring much to the table anyway, it's not adding real value to any other Bravia models.
The verdict: the best TV of 2022 for a discerning target group
For a number of top-quality televisions released in 2022 a lengthy review would need to come to some conclusion along the lines of "This is an excellent choice, but…", followed by certain caveats, asterisks or considerations. Not so with the Sony Bravia A95K. This is clearly the best 2022 television in terms of overall picture quality and its price tag reflects that: it is considerably more expensive than its directly competitive product – the only other QD-OLED TV in the market right now, the Samsung S95B – as well as the best mainstream OLED TV (the LG G2) in the same diagonal. There's no getting around this fact: it's better when it comes to pure picture quality, but also costs more than either alternative.
So this quickly becomes a question of priorities and value. Why get the A95K if one can get close to 80% or even 90% of the picture quality this TV offers while spending around $1000/€1000 less? The answer is simple: because fans of color accuracy and respect for creative intent — that can afford this TV, obviously — really, really care about that remaining 10% or 20% which makes a difference between an amazing viewing experience and a truly breathtaking one. People who have trusted Sony televisions over the years because of their superior picture processing and their natural, cinematic picture already know what we are talking about here. The competition has gotten better, but somehow Sony manages to retain that advantage every year — and the A95K is proof of that.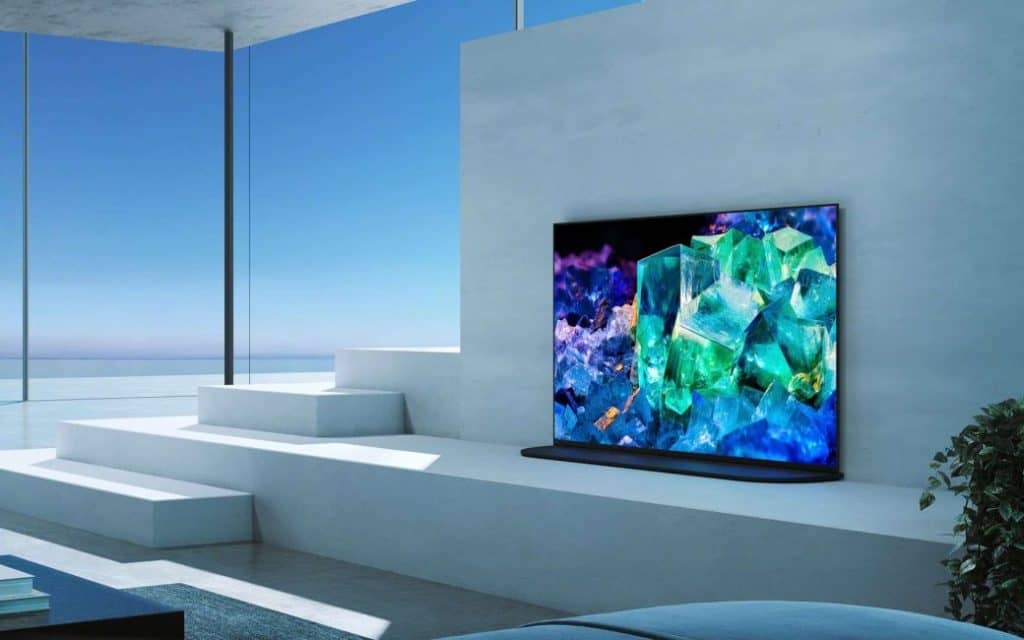 So… no. This television is not for everyone. Consumers who want a TV that's larger than 65 inches will have to look at other models this year. Consumers looking for a quality, cinematic picture accompanied by higher value for money will probably look at other, traditional OLED TV models (even ones in Sony's own 2022 lines). Consumers looking for a more comprehensively featured gaming TV, assuming they actually need that functionality, will also be interested in other models available. But consumers who want the absolute best that television display technology has to offer for watching movies, TV shows or documentaries in 2022 — and are willing to pay for the privilege — have it easy this year: the Sony Bravia A95K is the product best showcasing that display technology. As such, it's highly recommended.
Update 11/02/2023: Added a section focused on the Bravia Cam. Since Sony's peripheral does not add much value to the A95K – but it does not affect the product's performance in any way either – the review score remains unchanged.

Update 14/06/2023: Added a note regarding the addition of the new Game Menu function. Since it does not substantially alter the overall value of the A95K as a gaming TV, the review score remains unchanged.
SONY BRAVIA XR A95K SCORECARD
TO THE POINT
For consumers demanding the highest cinematic picture quality available today, the Sony A95K delivers: for movies and shows it's simply the best TV set out there. It's not cheap, but you do get what you pay for.

| | |
| --- | --- |
| | Beautiful, if somewhat divisive, design |
| | |
| | Market-leading picture quality |
| | Peerless image processing |
| | |
| | |
| | |
| | |
| | |
| --- | --- |
| | |
| | |
| | Some gaming features missing |
| | Bravia Cam not all that impressive |