Are you game for a 17.3-inch iPad Pro Max in 2023?
This tech reporter certainly is – under one specific, non-negotiable condition, though

So! I've been playing around with the iPadOS 15 beta, as many others are, for the last few days — on an iPad Pro 12.9 2020, mind you, not the M1 iPad Pro 12.9 I just bought, I'm not making that a test device yet — and while doing that, Mark Gurman's recent report over at Bloomberg caught my eye. In it, Gurman mentions that Apple is exploring the possibility of launching larger iPad Pros than the current 12.9-inch one at some point in the next two years. As always, it's worth noting that the Cupertino giant is trying out many different things during product development and most of those never move past the prototype stage — so this report is not in any way referring to plans that Apple has settled on. But still.
Jumbo-sized tablets are nothing new, of course: there was a time, about five or six years ago, that manufacturers were just taking touchscreens meant to be used for large laptops or even all-in-one PCs and slapped them on either an Android SoC or a mid-range PC, selling them as "special-case tablets". Panasonic's ToughPad UT-MB5025, with a 20-inch 4K screen and based on Windows 8.1, was such a tablet, while Amazon is still offering Wisepoch 110V, an Android-based one with a 24-inch 1080p screen. There were other examples with 17.3, 18.4 or 23.7-inch screens from time to time (Samsung's Galaxy View springs to mind), with more powerful or less powerful components as well.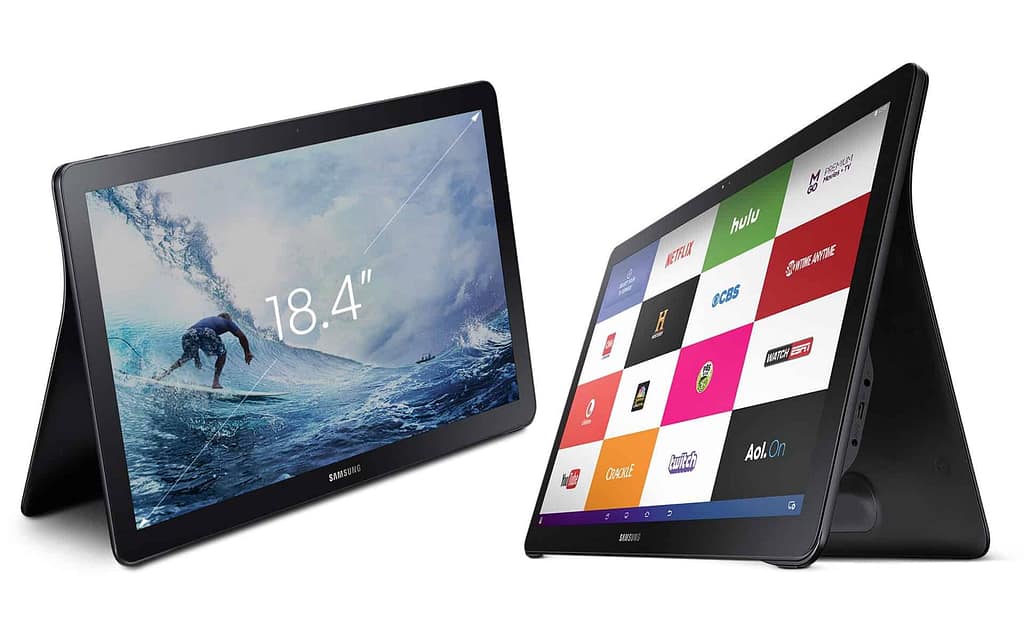 Truth be told, though, these products did not prove to be popular because their use cases never justified their size, weight and cost. In other words: they did not offer anything more, or anything unique, to consumers than smaller tablets did not offer already. Apple's iPads had become the de facto tablet choice for most people by then, based on their app selection and quality, so larger form factors never really stood a chance. Even when the Cupertino giant unveiled the first iPad Pro model it was considered to be "too big for most people" except, you know, pros (only it's never been built for them either). So practically everyone else thought that tablets could not be any larger than that and the whole idea was abandoned.
But that was then. In 2022 or 2023 an iPad Pro with a 16- or even 17.3-inch screen makes much more sense. It would be big, yes. But not that much bigger than the screen of, say, a Dell XPS 17 (not as thin but that's non a real problem). It could probably be carried around and used in the exact same way the "almost 13-inch" iPad Pro is carried around and used today: in a case or in a backpack, while on the couch or with a stand on a table. Only its screen would be of much higher resolution (probably higher than 4K) and it would make movies, TV episodes and games look absolutely amazing from the same viewing distance as today's big iPad Pros. What's more: with a stand and a wireless keyboard, this 17.3-inch iPad Pro would be much, much closer to a MacBook Pro form factor than the iPad Pros of today are.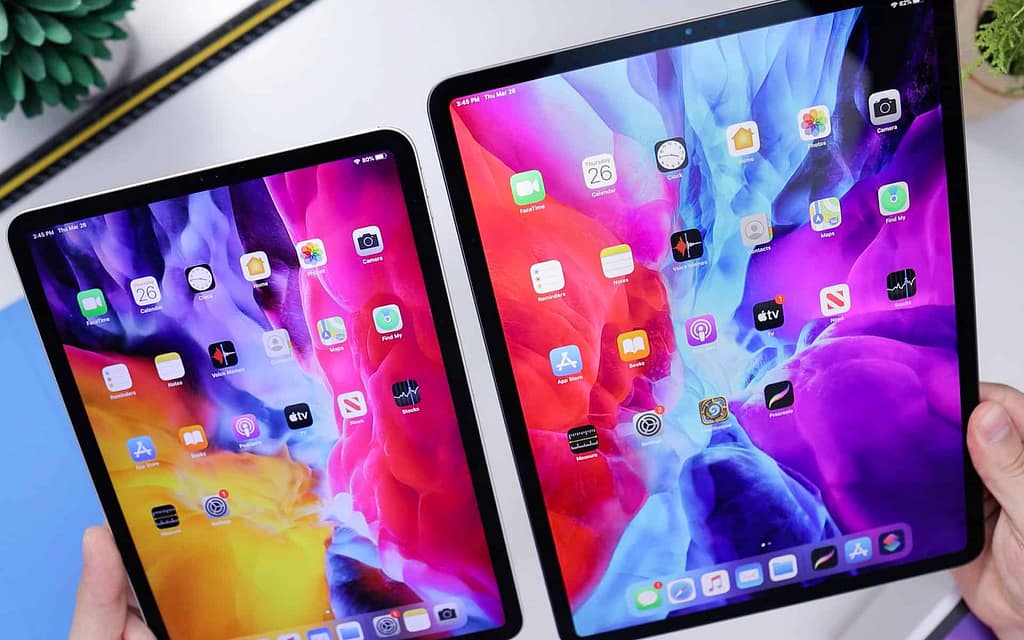 Would yours truly save up (because such a device would surely ask for more than $2500/€2000 in a decent configuration) to buy an iPad Pro Max 17.3, then? Well, that depends. He'd love to, as would millions of others surely. But if iPadOS 17 is just iPadOS 15 with some extra features borrowed from iOS 17, then… no. This grid-based operating system would look even more ridiculous on a larger size, even more empty space everywhere, even more wasted screen estate. An iPad Pro Max with an M2X wouldn't be any more "Pro" than the current M1 model is. Unless…
Yes. Unless Apple gave consumers the option to dual-boot such a device to macOS. Then anyone could pick up the wireless keyboard and mouse of his/her choice and use that jumbo-sized iPad as a true MacBook replacement. No touchscreen, no Apple pencil. Just a beautiful computer/screen combo where people could get some work done properly and, later on, maybe boot back to iPadOS to entertain themselves with content and games. Now that would be a device worth $2500/€2000. Anything less than that, Apple, does not need to leave the drawing board (pun intended). Ever.