Samsung Galaxy S22 Plus review
Dependably predictable, undeniably desirable, this is the safe Android choice for 2022

It's no secret that the Android smartphone market is big and vibrant, offering options ranging from the most basic to the most powerful, from the dirt cheap to the absurdly expensive, from the humblest form factor to the most luxurious one. It's also quite unpredictable: different manufacturers use the same or similar hardware with different results, they build their devices around different "flavors" (and versions) of Android delivering a different user experience, they provide support that varies wildly even between models of the same year. It's clear that all of that can be frustrating for consumers. It's also clear that the one manufacturer that provides some much-needed predictability to this market is Samsung — and the Galaxy S22 Plus, the model sitting between its flagship one and the mainstream one, proves just that.
The new Galaxy S22 Plus is an evolutionary step forward, taking more than a few design hints from last year's S21 Plus — and not afraid to show it either. The distinctive camera bump on the device's back, for instance, is almost exactly the same (color-matched to the rest of the phone though), while the bezels around the screen and the lines defining them are extremely similar. Even holding one feels almost exactly the same as holding an S21 Plus, which is not a bad thing by any means as its grip is comfortable and not particularly slippery despite the rounded edges. Samsung's design language has been honed to perfection during the last few years and the S22 Plus is a particularly good example of this: there is nothing remarkably new about it but nothing superfluous either.
There are improvements in build quality, though, as the S22 Plus sports an "Armour Aluminum" frame as well as Victus+ Gorilla Glass on the front and back. By combining them Samsung claims that this should be the most durable Galaxy S to date, which would be no small feat. What's also interesting to note is that this model, even if it does not feel like it, is actually slightly thinner and lighter. Chances are that most consumers would have no problem at all with an S22 Plus of the exact dimensions and weight of the S21 Plus carrying a larger battery, but that is neither here nor there, so…
Beautiful screen, tight security, unremarkable sound
The Galaxy S range has offered some of the best smartphone screens in the market for a long time now and the S22 Plus is no exception: although for its price tag it could be of higher resolution, it's more than enough for every possible use while delivering perfect blacks and vivid but accurate colors. Samsung is particularly proud of the brightness level these phones deliver this year and rightly so, as the S22 Plus can get impressively bright outdoors as well as indoors (especially when a certain option is unlocked). The screen also offers a number of different refresh rates and the ability to switch between them automatically as needed in order to save battery (adaptive refresh rate up to 120 Hz). Watching movies in HDR or playing games on this screen is as enjoyable as anyone can ask for.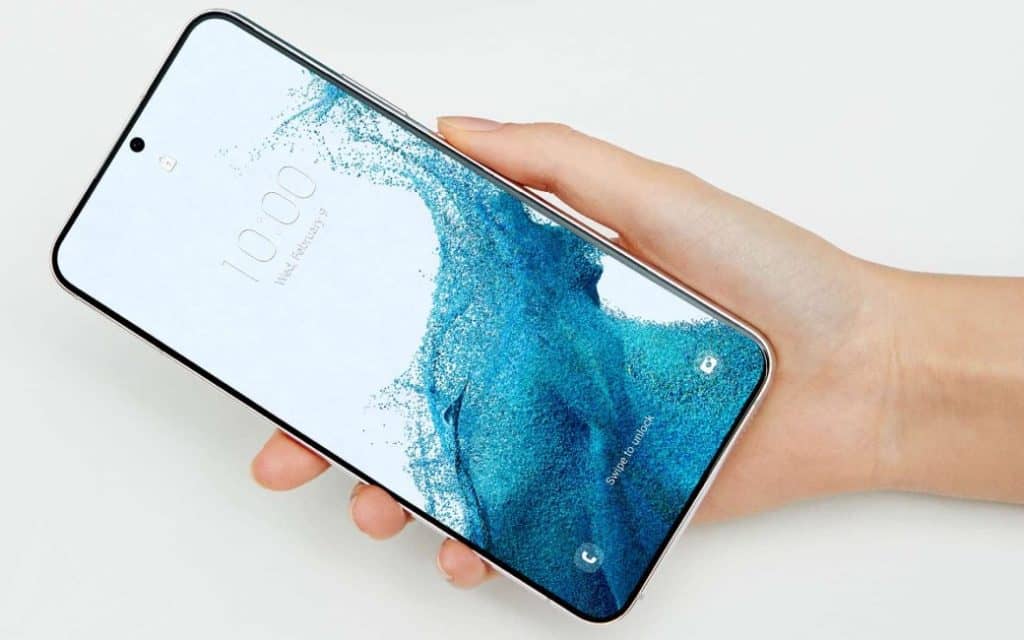 Samsung also went for the in-screen fingerprint reader again this year, which works amazingly well: it's easily trainable, it's fast, it is accurate and just intuitive to use in a matter of minutes. Yours truly has long preferred that to the Android version of Apple's Face ID, which still needs work, although Samsung itself has made improvements to its own face recognition system to the point that some consumers might find it a better fit for their needs. How software is integrated with these biometric readers is equally important and Samsung knows it, so the latest version of its OneUI interface takes advantage of these measures for file locking and hiding (all kinds of personal data basically), transactions (via Samsung Pay), health data etc. better than ever. Security is extremely important nowadays and it's good to see the leading Android smartphone manufacturer handling the matter as such.
What many of us were hoping to see this year but… well, didn't, is Samsung going for a better multimedia experience through the improvement of its sound system: the splendid screen offered by the S22 Plus is accompanied by stereo speakers, yes, but they are tiny and not as well-balanced as they should be. They can get loud (the one on the bottom basically) but they lack detail and they generally sound somewhat flat despite Samsung's specially tuned Dolby Atmos and gaming profiles. What these speakers offer is good enough for everyday, basic, general use, but it's clear that the company would prefer the owners of the Galaxy S22 Plus to get wireless earbuds in order to properly enjoy films, music and games. It's a choice, but the company should strive to offer more in the sound department with its next Galaxy S range. Good audio is not a luxury for mainstream smartphones models anymore.
High-quality camera system… with room for improvement
Every new Galaxy S line of the last three or four years strived to offer a better camera system than the ones found in the iPhones and Pixels of this world with various degrees of success. One can confidently claim that, this year, Samsung made practically all the right choices with the S22 Plus: it's still a triple-camera array, but the main one is now based on a 50 Megapixel sensor (it normally stores photos at 12MP but it can shoot at 50MP too through a special option), the telephoto one offers true 3x optical zoom and the software is tuned for much, much better performance under low light.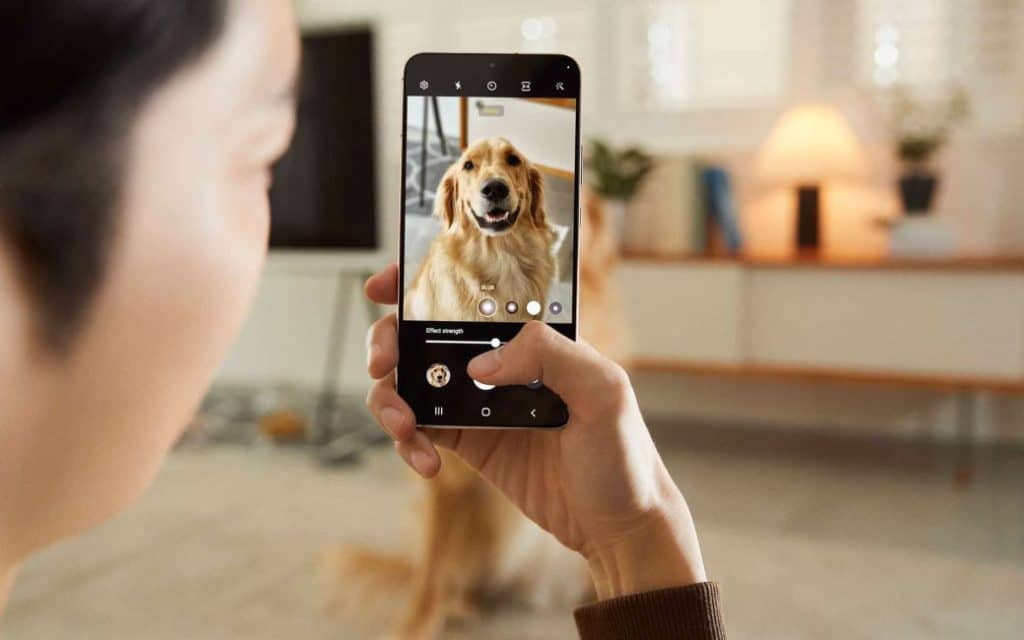 The results of all three cameras in all lighting conditions are very, very good. Samsung's processing software has been steadily improving and is now smart enough to know when to allow for more natural, life-like photos and when to step in so as to bring out more detail in certain shots. Some photos do tend to display more saturated colors than what they actually looked like when a photo was taken (but many consumers are fans of those because they are more impressive when posted on social media), while other times Samsung's software seems to do a bit more sharpening than what was necessary. That was the case with the S21 Plus when in was released too, though, so it's almost a given that software updates will perfectly balance all of the above at some point (just as they did on last year's model). The selfie camera appears to be the same as the one found on the S21 Plus, so results are practically identical: extremely good with skin tones, with plenty of detail and depth.
Video shooting on the S22 Plus was full of surprises — in a good way, for a change. The device can capture footage up to 8K/24fps but most people will probably use the 4K/60fps mode (if nothing else for storage space considerations), which is available to all four cameras this time around. The main camera offers the cleanest, most detailed results, but the other two cameras come really close — especially the telephoto one, which captured unbelievably good video even while in 3x magnification (!). The selfie camera is capable of extremely usable 4K footage too. Stabilization works well across all cameras. In low light, the main camera offers the most detailed results (as expected), but the other three did not fall far behind most of the time. Videographers will find the footage shot on S22 Plus to be more consistent than before — and software updates can only improve things further.
Strong performance, mature software, great battery life
As is usually the case with the Galaxy S line of devices, Samsung is offering an S22 Plus version based on the Qualcomm Snapdragon 8 Gen 1 processor in the US and a version based on its own Exynos 2200 in Europe (and other parts of the world). Yours truly got to play with the latter, which proved to be faster than last year's Exynos 2100 — as well as faster than last year's Qualcomm Snapdragon 888 — in most commonly used benchmarks. The differences, although not insignificant, are not that great either. Real-life performance was also very, very good, but then again almost all modern flagship smartphones feel snappy in everyday use at the time of their release. Apps run impressively fast, multitasking is trouble-free, navigation is smooth: this is clearly a powerful phone that will serve its owner well for a long time.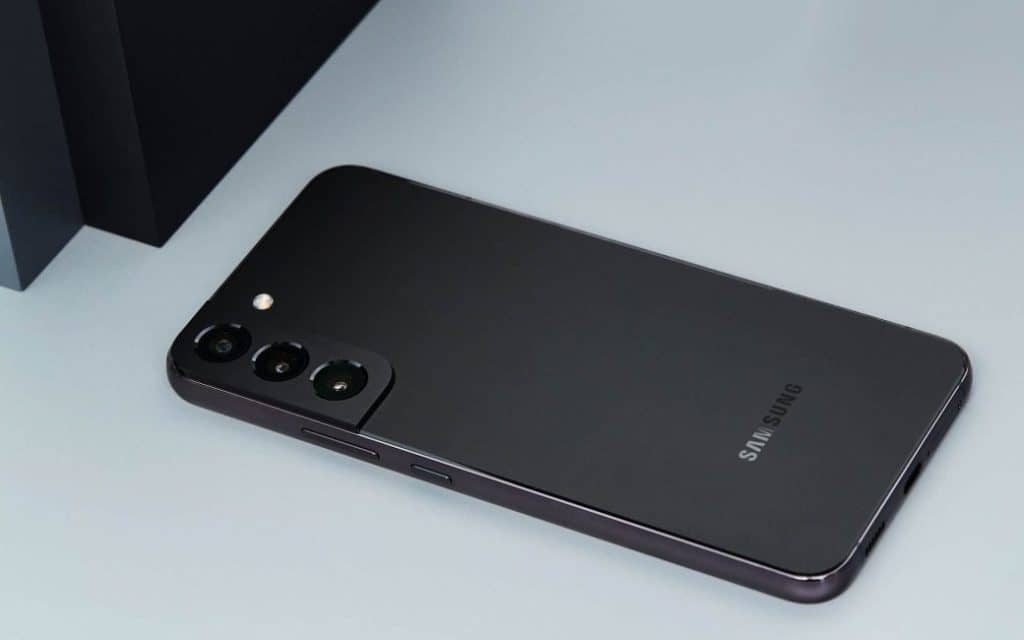 What yours truly was eager to see was whether the advanced graphics subsystem the new Exynos is offering this year — the one designed by AMD based on Radeon tech — would make a difference in gaming. The answer is… complicated: on one hand, graphics benchmarks did show a noteworthy jump in performance compared to last year's Galaxy S21 and all other Snapdragon-based Android phones of 2021. On the other hand, this did not translate to an immediately-felt difference in real-world performance in most popular Android games. The XClipse 920 graphics subsystem has obvious potential, but game developers have not had the chance to properly support it yet. Samsung must make sure, then, that it will do what it can in order to help them along — especially given the fact that the company plans to make use of better versions of the same graphics architecture in the future.
The S22 Plus did not hold any surprises at all — and that's a good thing — as far as its software is concerned. Android 12 works flawlessly on this hardware and Samsung's OneUI is offered in its latest version (4.1), having all its initial kinks ironed out, presented in its most consistent form ever. There are a lot of extras pre-installed compared to the vanilla Android experience, as per usual, but Samsung has taken past criticism to heart and now most of those can be easily uninstalled. The OneUI is impressively customizable too, meaning that consumers can get almost all the extras they are not interested in out of the way and streamline the device's user interface to their liking.
Battery life is the only aspect of the S22 Plus that may prove to be somewhat controversial. When the device's specs were revealed many objected to Samsung's offering a smaller battery in this year's model than the previous year's equivalent, even if it was not by much (300 mAh). Most of us thought that, because the Exynos and Snapdragon processors are manufactured at 4nm, their energy consumption would be lower so battery life overall would not suffer — and that is, more or less, the case. Some consumers feel that for the asking price the S22 Plus could be offering more in that department, yes, but yours truly never managed to completely drain the device's battery in a single day during testing. Testing use is, of course, way more demanding than normal, everyday use when it comes to smartphones.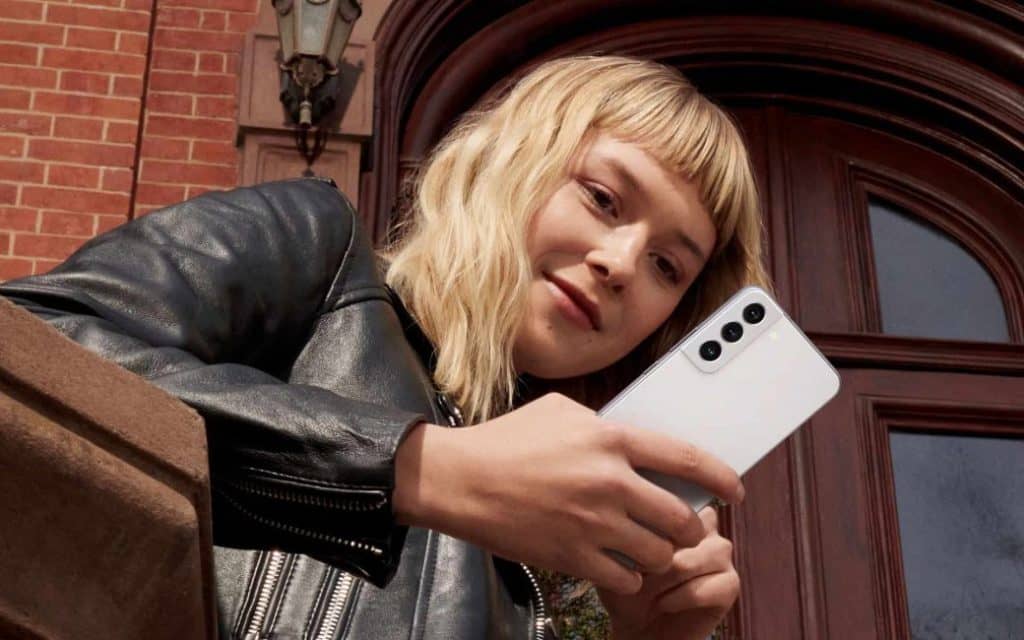 In any case, there are several different ways one can conserve energy on an S22 Plus, fast charging means that it's not that hard to take the battery to more than 60% in about 30 minutes, while future software updates should help. Despite all the controversy, most people will be perfectly happy with this device in terms of battery life.
The safest Android choice, perfected
If this whole review reads like a checklist to some, that's because… well, it kind of is: Samsung has settled into a steady, predictable but dependable rhythm with the Galaxy S line, making people who have followed it long enough focus on what's new and what's better than before. This is not a bad thing. In fact, this is the best thing about Samsung's flagship smartphone line: people have a general idea of what to expect in terms of build quality, design, performance or features. What they really want to know is whether this year's model will meet their expectations.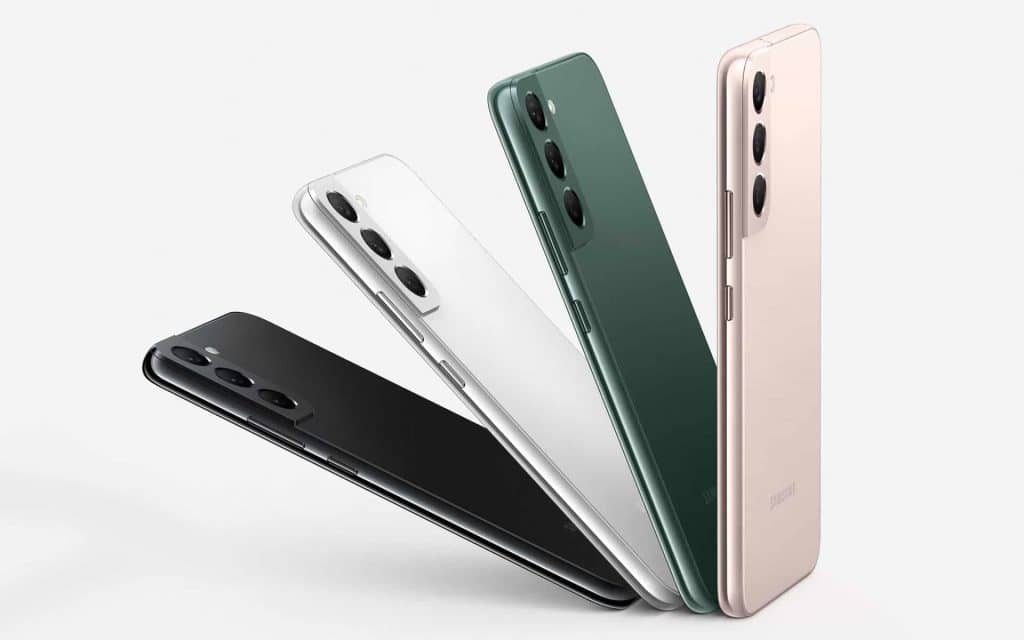 In that sense, the Galaxy S22 Plus will absolutely meet the expectations of its intended target group. What's more, it happens to be the safest choice for an Android flagship right now, as Samsung has announced "up to" four years of software updates for it (operating system/UI), as well as five years of security updates. The Koreans have improved their track record considerably over the last 3–4 years in that regard, so this is something to keep in mind when making a choice between the S22 Plus and other Android flagships offered by manufacturers with a less than stellar track record of software support.
It's obvious that the asking price for even the most affordable S22 Plus configuration — anything between €999 and €1099 depending on where one lives — is not exactly pocket change, but it is in line with recent flagship pricing across the smartphone industry. It's also the kind of money that the Galaxy S22 Plus deserves: for such a well-balanced, capable, quality device, this price tag is practically expected. For peace of mind in the Wild West that is the Android smartphone market, it might even be… a bargain.