An impressive step forward, a disappointing step back for 2022 iPhones
Apple breaks up its iconic smartphone line, updates the Watch and AirPods Pro lines, connects to satellites now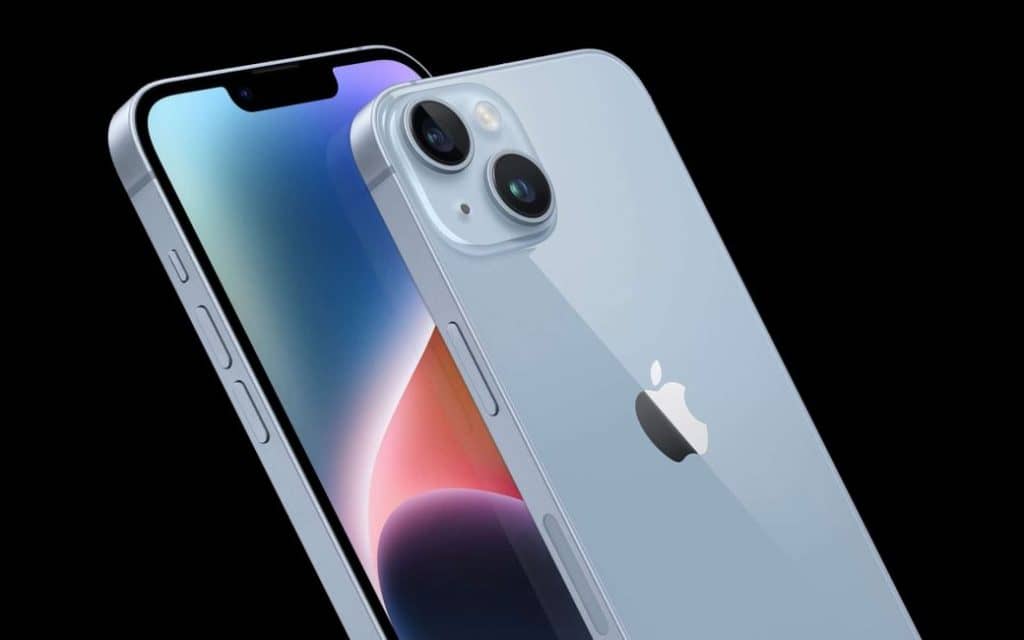 Extremely light on surprises but quite important because of the changes it may be bringing to the most successful smartphone brand in the world, Apple's iPhone 14 event largely confirmed almost all credible rumors and information leaks of the last six months or so. The iPhone 2022 line-up does indeed introduce a new model while phasing out an old one, the Pro models do indeed gain more exclusive features than ever, there is indeed an official split now between "regular" and Pro iPhone models. Whether it's just a 2022 anomaly attributed to the semiconductor shortage that's still in effect or Apple's way of doing things from now on, remains to be seen.
Products that are jokingly called "Apple iPhone accessories", such as the Apple Watch and the AirPods Pro, also gained a new model and upgrade respectively. All in all? Quite a busy event, even without that "one more thing" many were hoping for. Let's break it all down.
A Jumbo-sized iPhone but, you know, for everyday people
First things first: it's probably time to say goodbye to the iPhone Mini. Apple is not offering one as part of its iPhone 14 line and, because the company chose to move in the exact opposite direction, it's highly likely that the change is permanent. People looking for the most affordable iPhone will still have the iPhone SE as an option, although that's obviously not considered to be a small phone. This has been a long time coming and people who really, really want an iPhone Mini should probably get last year's 13 model before it inevitably becomes unavailable worldwide.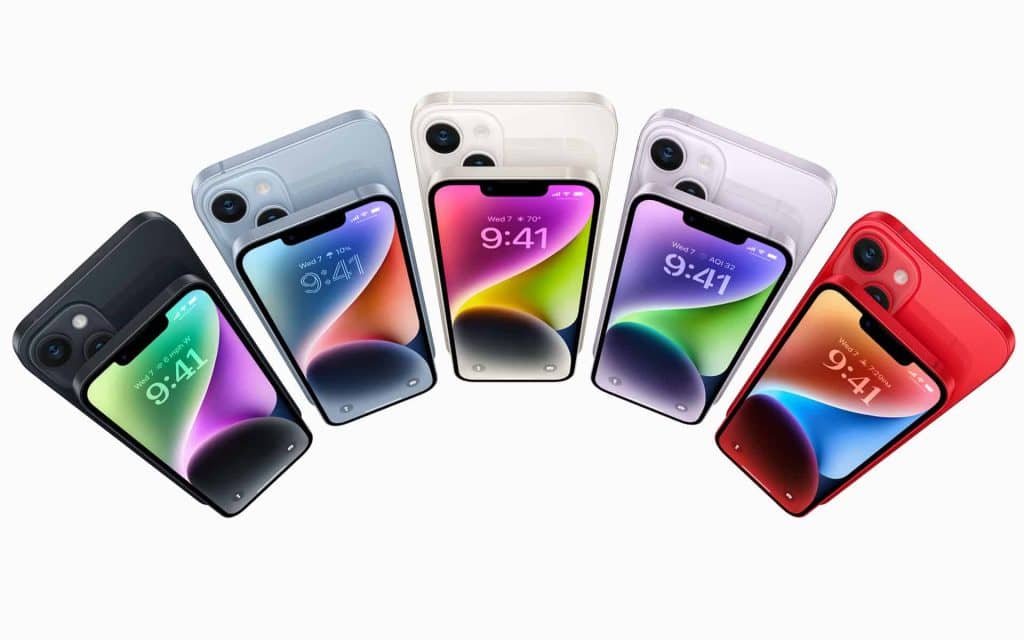 The new entry in the iPhone 14 line-up uses an old name, in fact, one last seen all the way back in 2017. The rumored large regular iPhone 14 model is not called "Max" as initially speculated but "Plus" and it is exactly what it sounds like it is: a non-Pro iPhone with a 6.7-inch screen, built around the same hardware as the "normal" iPhone 14. The 14 Plus's screen is not of the same quality or resolution compared to the 6.7-inch screen of the 14 Pro Max model, but it's close enough in the eyes of consumers it is intended for… and that is all that matters, really. It starts at $899 for the 128GB model and will be available on October 7th.
The non-Pro, non-Plus iPhone 14 uses the same 6.1-inch screen as its predecessor. Both non-Pro models are based on the same A15 Bionic chip as last year's iPhone 13 line-up, they offer the same storage space options and feature the exact same design. They appear to include better cameras, though: the selfie camera is based on a new 12-Megapixel sensor supporting autofocus, while the main camera promises much better low-light performance and image stabilization. The Plus model does offer, because of its considerable size, a larger battery which Apple promises will deliver "the best battery life of any iPhone" (including this year's Pro models). Not too shabby, all things considered.
iPhone 14 Pro models get all the cool tech but every model gets satellite access
As expected, Apple widened the gap between the "regular" iPhone models and the Pro ones this year, practically keeping each and every upgrade worth talking about for the iPhone 14 Pro and the iPhone 14 Pro Max. These upgrades are substantial and they deserve an expansive article all on their own. One can't help but wonder whether this is a pattern Apple will be following for the foreseeable future: gifting its most expensive models with all the cool new stuff while the more affordable, mainstream models get last year's tech (at best). In about a year's time, we'll most probably find out.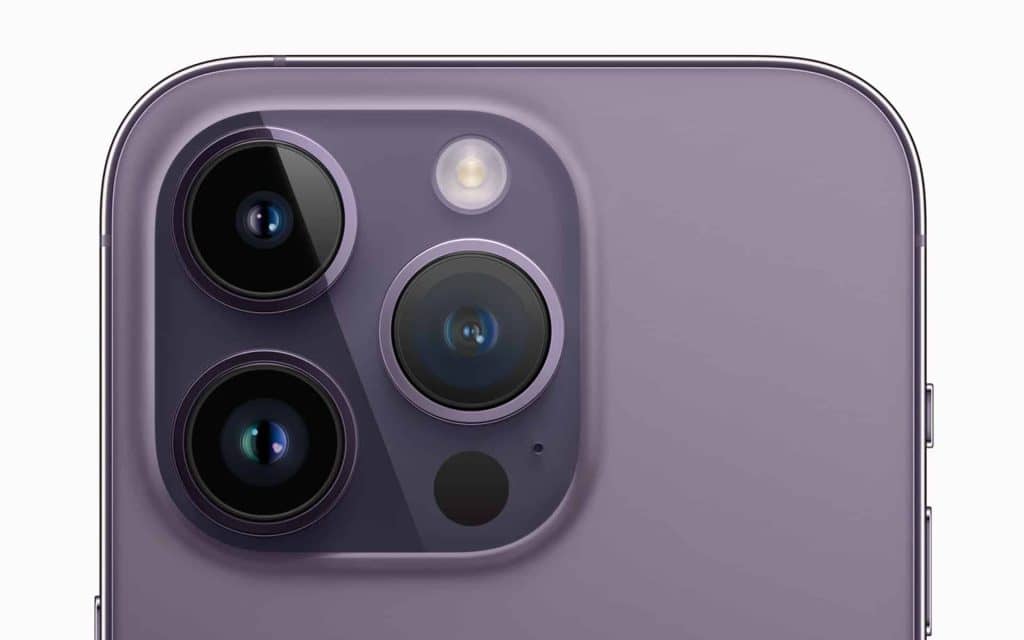 Something that all iPhone 14 models do get, though, is the direct satellite communication that's been rumored for more than 18 months now. This normally requires special satellite handsets with large protruding antennas, but Apple managed to tune these year's iPhone antennas and software in such a way that it can actually be possible to send and receive text messages even when not connected to any mobile network (provided one has a clear view of the sky obviously). It's not 100% guaranteed that consumers will be able to connect to a satellite no matter where they are on the planet, of course, and messages will have to be short because of data constraints, but for emergency cases, this could truly be a lifesaver.
Apple is offering this for free for 2 years to all iPhone 14 owners — without even hinting at what it might cost once those 2 years have passed — beginning with the US and Canada in November. The company has evidently put a lot of thought into this: it not only built special functions that help consumers send out messages of distress with minimal effort, but has actually set up a network of human operators who will connect consumers with emergency services if those services do not receive said messages directly. While on the subject of emergencies, all iPhone 14 models can use their sensors to detect if their owners have been in a crash and offer to get help. Not bad at all.
New AirPods Pro, new mainstream Watch models and… what's a Watch Ultra?
In the same event where the four new iPhone models were announced, Apple unveiled the much-hyped AirPods Pro 2. These do not feature the radical redesign many were expecting or the hi-res audio playback upgrade that Bluetooth LE will eventually bring about, but they do offer much better noise cancellation as well as a number of new or improved functions made possible by the new H2 chip they are built around. Apple promises significantly longer battery life, there's now a tiny speaker in the charging case that makes this easier to find and… that's it, basically. The AirPods Pro 2 will be released on September 23rd for $249.


The Apple Watch family got a new member and, contrary to speculation, it's not a "Pro" device: it's an "Ultra" one instead. The Watch Ultra is the largest smartwatch Apple has offered yet, the most durable and the most expensive, built specifically for outdoor activities, exploration and extreme conditions. It features a flatter, more modern design compared to regular Apple Watch models, an additional Action button, sapphire crystal glass on its display and brightness of 2000 nits (!). Its built-in cellular and advanced GPS connectivity pit it squarely against e.g. Garmin's top models but Apple's device is obviously in a much better position in terms of software and support. It will be available on September 23rd for $799.
Apple also updated its mainstream Watch lineup and now offers a more affordable option in the form of the revamped Watch SE. The latter is based on Apple's S8 chip, so it's considerably faster in operation and will be available for $249 (GPS model) or $299 (cellular model) on September 16th. The new Watch 8 series does not offer all that much in terms of aesthetic differences or new features — just a temperature sensor and improved motion sensors — while its new Low Power Mode will come to Watch 7 models too via the watchOS 9 upgrade. It will be made available on September 16th for $399 (GPS model) and $499 (cellular model) along with a number of new bands.