Forget all else: what now drives smartphones forward is photography
Qualcomm's new Snapdragon 8 Gen1 processor is a glimpse of the Android flagships' not-so-distant future

As expected, Qualcomm unveiled its next hi-end mobile processor during its Tech Summit in Hawaii and it's now official: the chip most Android flagship smartphones will be based on in 2022 won't be called Snapdragon 900 or 990 or 999 as many speculated, but "8 Gen 1", hitting "a reset button" as far as product naming is concerned. Qualcomm gave a detailed presentation on the improvements consumers can expect of its new processor and they are, as a whole, impressive.
Taking a step back and taking it all in, though, it's clear that this year the company chose to focus on one area of its top processor's operation specifically. It's no coincidence that it's the same area every top smartphone manufacturer is also focused on lately: photography. Since it's also computational photography (the smart use of software in offering results beyond what the hardware specifications of a camera would imply) where most exciting things in smartphones are happening, this is an unusual turning of tables: for the first time in a while, it's software that dictates how hardware is designed, not the other way around.
Ironically enough, on the implementation level, all this comes back to software: in practice, it's up to each manufacturer's software team to make sure that their smartphone's firmware takes advantage of the features Qualcomm made available to them with this new chip.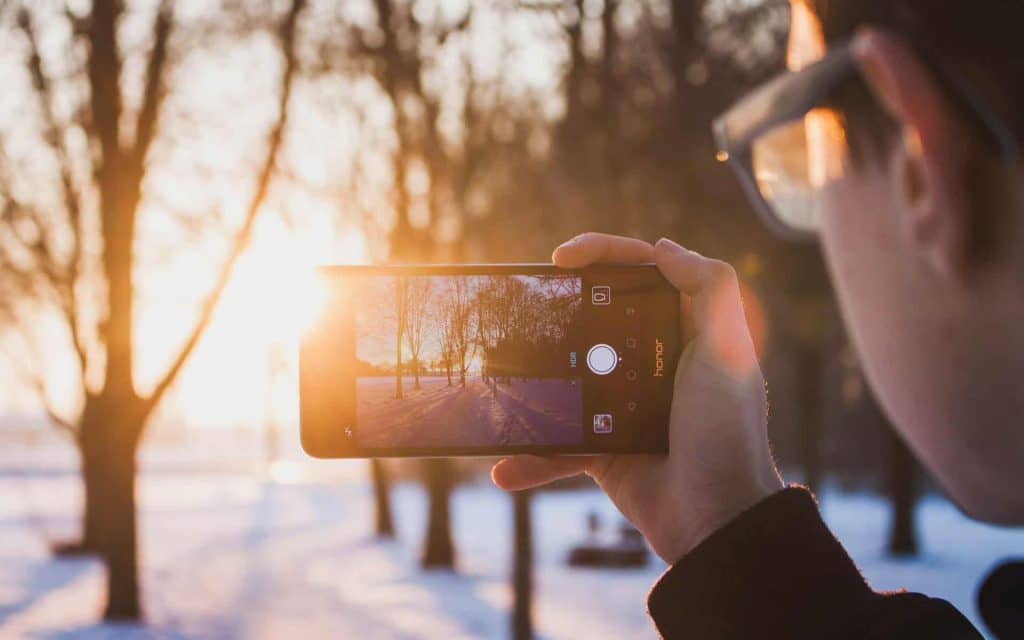 The upgrade of the Snapdragon 8 Gen1 that made all this possible is found in the chip's new 18-bit ISP (Image Signal Processor) part. This practically means that the "Snapdragon Sight" subsystem can process 4096 times more camera data than before, which makes all sorts of advanced functions possible: capturing up to 240 12 Megapixel photos per second, recording 8K video in HDR or storing 64 Megapixel photos while recording in 8K among other things. Qualcomm promises, based on that upgrade, six times faster capturing of full-resolution images, five times better results in Night Mode photo capturing, as well as RAW photo capturing in up to 18-bit (if supported by the device itself).
What's more, many of the computational photography and videography functions that required the use of CPU and/or GPU in the past are now handled by the ISP internally. These include e.g. bokeh in stills and video or de-warping and chromatic aberration removal for ultrawide cameras. A number of routines handled by the AI part of a mobile processor up until now, such as auto-face detection, auto-focus or auto-exposure, are also run directly on the ISP. It's no wonder that Qualcomm is proud of this Snapdragon Sight subsystem: coupled with a quality camera array and an advanced sensor, the Snapdragon 8 Gen1 has the potential to offer the most impressive photographic system implemented on any smartphone to date.



As the first of a new generation of Snapdragon chips, the Qualcomm 8 Gen 1 obviously offers a number of improvements in other areas too. The company claims that there's a 20% increase in CPU performance, a 30% increase in GPU performance (even though no details about this new Adreno graphics subsystem were divulged) as well as a 20% increase in power efficiency overall (compared to this year's top Snapdragon 888 chip). This last bit is down to architectural changes as well as the manufacturing process of 8 Gen 1 (4nm down from this year's 5nm), so the battery life of flagship Android phones will probably be extended due to these factors alone. The artificial intelligence subsystem of the new Snapdragon is also considerably strengthened, while the integrated 5G modem gets a nice bump from 7.5 Gbps το 10 Gbps as well as some new helpful features.
Overall, though, it's the photographic abilities of the Snapdragon 8 Gen1 that deserve consumers' attention, even excitement: all smartphone manufacturers strive to develop smarter software for their models' cameras, but Qualcomm is the first processor designer (even Apple has not done this yet) who baked that many computational photography functions — as well as supplementary capture-specific AI functions — right into the chip itself. It will be quite interesting to see how each manufacturer will leverage these capabilities of the Snapdragon 8 Gen1 as, say, Samsung, OnePlus, Xiaomi or Honor prefer different approaches to image processing on their smartphones. Let the (camera) games begin!