iPhone 14: What the Pro does that the non-Pro doesn't
Apple keeps all the cool new stuff for its most expensive new smartphones, here is the rundown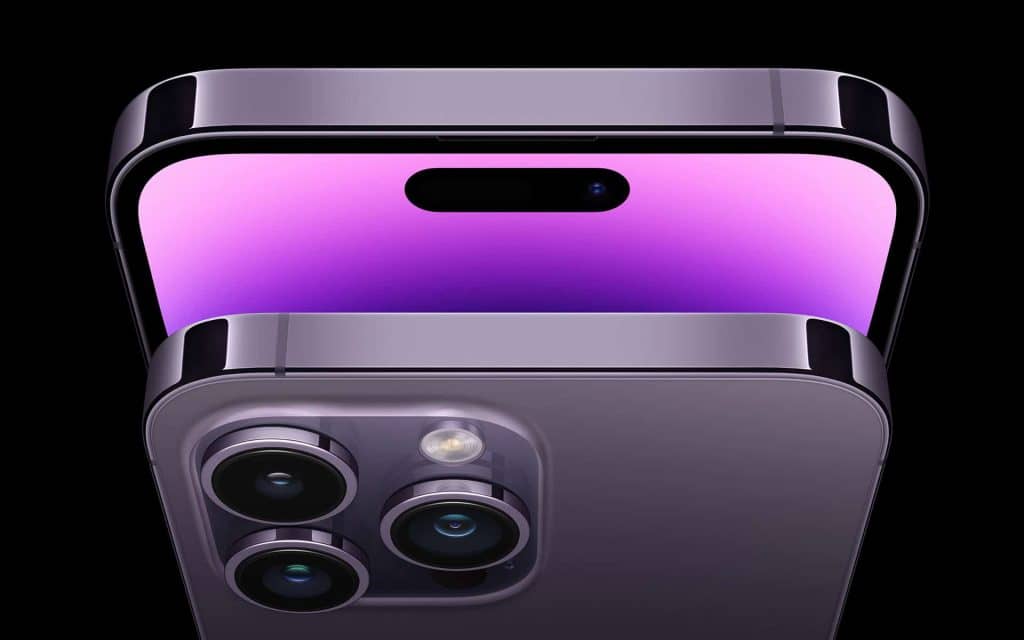 So the rumors were all true and this is a first: Apple is essentially only bringing two new iPhones to the market in 2022. These are the iPhone 14 Pro and the iPhone 14 Pro Max, as the regular iPhone 14 and the iPhone 14 Plus are based on pretty much the same hardware as the iPhone 13, they feature the same design and the same storage options (the regular model even costs the same as before). Apple deserves praise, in fact, for sticking with the same price tags for all devices despite the semiconductor shortage still in effect — as well as some praise for the fact that the Pro models actually offer quite a few upgrades this time around without costing more than their predecessors.
So what can the iPhone 14 Pro models do that the non-Pro cannot? Let's break it all down.
The notch is a long pill is a… what Island, now?
The most obvious addition to the iPhone 14 Pro models the regular models do not sport can be found on their screens: it's the widely-leaked replacement of the infamous iPhone notch with a pill-shaped black bar. Various Android smartphone manufacturers have been following the "pill and hole" approach for the selfie camera for a while now and Apple finally did the same, but the company unified those to a single, longer "pill" underneath which the whole FaceID system now resides. If that was all there was to it, well, it would still have been a welcome change as it looks better than the notch already.


We've got to give it to Apple, though, that it managed to turn what most people think of as a necessary evil into a potentially useful feature via software (and amazingly keep it a secret up until now): the company made the most of the perfect blacks afforded by all OLED screens in order to transform the "long pill" into a user interface element it calls "the Dynamic Island". Ridiculous naming aside, it really is a cool way to hide the "long "pill" in plain sight by transforming it into an interactive notification area. It changes shape and size depending on the information it is showing or the function it makes available to the user and Apple has seen to it that it's animated in a smooth and even playful, delightful way.
We'll have to see how useful the "Dynamic Island" actually is after living with it for a few weeks, but the basic concept is sound, it's smart, it's different and it's certainly more than what any other manufacturer ever did with the "pill" or "pill and hole" thing on any Android device. There are only a few apps taking advantage of it right now — all of them default Apple system apps — but the company confirmed that third-party apps will also have access to the "Dynamic Island", so it's definitely a feature worth keeping an eye on.


The screen of the iPhone 14 Pro models itself deserves a special mention too, though. It's a new Samsung display capable of hitting 2000 nits (!) of brightness outdoors — so it will be quite readable even under sunlight — and 1600 nits during HDR content playback (which is significantly more than what the iPhone 13 Pro offered). Rumors about the Always-On function were also true: Apple implemented this feature at long last, in a way that seems to be much better than what many Android phones have offered so far, while promising that battery life will not suffer much as the screen's refresh rate can go from 120 Hz all the way down to 1 Hz now (thanks to the company's ProMotion tech).
Always On and Dynamic Island really do change the way iPhone Pro models are used and, for some consumers, they may be reason enough to get a 14 Pro all on their own.
A clear step forward for iPhone photography, but where is 8K support?
The 14 Pro models also mark the transition of modern iPhones — after many years of sticking with the same sensor resolution for all three cameras at the back — from 12 Megapixels to 48 Megapixels for the main camera. Apple still insists on people storing photos at 12 Megapixels by default for various reasons, so what it does with the 48-Megapixel sensor is essentially grouping every four pixels into a bigger one for better low-light performance and more detail in general. Consumers can still take 48-Megapixel photos but they have to use the ProRAW format for that. It's practically certain that at least a couple of paid pro photography iPhone apps will offer the same option in RAW and JPG at some point.


The sensors of the other two cameras remain at 12 Megapixels, but Apple claims that they all capture higher quality shots through better signal processing and smarter software overall. The company introduced yet another ridiculous term for a tech that simply means "better photos under bad lighting conditions": it calls it Photonic Engine and what it really does is apply Deep Fusion calculations (remember that?) "earlier in the imaging process" so as to preserve more detail in highlights and shadows. Again, we'll have to see if Apple's claims hold water after using the new camera array for a bit, but if the A16 processor is actually used as extensively as the company says it does while capturing, chances are that this will be the most effective photography system ever offered by an iPhone.
The new camera array also promises (a) much better video quality overall while using the existing modes, as well as (b) options such as the Action Mode which "offers gimbal-like stabilization" or the revamped Cinematic Mode that can now capture HDR material at 24 or 30 frames per second. These new iPhones obviously support both Dolby Vision and ProRes for professional workflows too. What they do not support, amazingly, despite the new 48-Megapixel sensor now available to them, is 8K video at any frame rate. Nobody seems to know why that is and, again, many hope that third-party apps will step in to address that omission (provided that Apple has not applied any artificial limitations to the software driving the main camera sensor).
The Apple A16 processor is nice, but it's just that. Nice.
As anyone who has been following Apple's choices during the last 12 months knows, Apple's latest processor, the A16, is not all that different or that much faster than last year's A15. It's built through a 4-nanometer manufacturing process, so it should be more power efficient because of that fact alone… and it is. But Apple compared the A16 to 2019's A13 (!!!) during its event when it comes to performance, which speaks volumes: for most tasks, in the context of everyday use, most iPhone 14 Pro users will probably not discern much of an improvement in typical apps and games compared to the iPhone 13 or even the iPhone 12.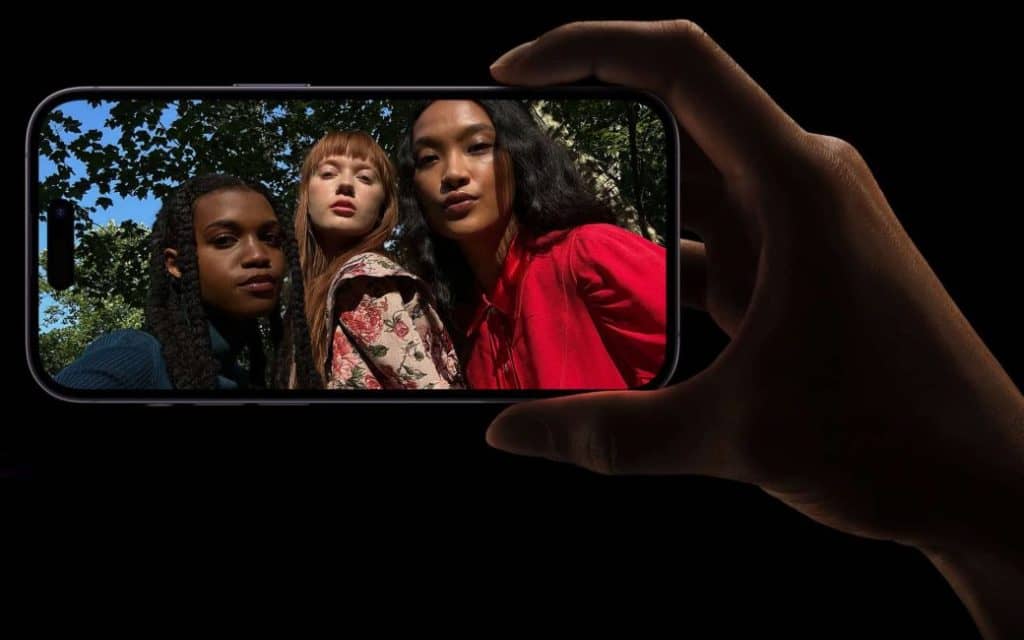 The only major difference prospective iPhone 14 Pro users can ask of the A16 seems to be the absence of thermal throttling when the processor is pushed by very demanding games during long sessions (but we'll have to see how that plays out in practice).
All in all, it seems that it's "just" the Dynamic Island and Always On features, the brighter screen and the high-res main camera sensor that can work as possible reasons — or… excuses? — for certain consumers to consider upgrading to an iPhone 14 Pro. That decision will not be based on the A16 processor at all this time around — chances are that Apple's new chip will not be fully leveraged by the vast majority of apps or games any time soon anyway. USB-C connectivity would have rounded up all of this very nicely, but Apple seems to have saved that for 2023's iPhone 15 Pro models.
Could photography and videography tip the scales in the eyes of iPhone 12 Pro/13 Pro owners, encouraging them to upgrade? In a few weeks' time, we'll have a pretty good idea about that too.