Lenovo shakes things up with the Legion Go
Another "Steam Deck killer" to be released soon, this one seems even better than the Asus ROG Ally – at least on paper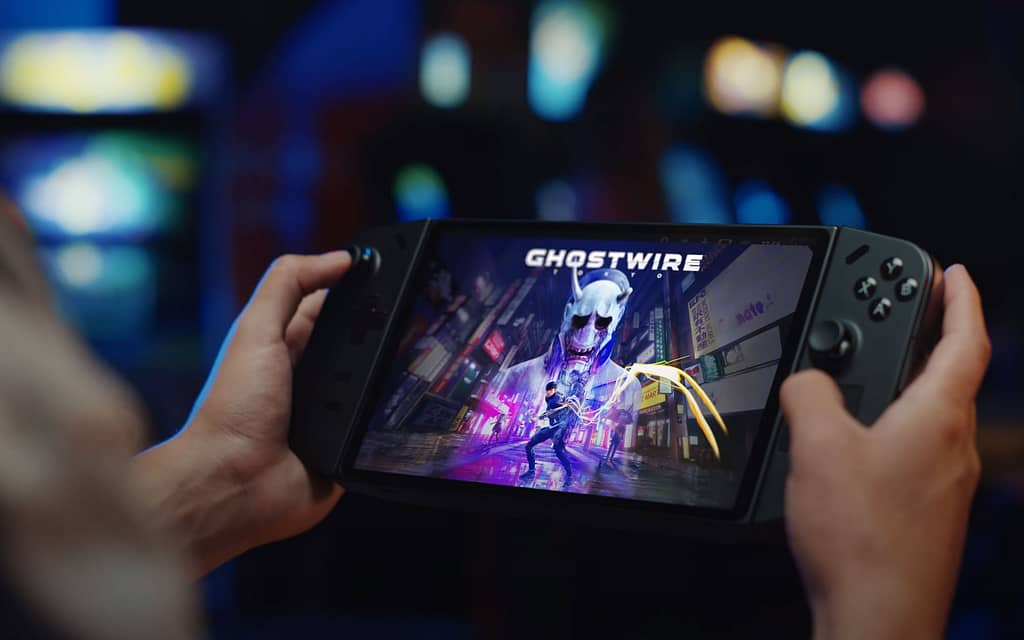 When the world's most important PC hardware manufacturers fall over each other to release what can only be described as "the Steam Deck killer", you just know things in this nascent product category will get really interesting, really fast. Just a few months after Asus released the first such device, the ROG Ally, Lenovo is ready to promote its own handheld gaming PC as a superior offer: as numerous leaks suggested during the past few weeks, the Lenovo Legion Go strives to be an even more impressive product while remaining competitive in terms of price. The only catch: this particular category is definitely one where "bigger" does not necessarily mean "better".
The Legion Go is based on the same chipset as the ROG Ally (an AMD Ryzen Z1 Extreme) and the same operating system (Windows 11), coming with the same amount of system memory (16GB) and the same storage options (256GB/512GB). Their most affordable variants both go for $699 (but the ROG Ally offers double the storage for that price). The Legion Go offers a number of advantages over the ROG Ally, though: it's screen is bigger (8.8 inches vs 7 inches), the resolution of that screen is higher (2560×1600 pixels vs 1920×1080 pixel), its refresh rate is also a tad higher (144 Hz vs 120 Hz) and it's a 10-point touchscreen to boot. The Legion Go's battery is also around 20% larger.
The bigger screen and battery obviously make for a significantly bigger, heavier device (the Legion Go weighs 250 grams more than the ROG Ally) which, in the world of handhelds, this is something to keep in mind. Lenovo did put some thought into making the Legion Go a bit more versatile and usable though (maybe because of its larger size?): the device offers an adjustable kickstand and its two sides, where the controllers reside, are detachable a la Nintendo Switch. The right one can even be put into an included controller base and used as a mouse (!), which would make for some decent FPS sessions on the go. Lenovo will also be selling special, USB-C in-ear headphones and Micro-OLED glasses along with the Legion Go, for better sound and even bigger picture respectively.
Lenovo's handheld gaming PC seems to be one of the most impressive devices of this type so far, there is no question about that. Pricing is also reasonable considering the specs. What remains to be seen is how optimized the Legion Go truly is for handheld gaming: size, weight and ergonomics are a concern, while Windows 11 are notoriously hard on battery life – just ask Asus, which is still issuing frequent firmware and driver updates for the ROG Ally in order to keep its own device's playtime above 2.5 hours while hitting the performance levels it initially promised. The Lenovo Legion Go will be available in October in the US and a month later in Europe. Not long now, then!