Logitech Lift review
Productivity-focused ergonomics try a different angle, deliver impressive results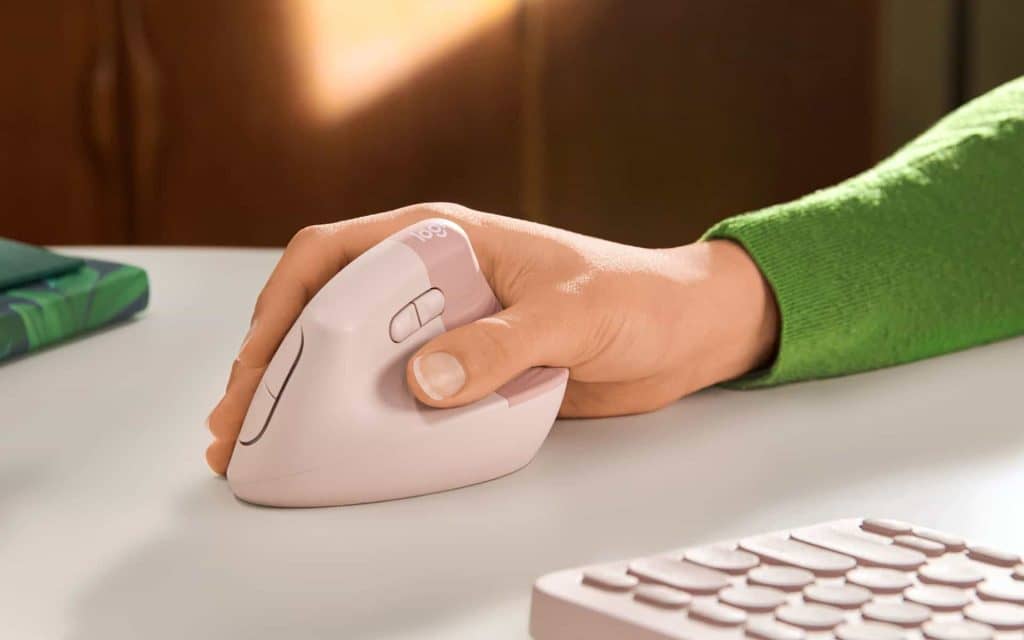 The humble mouse – the pointing device most of us depend on to be productive while using computers every day – has greatly evolved during the last decade or so: its basic shape has now adjusted to our hands (instead of the other way around), its buttons are much easier to reach and use in different ways, while its weight and durability may vary depending on different requirements and use cases.
There are a lot of people still, though, that work way too many hours every day with a mouse in hand, so they demand the absolute best in ergonomics and comfort: graphics artists, designers, architects, video editors, digital musicians… the list is long. To those people Logitech is now proposing an alternative pointing device to the classic mouse, which may very well serve them better: it's called Lift and it is, in a word, amazing.
Turn your mouse on its side, feel the difference
The easiest way to understand why Lift promises to be more comfortable than a regular mouse is this: let your hands fall to your sides. Or let them rest at the edge of a table without holding anything. You'll notice that the most natural way for your wrists to be angled is in parallel to your body, not turned 90 degrees inward (as they have to turn in order to use any mouse). Logitech noticed too — in fact, it did about three years ago, hence the MX Vertical, the company's first pointing device to follow that approach — so it designed a mouse that keeps its user's wrist upright instead of turned: the Lift looks like a mouse whose buttons and wheel are moved to its side, while its sensor is kept at the bottom.

There had already been examples of "vertical mice" in the past, but Logitech's experience made sure that Lift's design is beautiful and modern without taking away anything from its ergonomics and functionality. It may seem like a somewhat strange form for a mouse to take at first, but just by wrapping one's hand around it it's clear that it makes a lot of sense even before getting to use it for long periods of time: the wrist feels more loose and relaxed while the upper part of the user's forearms is not as tense. The user's thumb also "rests" in the device's inward cavity more cozily than it does in the same curve of a best-in-class mouse such as Logitech's own MX Master 3. It's just more comfortable overall, which is definitely felt if one uses the Lift for a few days straight and then goes back to a classic mouse.
Lift's differences between that and the equally amazing (but more expensive) MX Vertical come down to three things: size, weight and battery. The MX Vertical is built for rather large hands while Lift works better in medium and small hands (which is probably why the former also comes in black only while the latter comes in three different colors). Lift also weighs less because it's powered by an AA battery (the MX Vertical has a built-in rechargeable battery instead). Logitech claims that this single AA battery can last up to two years (!) because of the smart software controlling the Lift, but even half that is obviously more than OK.
There's also something Lift offers that the MX Vertical doesn't: a version for left-handed consumers, who more often than not are neglected by PC peripheral manufacturers. Nice!
All the expected extras plus a few more
So, besides being impressively comfortable to use, how does Logitech Lift fare in the context of long-hour, everyday use as well as a computer peripheral in general? Splendidly. It's very easy to set up, it is fully configurable via the Logi Options Plus software — so users can assign any command to any button they choose — and totally silent in operation (which is a good thing unless one is actually… fond of the clickety-click sound of mouse buttons?).

Just like Logitech's other top-drawer products in this category, it can be paired with up to three different devices at once and switch between them with a simple button press (even with four if its owner uses the accompanying Logi Bolt USB receiver alongside Bluetooth). For people multitasking with more than one computer at any given time — even based on different OSes e.g. macOS and Windows simultaneously — there's also that ingenious Logitech Flow software: this lets users share text, images and files from one computer to another via a secure direct connection the program itself creates. How handy can that be? Very!
So isn't there room for a single complaint regarding the Logitech Lift? Well, that's just it: no, not really. It may be that some people would like this pointing device to have a bit more heft to it, as it sometimes seems almost too light to slide across the desk or on Logitech's very nice Studio Desk Mat (which yours truly tested alongside the Lift and found very much to his liking). Some others might have preferred that Lift used a rechargeable battery like MX Vertical for purely environmental reasons.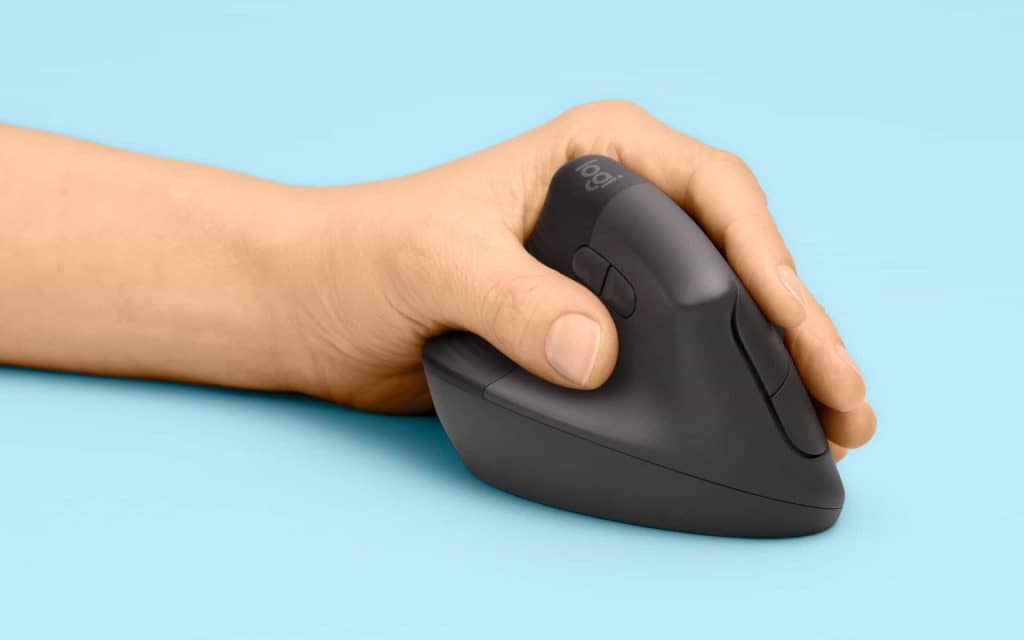 But for what it sets out to accomplish — to be a professional, precise pointing device that makes everyday work easier by being decidedly more comfortable to use — Lift really is perfect. People with large hands might still want to go with the MX Vertical, but everyone else working with a computer mouse for long stretches of time should definitely give Lift a look: it's not really asking for a premium over a high-quality traditional mouse ($69.99/€79.99), but its superior ergonomics make it a better choice for that particular group of consumers. Time to leave "claw hands" behind? Might as well!