Sony Bravia X90K review
Not the perfect TV but, for its intended target group, something really close to it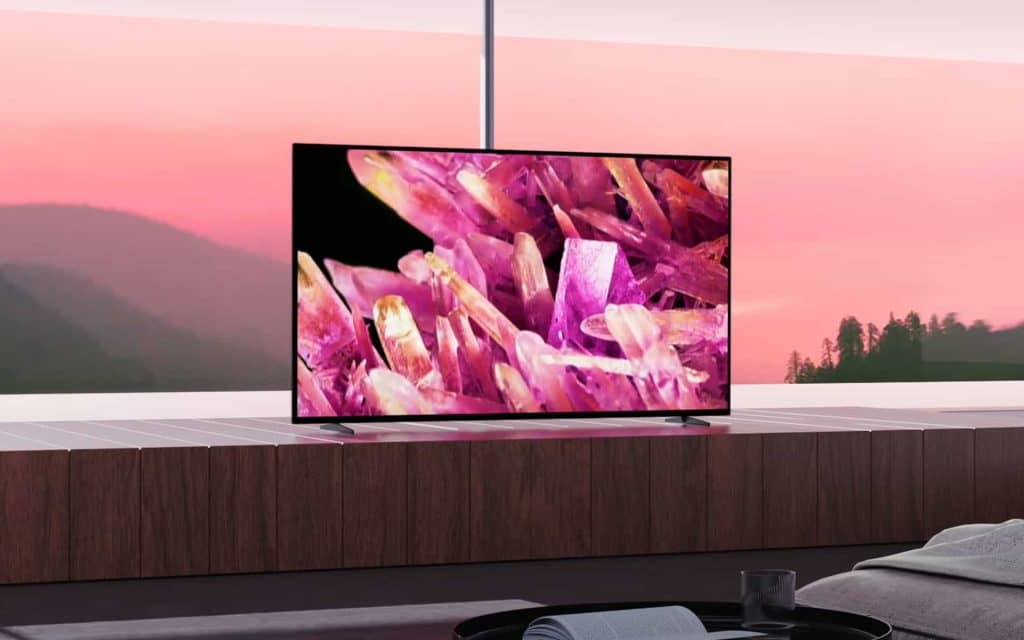 It's fair to say that Sony's Bravia X90/900 series of TVs have had a wild ride since 2015: being among the most popular models the Japanese company releases every year, these midrange sets always strive to offer great value — by being reasonably priced and quite capable overall — but have hit remarkable highs and embarrassing lows. The X900E of 2017 and X900F of 2018, for instance, are still considered to be amazing TVs by any standards, while the XG90 of 2019 (no double 00s anymore) was "just OK" in terms of picture quality and the XH90 of 2020 was caught in the whole HDMI 2.1 mess that angered a number of Sony fans.
Last year's X90J was much better overall, largely redeeming the Japanese manufacturer, so yours truly received the new, 2022 X90K for review with great interest: is this the set that puts Sony back on track when it comes to great midrange TVs?
Design, sound, ports: not special but perfectly adequate
The best of Sony's midrange TVs have always been spartan but elegant — and that is also the case with the X90K: there's not a "signature" feature that makes it stand out, yes, but its clean lines, relatively thin bezels and minimalistic design overall make for a TV that will look good in any living room. Despite its using a lot of plastic the X90K's built quality is high and its sturdy frame is supported by nicely-designed metal feet that offer two options: getting the set as close to a surface as possible or uplifting it enough for a soundbar to comfortably sit underneath it.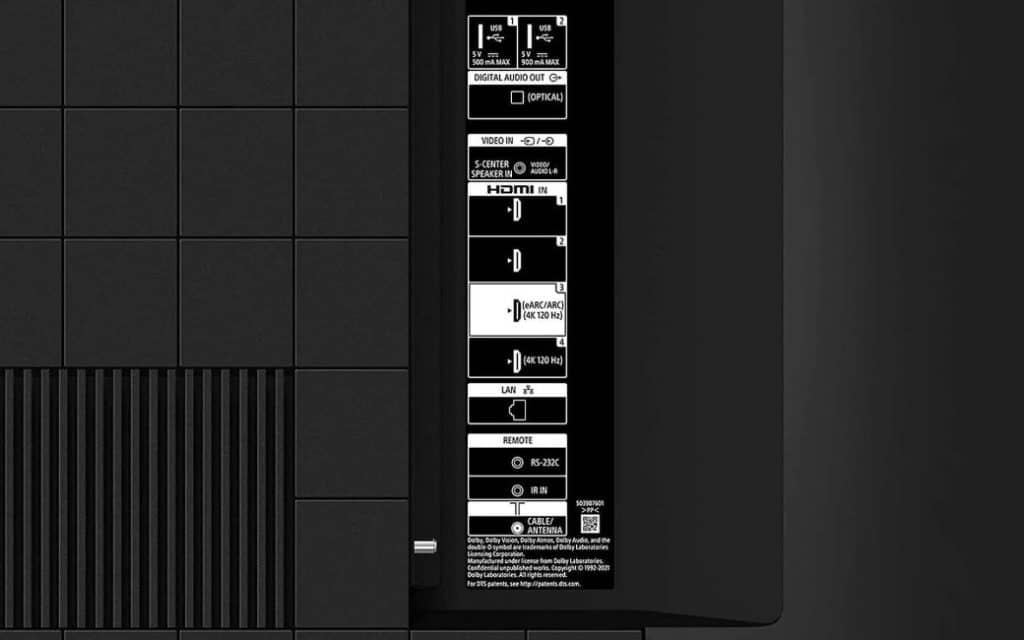 Speaking of soundbars, let's get this out of the way: the sound offered by the X90K it's passable, but only just. So buying a soundbar — Sony's or any other experienced manufacturer's — to go with this TV might not be a bad idea. It's not that dialogue is unintelligible or anything, or that effects are flat, but Sony's Acoustic Multi-Audio tech does not seem to make that much of a difference this year for some reason: there is not enough bass to help effects register in an impressive way, there's distortion at high volume and directionality is rather limited. The soundstage overall is still way better than what standard stereo speakers offer in the case of other midrange TVs, of course, but there's definitely not enough power and dexterity to this sound system to do modern movies or shows — especially those supporting Dolby Atmos or DTS: X — justice.
A look at the back of the X90K paints a similar picture: there's nothing important missing in terms of available ports and expandability… but some consumers will probably ask for more. There's a — yes, still 100 Mbps — Ethernet port for wired connectivity, a couple of USB ports (for multimedia file playback from external storage devices) plus a composite video input (why!) and an optical audio-out port. The X90K offers faster wireless connectivity than wired (Wi-Fi AC) plus Bluetooth 4.2 for a variety of uses. So far, so good.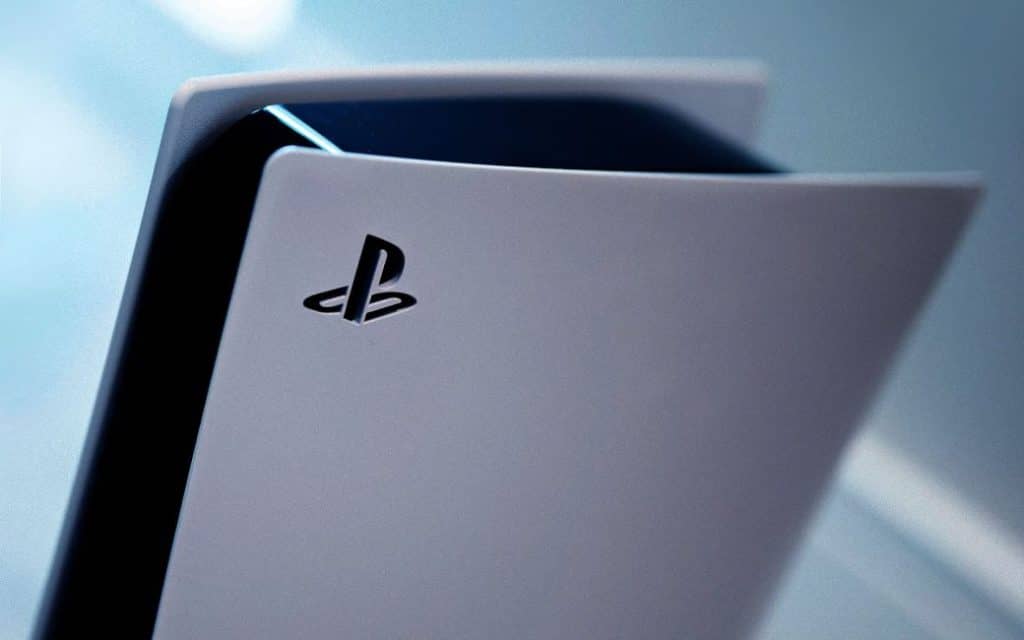 There's only one area of expandability where the X90K leaves room for complaint and that is, predictably, the one having to do with HDMI. There are 4 such ports, as always, but just 2 of those 4 are of the 2.1 variety and, of those two, one happens to be the eARC sound port. Both HDMI 2.1 ports offer every function useful or necessary to PS5/XSX/XSS/hi-end PC gamers, but this implementation also means that consumers will not be able to use a modern soundbar to its fullest plus two such game systems, all at the same time.
People who do not plan to use the X90K with more than one HDMI 2.1 gaming device will obviously not be affected by this arrangement. Others may choose a soundbar equipped with HDMI 2.1 inputs (or an HDMI 2.1-equipped receiver) to get around this limitation. But here's hope that Sony addresses this with a different HDMI controlling chip in future Bravia models because, frankly, this particular weakness has been troubling gamers interested in the company's TVs for long enough. It's time to address it and move on.
Picture quality: as good as a midranger can deliver
One might argue that, for mainstream TV models such as the X90K, picture quality is not the most important or decisive factor in the eyes of most consumers looking for a great all-around TV — but this is a Sony set, which comes at a premium compared to other mid-rangers, and the company does take pride in its long tradition and success in the area of picture processing. So how does the X90K fare? Surprisingly well, actually, although it does not punch above its weight like some of its predecessors did in the past.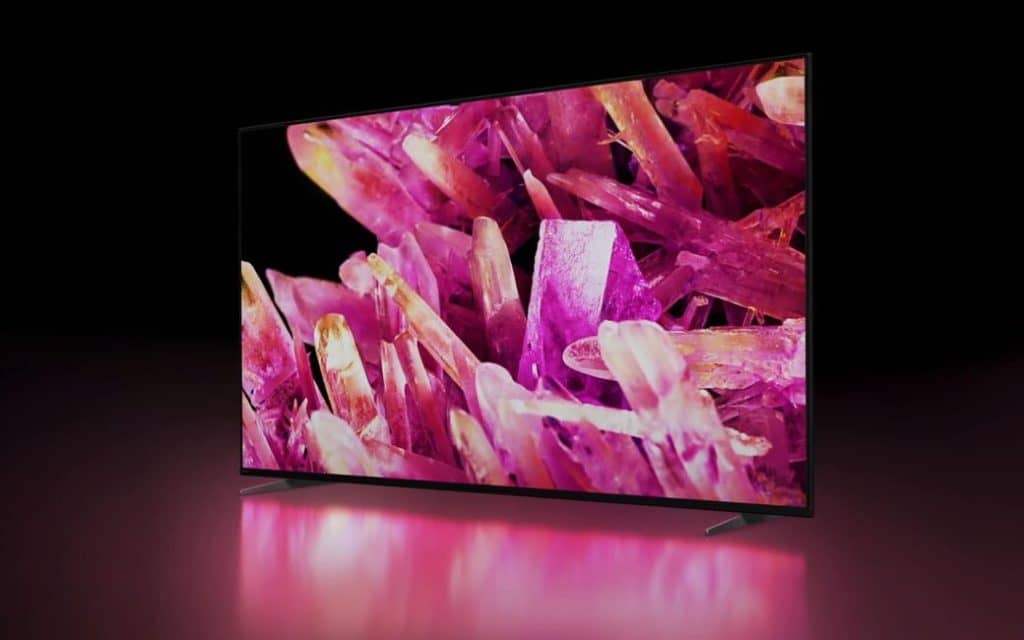 Let us address the elephant in the room first: yes, this is an LED/LCD TV featuring full-array local dimming. No, the number of local dimming zones — around 60 in the 65-inch model on review here — are not nearly enough for best-in-class light control or anything like that (there is a reason why all the best televisions in that respect cost more than three or four times as much). Yes, blooming and haloing around bright objects on dark backgrounds is more than evident during testing, especially with notoriously difficult patterns and content. No, it is nowhere near as evident or problematic in real-world content — be it shows, movies, sports or video games — but keen or experienced viewers are not going to miss it.
Question is, though: how many of those discerning, demanding viewers will be considering this particular Sony model and not a more expensive one, actually? Because everyone else is going to be more than happy with an X90K: this is a delightfully bright television — in both SDR and HDR material — that's fairly accurate in terms of color fidelity in the most common picture modes, offers high contrast and decent blacks. Motion is excellent, while upscaling low-resolution and/or low-bitrate content to 4K is amazingly effective, resulting in a clean, pleasing image. No midrange LED/LCD TV has the right to look as good as the X90K does with so few dimming zones in everyday viewing and mixed use. It's as simple as that.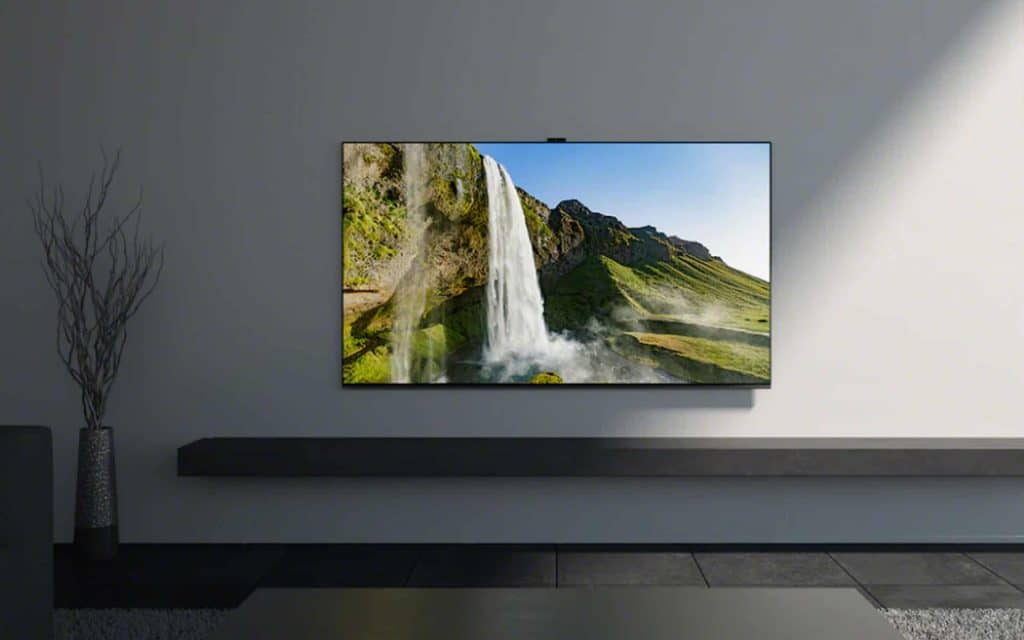 It's a testament to Sony's legendary picture processing, of course, which the X90K carries out based on the company's Cognitive Processor XR. This is a clear competitive advantage over the competition and well worth the price difference between the X90K and other capable mid-range TV models of 2022. What the XR processor cannot do, though, is widen the viewing angles of the panel used by the X90K: this is of the VA variety and, as a result, image quality degrades as viewers sit further from the "sweet spot" right in front of the TV. The X90K does a better job at handling reflections, especially in bright environments, although it's better not to have strong light sources hitting directly at the screen in dark ones.
Gaming, operating system, apps, extras: no complaints
Last year's X90J left something to be desired when it comes to gaming use, so it's great to see that the X90K is a far better TV in that regard. For starters, all important functions are present from day one, such as Variable Refresh Rate (nVidia G-Sync is also supported), Automatic Low Latency Mode and 4K/120Hz at full resolution. Latency is not best-in-class (that honor belongs to OLED TVs) but it is very, very low at around 18ms at 4K/60Hz and 10ms at 4K/120Hz. A couple of days before this review wrapped up also Sony offered a firmware update that allows for proper use of X90K's full-array local dimming with VRR enabled (not a given in the LED/LCD category) so picture quality in games, which was already quite good, became even better without sacrificing buttery smooth motion.


The X90K is based on the same operating system its predecessor (as well as other upper-class 2022 Sony TVs) was built around: the new Google TV, which is practically Android TV 10 with a refreshed user interface on top and a number of useful functions to go along with it. This runs beautifully on the X90K. It's fast, it's responsive, it's high-resolution and customizable enough: just a pleasant TV OS to interact with daily (even if one has to put up with some ads… which is sadly true for all television operating systems nowadays). Android TV also happens to offer the widest possible selection of apps, so not only are all the basics covered but a number of niche services and extended functionality are supported far better here than on other TV OS platforms.
The new remote control coming with the X90K deserves mentioning: it is smaller, lighter and certainly preferable to the Sony remotes of old, ditching the excessive number of buttons nobody is using nowadays anyway, offering direct access to streaming services as well as voice control instead. Speaking of voice control or control in general, the X90K once again offers not just Google Assistant and Chromecast compatibility (those come built-in with Google TV obviously) but Amazon Alexa and Apple AirPlay/Homekit too. Yours truly has now tested all of the above and they work as advertised. The X90K also supports Sony's new Webcam accessory, which may be worth looking into when the company offers the necessary firmware update that will unlock all of its functionality (yours truly will be sure to check it out then).
The verdict: the X90K gets it right for its intended target group
Back to the original question, then: does the X90K put Sony back on track when it comes to great mid-range TVs? In a word, yes. It's not perfect — no TV is, even the most expensive ones available — but its advantages clearly outweigh its disadvantages. It's a good-looking, well-built, fast-in-operation TV set that offers everything that's expected of it and plenty of extras. It's very bright, so it will work with no issues in any environment, and Sony's superior image processing means that in mixed use — be it TV programming, streaming of shows and movies, sports watching and gaming — it will perform in a consistent, reliable way. It's a good choice for mainstream consumers because Sony saw to that.



The only real problem the X90K faces right now in the eyes of people looking to save some money is this: at its current recommended retail price one may be able to find some quality, heavily discounted 2021 TV sets that cost about the same while offering higher picture quality. It's the same problem all 2022 TV models promoted by all manufacturers face around this time every year, of course, but midrange TVs are particularly affected by this trend because those heavy discounts occasionally bring some amazing hi-end last-year models dangerously close to 2022 ones in terms of cost.
But, in all honesty, bargain-hunting and spec-comparing is something that mainstream consumers (the obviously intended target group of the X90K) do not often concern themselves with when it comes to buying a new TV. They just need a quality set at a price they can afford and this balanced Sony model will meet their expectations, making the X90K an easy recommendation. Which, for them, it's kind of the point, no?
SONY BRAVIA XR X90K SCORECARD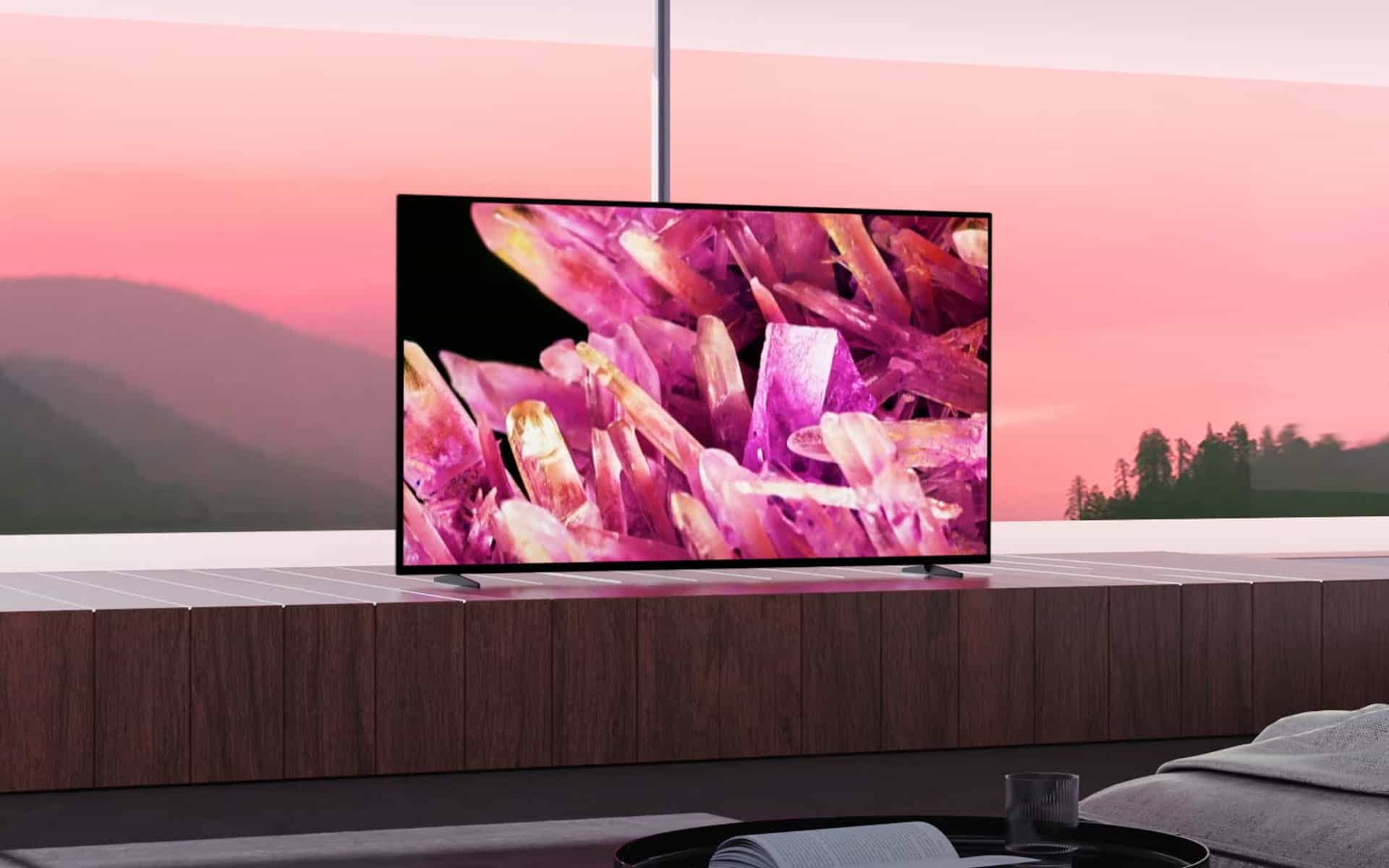 TO THE POINT
The X90K is perfectly fine for general use and it will serve mainstream consumers well, provided they do not have very high expectations in terms of picture quality. If they do, they should be looking at more capable (and costly) sets.

| | |
| --- | --- |
| | Spartan yet elegant design |
| | Good enough, but not exceptional, picture quality |
| | |
| | Quite bright and fairly color accurate |
| | |
| | |
| | |
| | Extensive smart functionality |
| | |
| | |
| --- | --- |
| | Low number of local dimming zones… |
| | …so clouding, blooming or haloing issues in challenging material |
| | …and blacks that could be much better |
| | |
| | |
| | Certain gaming features missing |