Sony tries the "Perfect for PS5" pitch again with the Bravia XR TV range
New game-centric functions to be offered via software updates by the end of the year

Sony does deserve some credit for its courage if nothing else. After the rather embarrassing way its last TV-promoting "made for the PS5" campaign fell through in 2020 — the Bravia XH90 and the Bravia ZH8 were nowhere near as good as they should have been when the PlayStation5 launched in November and still aren't — the company is now trying the same approach with its Bravia XR models. It was inevitable: Sony Electronics and Sony Interactive Entertainment under the same roof should have been making magic happen for consumers — a Bravia/PlayStation collaboration makes perfect sense from a marketing standpoint too — but the Japanese giant has been facing difficulty delivering a solid offering. Will Sony pull this off this time around?
The company certainly sees to think so: it announced that all of its 2021 Bravia XR product lines — the Z9J, the A90J, the X95J, the A80J and the X90J, starting from the most expensive to the most affordable one — will be getting new functions important to gamers, making these specific TV sets "Perfect for PlayStation5". The first one is called Auto HDR Tone Mapping: the PS5 recognizes, during its initial setup, the specific Bravia model it's connected to and does a kind of TV-specific HDR calibration so that games with HDR support are displayed at their best that Bravia model can achieve.



The second one, Auto Genre Picture Mode, is simpler but quite handy too: the Bravia XR TVs themselves recognize whether a PS5 is either playing a movie (from a UHD BD disc or through streaming services) or running a video game. These TVs then switch to the Standard picture mode in the first case (why not Cinema?) or to the Game picture mode in the second (so as to minimize input lag). Both functions seem to be Sony-specific, meaning that e.g. an Xbox Series S|X console might not work with a Bravia XR TV in the same way. For these functions to be offered as described, both the PS5 and the Bravia XR lines of Sony TVs will be getting software updates "by the end of 2021".
Do these functions ring any bells? Well, of course they do. Auto HDR Tone Mapping is basically what other televisions call HGIG Mode (based on the specs of the HDR Gaming Interest Group of which Sony is a member), while Auto Genre Picture Mode is basically what other manufacturers and the official HDMI 2.1 specs call ALLM (the automatic switching to a TV's Game Mode for the lowest possible input latency). It's never been clear why Sony thinks that if it gives standard market terms a unique name for its own products they somehow become special, yet here we are.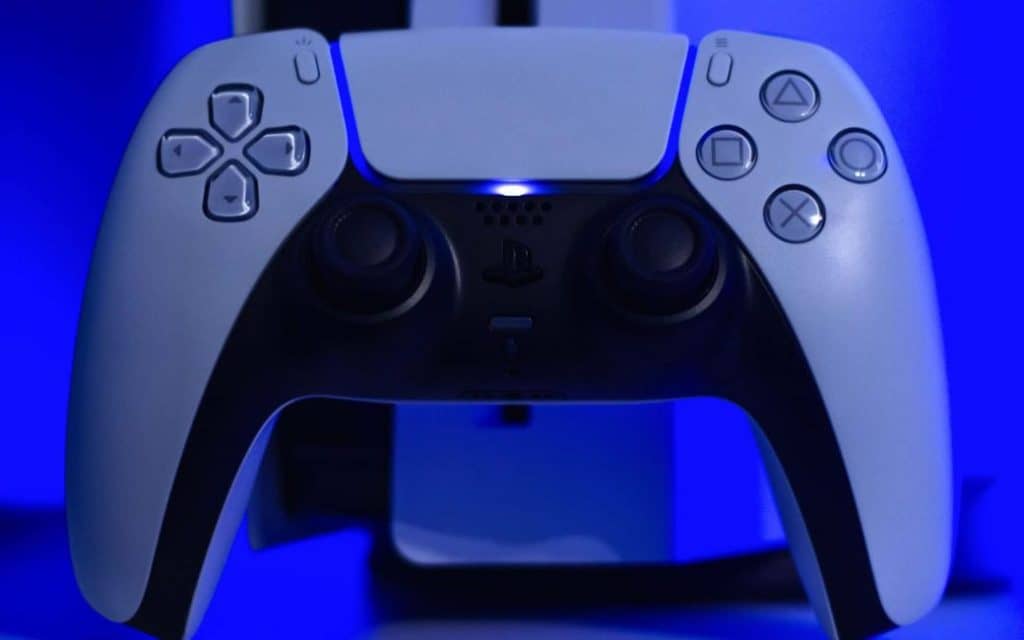 The elephant in the room, of course, is none other than VRR (Variable Refresh Rate) which is not mentioned anywhere in Sony's announcement. This is arguably a function that is more important to many more gamers than either Auto HDR Tone Mapping or Auto Genre Picture Mode, as it directly affects gameplay. Funny thing is that the Japanese giant is actually 100% truthful in its "Perfect for PlayStation5" claim since, well, the PS5 does not offer yet VRR either. Interestingly, since Sony has already promised to bring VRR to the Bravia XR ranges before the year is out, in order to be able to keep making that "Perfect for PS5" claim it will have to bring VRR to the new PlayStation in the same timeframe, no?
In the same announcement, Sony also reminded everyone of the Bravia XR models' support for 4K/120 Hz gaming (although there are still only a handful of PS5 games that actually offer that), as well as those models' low input lag while operating at 4K/120 Hz (8.5ms on the 4K models and 6ms on the 8K one — in 60 Hz both numbers are doubled). In order to further boost interest in this Bravia XR "Perfect for PlayStation5" marketing push Sony offers a €100/£100 voucher to be redeemed in the PlayStation Store by anyone buying a model of those five TV lines between October 7th and November 30th. Is that a Black Friday looming on the horizon?
Update: Right after this story went live Sony confirmed to FlatpanelsHD that the Auto HDR Tone Mapping and Auto Genre Picture Mode functions are also coming to the 2020 Bravia XH90/X900H as well as two 2021 more affordable LED/LCD models, the X80J and the X85J. Not bad, not bad at all!