The PS5 is getting VRR at long last
Smooth framerates in almost any game with the right television, hands-on impressions

It's been a bumpy ride to be sure — what with Sony's troubles regarding HDMI 2.1 in general — but PlayStation5 owners finally get to enjoy an invaluable function with their games: variable refresh rate (VRR) has been offered by the Xbox Series S/X since their launch but it's now being added to the PS5's arsenal through a system update. Curiously enough, the system update itself is already out (it was the one out on April 14th), but Sony probably chose to announce it for this week in order to give developers a bit more time to support the feature in their games.
The variable refresh rate function synchronizes the number of frames per second a video game produces with the refresh rate of the screen it is displayed on. When those two are not "in sync" motion can be unpleasantly stuttering, also affecting control precision — so when a game's frame rate greatly fluctuates, unless VRR steps in, player interaction leaves a lot to be desired. VRR needs to be supported by a home entertainment system or a PC on a hardware level, meaning that it has to be handled by a graphics subsystem or a graphics card, while the television connected to either should also support that function (as well as sport an HDMI 2.1 port). Both the PS5 and the Xbox Series S/X use the HDMI VRR spec, while PCs can use either HDMI for VRR or DisplayPort for other adaptive technologies (such as G-Sync or FreeSync) to achieve the same thing.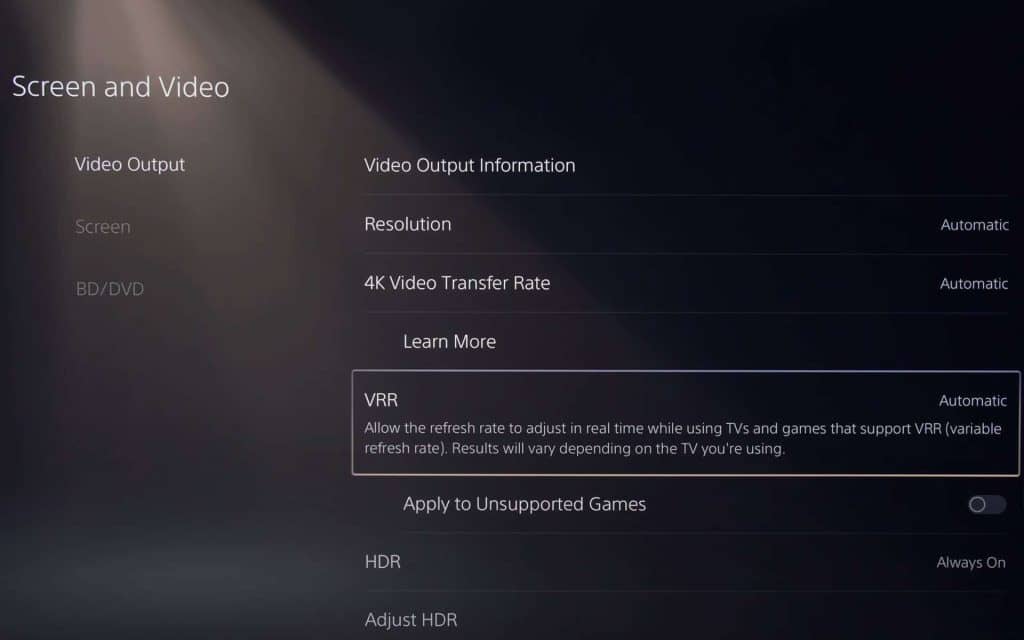 Sony has confirmed that the following titles are fully compatible with the new VRR function: Astro's Playroom, Call of Duty: Vanguard, Call of Duty: Black Ops Cold War, Deathloop, Destiny 2, Devil May Cry 5 Special Edition, DIRT 5, Godfall, Marvel's Spider-Man Remastered, Marvel's Spider-Man: Miles Morales, Ratchet & Clank: Rift Apart, Resident Evil Village, Tiny Tina's Wonderlands, Tom Clancy's Rainbow Six Siege and Tribes of Midgard. Ideally, all developers of PS5 games will revisit their titles and update them to natively support VRR — but even if that does not happen, Sony has added an "Apply to Unsupported Games" switch, which attempts to "force" all PS5 games into making use of VRR. At least a handful of titles (such as Fortnite or Cyberpunk 2077 or Elden Ring) are confirmed to work that way, but proper updating of all PS5 games at some point would obviously work best.
Yours truly tested the new VRR function of the PS5 with two different televisions, a Sony A90J OLED (recently updated to support VRR) and an LG CX OLED (sporting the latest firmware). The latter TV offers a refresh rate real-time counter, so VRR was confirmed to work as promised, and the results were simply amazing in games such as Marvel's Spider-Man Remastered, Astro's Playroom, Marvel's Spider-Man: Miles Morales, Ratchet & Clank: Rift Apart and DIRT 5. In all titles motion was buttery-smooth, especially in those that support 120 Hz, offering a decidedly more immediate, enjoyable experience. This is obviously old news to PC gamers (even to XSS/XSX gamers), but PlayStation5 gamers owning a modern HDMI 2.1 TV will fall in love with their favorite games all over again with the VRR function enabled.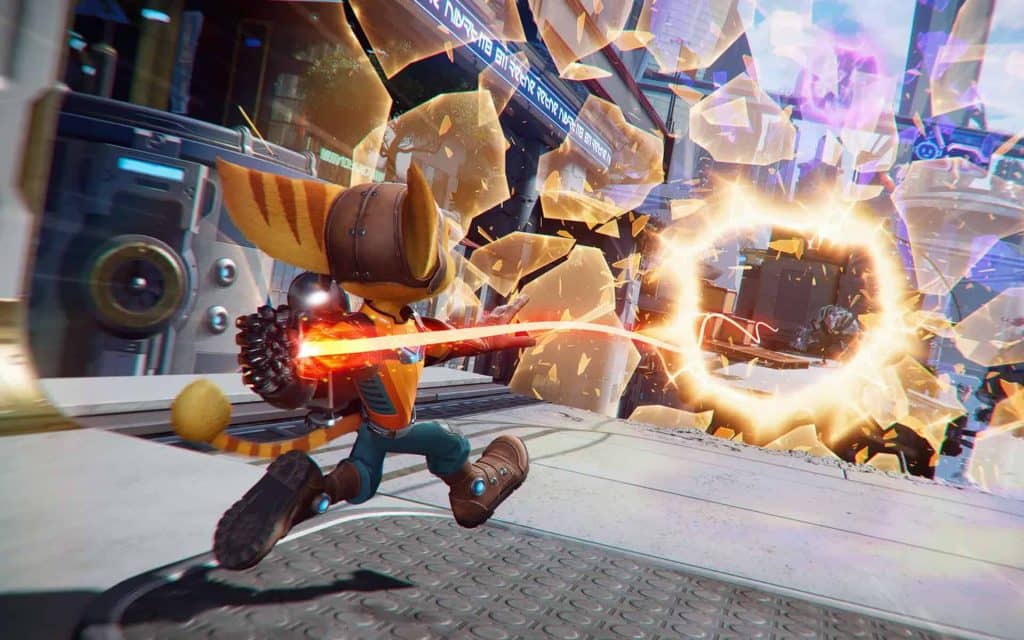 Something worth noting: the PS5 supports VRR at 4K within the 48Hz-120Hz refresh rate range. This means that if a game's frame rate drops below 48 FPS very often, it will not make the most of the new function. Something else worth noting: if a PS5 game is developed around a "locked" frame rate — if it strives to always display e.g. 30 or 60 FPS — then VRR will not work as intended. A game's frame rate needs to be unlocked for any adaptive frame rate technology to work, which is why an official update for every PS5 game by its original developer would be most welcome at any point.
With VRR finally added to the capabilities of the PlayStation5, there is not much of real importance left in that initial list of PS5 complaints yours truly published over a year ago. External storage was offered early on, the internal NVME SSD slot has been unlocked, official Sony detachable PS5 covers are now available and VRR is implemented in a satisfactory manner. Would we still like to see features such as Dolby Vision support, a Quick Resume-like function, a proper media player app or 8K support? Sure we would. But everything that the PS5 needed to offer in order to feel complete, it now does. It will be interesting to see what else Sony has in store for its home entertainment system in terms of added functionality for the rest of 2022. Who knows? Maybe there are a few surprises lying ahead!