Apple operating systems 2023: the ballad of sensible updates
The company gives consumers less than what they hoped for, but more than what they expected – is this really enough, though?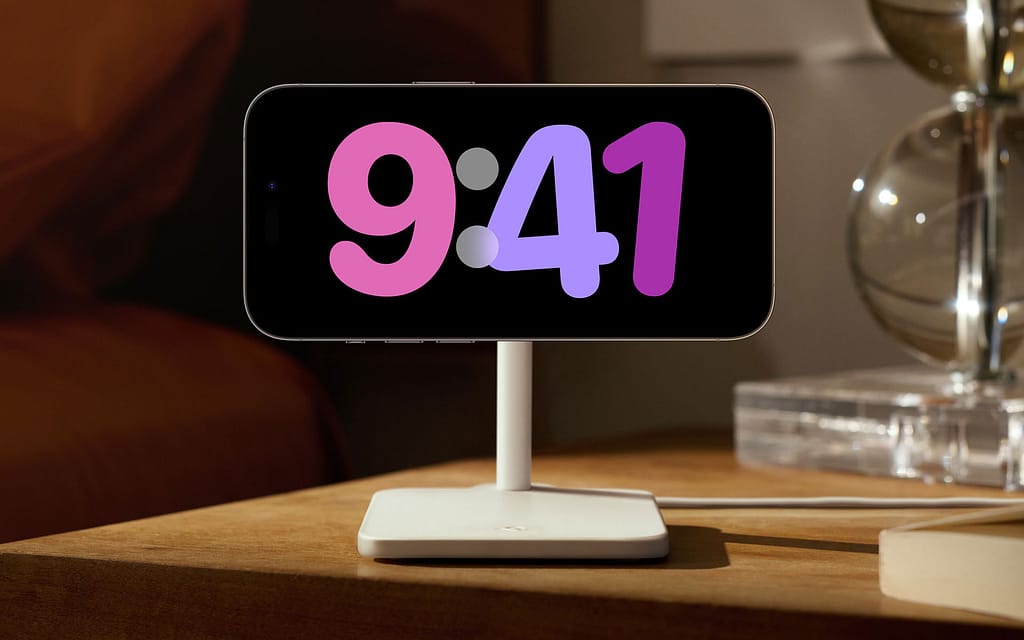 The unveiling of Apple Vision Pro was the star of the show during its WWDC 2023 public event, there's no denying that, but what's of more interest to hundreds of millions of people is this: what will the next operating systems for their iPhones, iPads, Macs and other devices bring to the table when they are offered to them by October? Apple had deliberately tried to keep expectations in check for all of 2023, so – based on various information leaks or "leaks" – most of us expected little from iOS 17, iPadOS 17, macOS 14 and tvOS 17. The only Apple operating system people expected to be seriously upgraded this time around was watchOS – and they were not wrong – but for everything else no major features or new functionality were discussed on various sites or forums ahead of WWDC.
Someone at Cupertino seems to have realized the value of overdelivering, though, because what we'll be getting from these upgrades come fall ended up being more interesting than we were led to believe they'd be. Let's break it all down and then… talk about it.
New features of practical value for iOS, repurposed ones for iPadOS
The most notable difference between iOS 17 and iPad OS 17: Apple's smartphones get new stuff that's more useful in everyday use than what the tablets get (in the same context). Users of iOS 17 will be getting, for instance, features like Live Voicemail (real-time transcription of someone leaving a voicemail), Facetime audio and video messages (so obvious… yet not all that common in messaging apps), one-tap Check-in and enhanced search in Messages, AirDrop and NameDrop functions for easy wireless sharing of files and personal information respectively, Standby information display functionality (while an iPhone is charging horizontally), even improved autocorrection and dictation. These will be extensively used by many, many iPhone owners, adding real value to iOS 17. Everybody does new stickers and emojis at this point.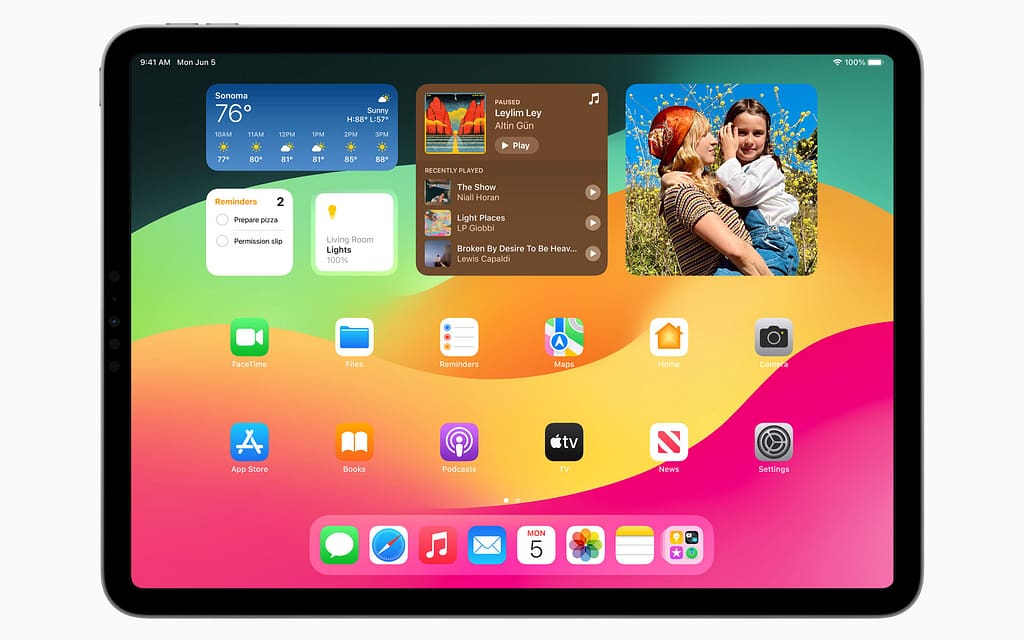 In stark contrast, iPad owners have a lot less impressive stuff to look forward to. Some of it has been a long time coming, to be honest, so there's that at least: consumers can now customize the lockscreen of iPad OS 17 like they can do on iOS 16/17, for instance, or add widgets to an iPad's homescreen in a more effective and interactive way than before. Messages and Facetime get the same upgrades they do on the iPhone, Stage Manager and Freeform are improved while Notes can handle PDF files much more flexibly. These are all welcome additions, to be sure, but nothing to be really excited about.
Truth be told, the iPadOS still has a long way to go before it can (a) be used by professionals as a true, viable alternative to a desktop OS and (b) differentiate itself from iOS as a tablet OS should be able to do when compared to a smartphone OS. If nothing else, Apple seems to be going the other way right now by virtually aligning the two operating systems in terms of functionality. This might be great for the company's ecosystem – that is, for keeping consumers owning two or more of its products locked in through convenience – but it's not so great for iPad users who would like to see the company building these devices help them do more of the stuff they'd be better at than iPhones.
Widgets for macOS, Facetime for tvOS, everything for watchOS
One can tell that Apple did not try all that hard with macOS 14 Sonoma when Craig Federighi chooses to talk about its screensavers first (!) of all things. Interactive desktop widgets are more useful but hardly noteworthy in 2023 terms, a few new video conferencing features are impressive but focused on specific types of macOS users, while pointing out that Safari is improved in several ways is something of a given for a new macOS version. What may prove to be more important for many Mac owners – especially in the long run – is Apple's effort to help game developers port more PC titles to macOS by providing a Metal-compatible toolkit and even a semi-capable emulator to its platform.



It's fair to say that watchOS got the biggest upgrade this time around. Not only did Apple redesign its graphical user interface, but developed a new way of interacting with such a small screen: it's called Smart Stack and works like an intelligent Rolodex of information cards that consumers can go through quickly and select effortlessly. There's more information available "at a glance" than ever before, actually, as Apple has redesigned its apps to take advantage of the whole screen, giving the same option to app developers too. Widgets can now include groups of complications while the Control Center is more easily accessible than ever before. A wide array of exercise- and health-related functions is also improved significantly. Since every Apple Watch based on watchOS 9 right now is upgradeable to watchOS 10, it's easily one of the most important updates ever for these devices.
The operating system running on Apple TV devices – arguably the most capable media players around – might seem like it doesn't really need any major updates to its core functionality, but Apple still found a way to extend its value for consumers: video conferencing. Yes, come fall Apple TV owners will be able to do Facetime calls on the TV screen using an iPhone or iPad as an external camera/microphone combo. It even supports Center Stage and group calling plus, amazingly enough, third-party services such as Zoom or Webex will be able to leverage the same setup for conferencing through their apps.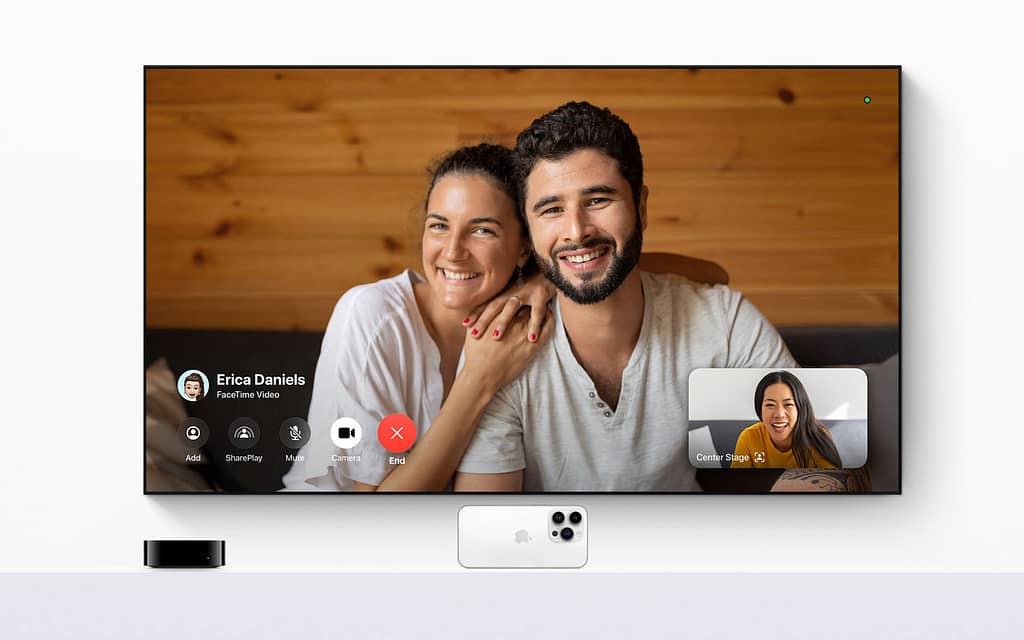 In addition to these, Control Center has been redesigned to work much better with multiple user profiles and provide immediate access to settings or smart home features. Apple will also allow VPN apps developed for the Apple TV onto its app store, which is definitely going to please consumers relying a lot on streaming services for their entertainment.
Another year of dull Apple software updates is not to anyone's best interest
Taking the above into account, one can easily see that Apple knows exactly where we all stand regarding the latest operating systems built for the company's devices. Literally billions of people depend on that software every day, so Apple is not keen on introducing truly revolutionary new features and changing too many things that might break the user experience it has long perfected. So every year it takes a careful look at a running list of stuff it can add to iOS, iPadOS, macOS etc. and decides exactly how many of those it needs to implement in order to make these upgrades newsworthy. Not one feature less, not one feature more. It's that simple and, by now, that clear.



The problem with this approach is this: it's perfectly serviceable for what people want right now, but it's also detrimental to all those operating systems long-term on a product level. Adding just a handful of noteworthy features or bells and whistles (even consumer-requested ones) from one version of iOS, iPadOS and macOS to the next, slowly but surely leads to this software start feeling dated, samey, kind of stale in use (one might say it already does in some respects). Consumers need Apple's operating systems to be dependable above all, yes – we all hope that these new versions will cause no problems this time around – but they also like to feel surprised and delighted by their devices once in a while. They spend a significant amount of time using them every day, after all.
Apple will just have to innovate at some point and make a number of bold changes to its popular operating systems in order to make them feel kind of fresh for a change. It could be a set of groundbreaking new functions, a new graphical user interface or a new way of doing everyday things, for instance. But the company seems extremely reluctant to do so. The fact that many thought of the Dynamic Island as a possible new way of doing things and yet Apple did not mention it once during its WWDC 2023 public presentation, is telling.

Here's hope that these new operating systems are delivered to consumers at the highest possible level of quality come fall and that, after their release, Apple takes a long, hard look at these products as a whole. The company did a good job of transitioning all of its devices to Apple silicon over the last few years, pushing its hardware to new levels in the process. In 2024 it's time to do the same for its software.