Seven 2021 TVs Still Worth Getting in 2022
Want to get a high-quality television for much less than usual? These are the best options.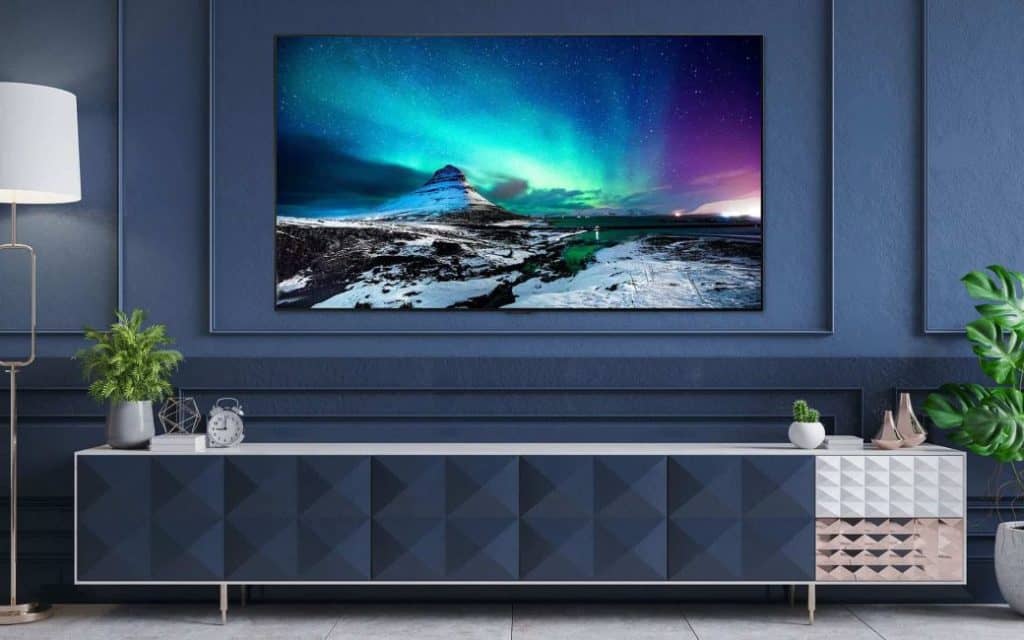 OK. So… this happened. Because of this story published a few days ago about the clash between the various upcoming OLED TVs of 2022 — as well as with the best OLED TVs of 2021 — yours truly got almost a dozen e-mails from people, all asking for the exact same thing. Namely, since I mentioned a couple of 2021 OLED TVs that totally deserve people's money in 2022, what other 2021 TVs would I consider worth buying this year?
They have a point, of course: it's not just OLED TVs that get deep discounts before their successors arrive. Τop LED/LCD models do too. Certain flagship models of this kind do even more so, in fact, as manufacturers seek to improve the backlighting and image processing of the newer models, rendering their predecessors "obsolete".
So, without further ado: these are seven 2021 televisions — OLED and LED/LCD — that stand out as worthy purchases still, despite the great number of new models coming out in the coming months. Retailers will be selling them at discounted prices as fast as they can so as to make room for those 2022 TV models, so consumers who don't want to miss out on these seven TV sets should go for the one they're interested in sooner rather than later. In no particular order, then, the following are seven 2021 TVs worth buying today.
Sony A90J
Let's get the obvious out of the way first: this is hands-down the best 4K TV of 2021, the best 2021 OLED TV and the most "cinematic" one among its peers. It's so great, in fact, that Sony still promotes this as its flagship "traditional" OLED model for 2022 even if it will be releasing new models of this kind in the coming months. It's still one of the brightest OLED TVs out there — at the time of publishing this article in April 2022 — it sports the best image processing system available on a modern TV, it offers the most accurate colors and the smoothest, clearest motion an OLED can offer right now.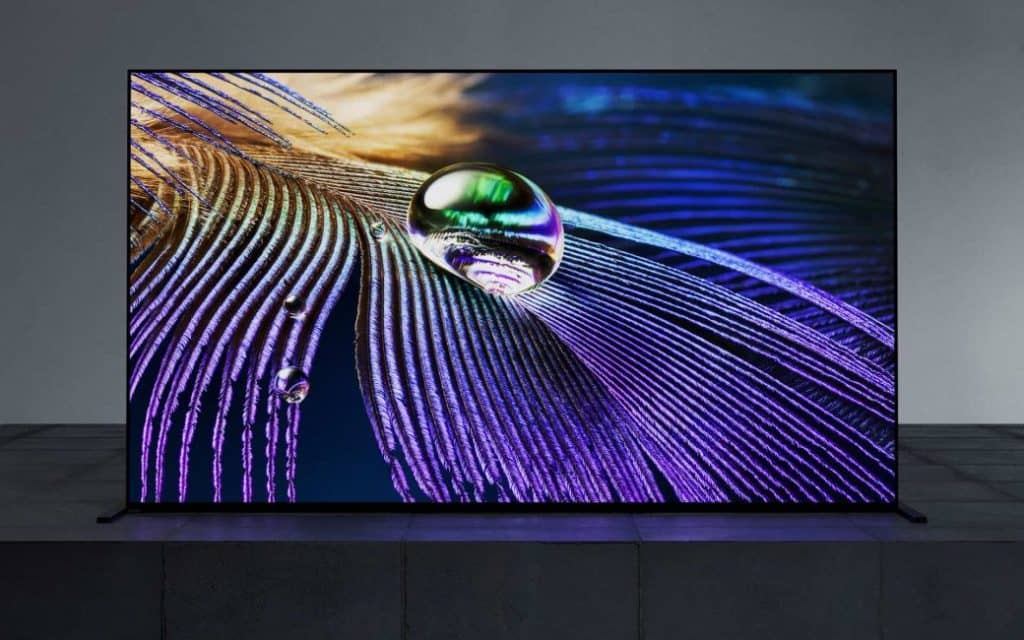 Its built-in sound system is superb, Google TV is snappy, VRR is now supported, Wi-Fi connectivity is fast and reliable. Its only shortcoming is the number of HDMI 2.1 ports: it offers two of those, not four, with one of them being the eARC port — effectively keeping gamers from connecting a PS5, an Xbox Series X and a soundbar on it all at once. Other than that, this is a truly outstanding TV (full review here).
Samsung QN900A
So what about people who intend to go 8K and would rather use their TV in all kinds of lighting conditions, not just controlled ones? Those people would do well to choose Samsung's current flagship, the QN900A. It will be replaced by the brand-new QN900B at some point in 2022, but the latter will not offer all that much in terms of higher image quality or extra functions — some improvements are there but they are decidedly incremental — while going for the same spectacular design and quality built-in sound.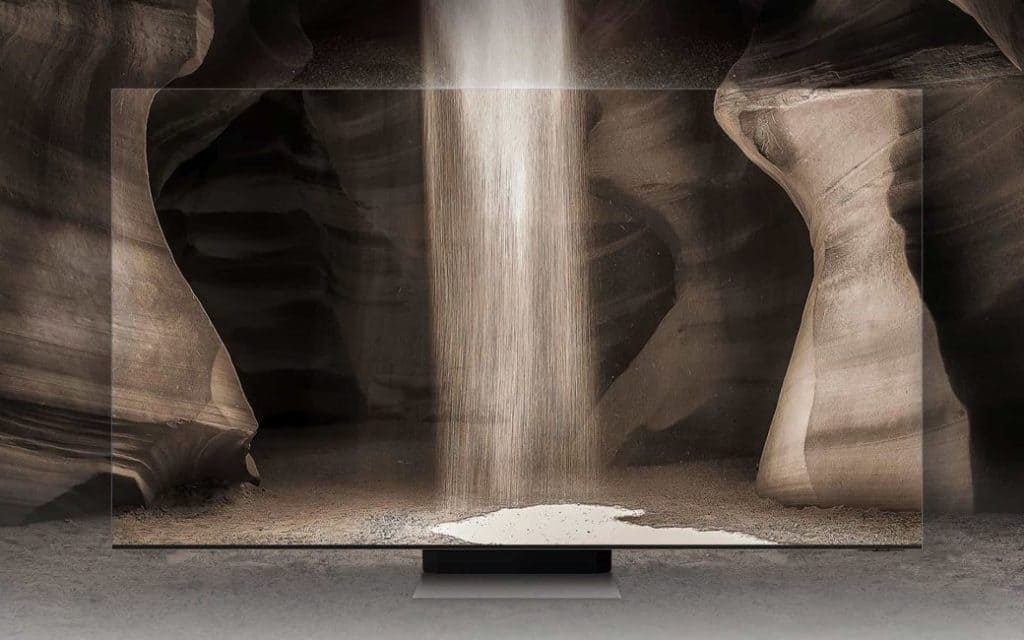 The QN900A comes as close as an LED/LCD TV can get to an OLED TV right now in terms of deep blacks and high contrast, thanks to its MiniLED backlighting and advanced controlling algorithm. It's very well equipped — four HDMI 2.1 ports, plenty of USB ports, fast Wi-Fi connectivity — while its operating system is snappy and its app selection rich enough. It was obviously an expensive TV in 2021 but it's been heavily discounted, especially the 65-inch model — but do keep in mind that, in 8K TVs in particular, it pays off to go for the biggest model one can possibly get (full review here).
LG C1
The most affordable OLED TV worth its asking price — yes, that excludes the A1 and B1 lines — is still a very good option in 2022 for all the right reasons: it is nicely designed, it is well made, it offers plenty of ports — four HDMI 2.1 ones, all full-speed — and its operating system is highly usable, even if ads and general promotional stuff get in the way more than it did in the past. Most importantly: it will get consumers to 90% of the picture quality offered by its much costlier sibling, the G1, in most use cases. It's just the OLED TV model that makes the most sense for anyone looking for that OLED magic.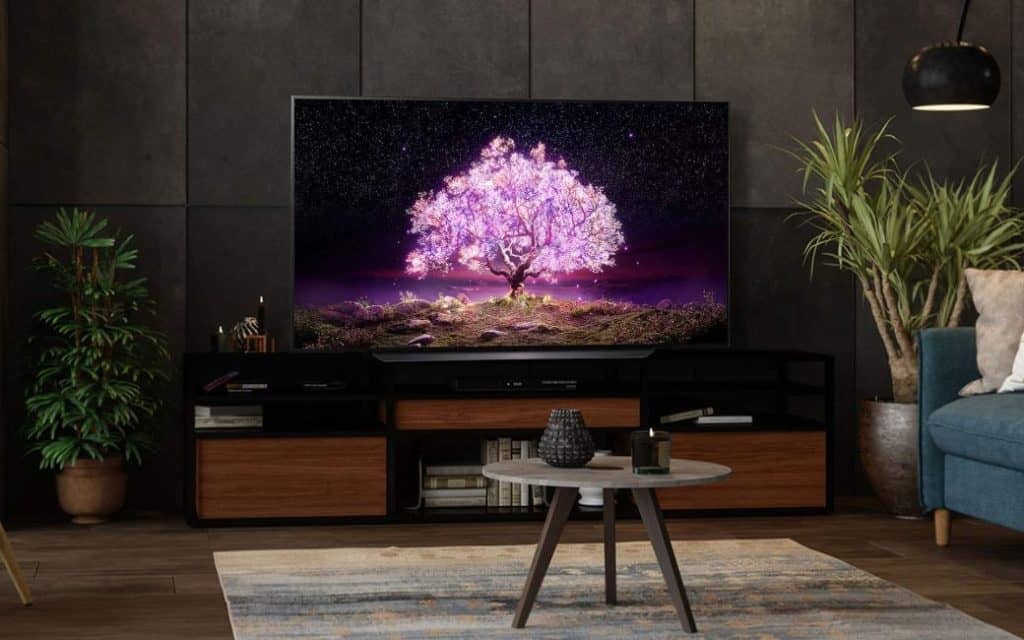 Since its initial release in the second quarter of 2021 the C1 has received a number of updates that didn't change much but solved a few problems discovered by consumers from time to time. It is still the best OLED TV for gaming, offering not just those four HDMI 2.1 ports but the widest support for different standards and technologies PC gamers, PS5 gamers and Xbox gamers can take advantage of. Its built-in sound system is mediocre and, admittedly, it's only an evolutionary step forward from the 2020 CX model (full review here), but it's still the best mainstream choice for an OLED TV today. As with every other TV model, it pays off to make the most of the deep discounts the C1 is getting and buy the largest possible size (up to 77 inches) or the smallest, 48-inch size at the price of a good PC monitor (finally!).
Sony X95J
A significant percentage of consumers looking for a new general-purpose TV will be better served by a quality LED/LCD unit rather than an OLED one, though, which is why Sony's best current 4K set of this kind is also easy to recommend at a discounted price. The X95J's features full-array local dimming that does not feature a high number of zones, but thanks to Sony's consistently superior algorithm it somehow manages to pull off the kind of picture quality extremely few of its peers can match. It can get very bright, so it's capable of working splendidly in all kinds of lighting conditions.



The X95J is built around Google TV, so it offers a fast, responsive and configurable user interface along with the widest selection of apps available. Its built-in sound system is just OK, though, as is its selection of ports: just two HDMI 2.1 ones, the eARC-compatible among them limiting the number of devices that can be used along with a soundbar. The X95J will be handily surpassed in picture quality terms by its new MiniLED-based successor, but it's a superb all-rounder to get at the heavily discounted prices all three models (of 65/75/85 inches) go for these days. Fans of the famous "Sony look" in modern TV picture will enjoy every moment with this set.
Samsung QN90A
While Sony stuck to its tried and true formula of "few local dimming zones plus superior algorithm" for its top LED/LCDs in 2021, Samsung went for MiniLED backlighting and it paid off: the QN90A comes close to the perfect blacks of an OLED because of the high number of dimming zones while maintaining the very high brightness that makes HDR content so enjoyable. Inevitably some blooming around bright objects on black backgrounds occurs but it's minimized and quite rare anyway. Other than that the QN90A handles every kind of content beautifully, delivering the kind of confident, detailed picture Samsung is known for.



The QN90A is the company's flagship 4K model still, so it comes with most of the bells and whistles of its 8K brother: fast Wi-Fi connectivity, responsive user interface (plus a good selection of apps for it) and a wide range of useful extras. It only features one full-speed HDMI 2.1 port, but at least it's not the eARC one, so people can connect a PS5/XSX/PC on the former and a soundbar on the latter simultaneously (the European version offers 4 HDMI 2.1 ports). Speaking of soundbars, most consumers might consider one for the QN90A at some point as its built-in speaker system is mediocre. Discounted as deeply as it is now, though, Samsung's best LED/LCD TV in years deserves many consumers' attention — the 65- and 75-inch versions seem to be the sweet spot, which makes sense for 4K.
LG G1
This belongs to a series of TVs that have always appealed to a specific target group, but it deserves mentioning because of the very deep discounts it's offered at. The G1 is the most minimalistically beautiful OLED TV of 2021, period: it's meant to be put flush against a wall like a painting — it does not come with a furniture stand — and its extremely slim profile, along with its thin bezels, achieve that effect splendidly. This is a TV sold mainly on looks, yes, but those are seriously impressive good looks. It simply looks amazing.



The G1 was supposed to offer a brighter picture than e.g. the C1 or most other OLED TVs out there because of its "Evo" OLED panel and associated tech LG claimed it went along with it. This did not turn out to be true in the vast majority of use cases — that is why the C1 is still the better choice for most people — but its picture quality is still very high, only surpassed by what the A90J is able to achieve through its heatsink and image processing. The G1 naturally offers everything the C1 does in terms of connectivity, user interface, apps, etc. while its built-in sound system is somewhat better (but still struggling with bass). Since this year's G2 does not appear to offer any significant improvements, for people interested in adding a true art piece of a TV in a room — and prefer OLED to e.g. Samsung's "The Frame" LED/LCD TV (full review here) — the G1 is tempting at 35%-40% off at large sizes. It's still a luxury, just not such an unreasonably expensive one.
Panasonic JZ1500
Rounding up the 2021 TVs worth getting in 2022 is this comparatively affordable OLED TV: it's not Panasonic's flagship (that would be the JZ2000) but this will not matter to most people because its picture quality is of the exact same level. It's not as impressively built and lacks the JZ2000's external quality sound system, but it does offer something more important: LG's "Evo" OLED panel which allows the JZ1500 to go brighter than most other TVs of this kind. Panasonic's image processing is very good overall, so it's easy to see why this specific model is considered such a noteworthy entry among display quality enthusiasts.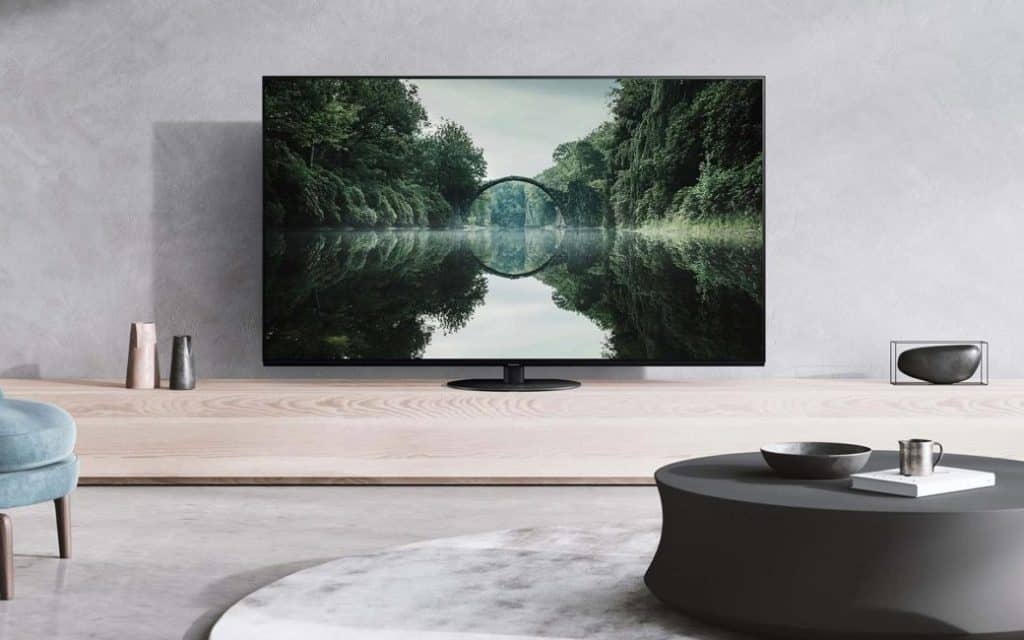 There are three points worth keeping in mind regarding the JZ1500, though. First, its Smart TV platform is inadequate, to say the least, so it should be paired with a quality media player — such as e.g. a good UHD player, an Apple TV, or an nVidia Shield — in order to get the most out of it. Second, it seems to be in short supply in many countries and it does not seem to get as deep discounts as other OLED TVs do these days. Third, it's not officially available in the United States and it would be pointlessly expensive to import one. So US consumers should probably be looking at one of the other OLEDs mentioned in this story (just in smaller sizes because of the associated cost). For everyone else it's a great choice… provided they can find one, that is!