PlayStation VR2: all available and forthcoming games
Here's the current list of what owners of Sony's virtual reality system can play now, plus what they can look forward to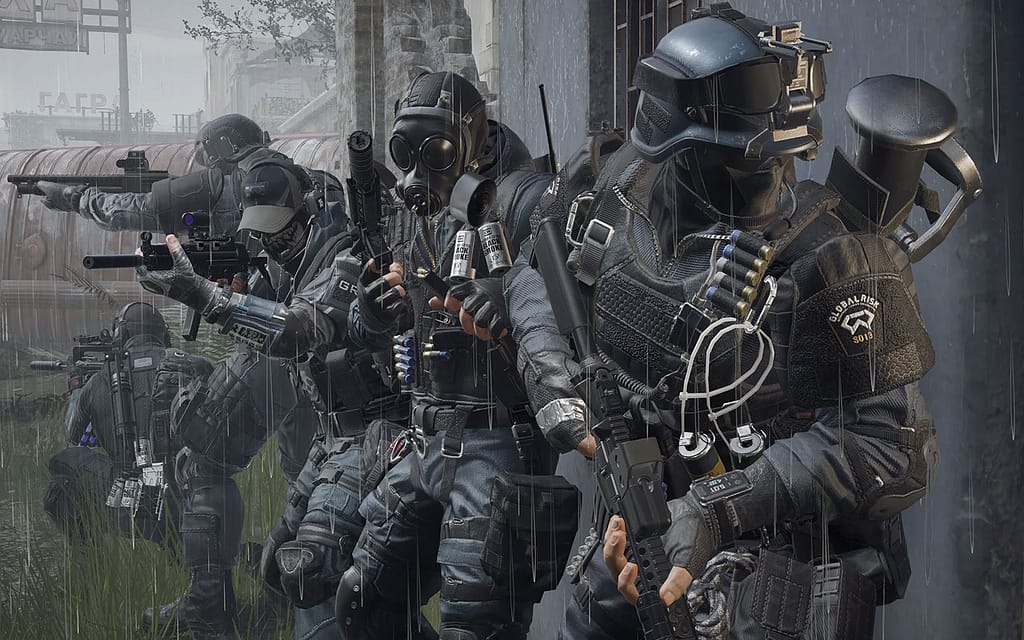 So PlayStation VR2, Sony's virtual reality system designed specifically for the PS5, has been out for almost five months now and it's probably fair to say that it hasn't taken the world by storm… yet. The company has not revealed how many PS VR2 units has been able to sell since February, but it's steadily releasing information about the most important part of the equation that could help its product succeed: software support.
See, PS VR2 itself is pretty amazing and perfectly capable of delivering exciting, next-gen virtual reality experiences, but the quality, quantity and variety of games designed for the system will ultimately decide whether consumers decide to invest in it or not. What's more, it's AAA games exclusively developed for the new PlayStation VR – i.e. not VR games already released in the past or games being released on PS VR2 along with other VR platforms – that will work as system sellers for it, as it has always been the case with consumer entertainment products.
The launch line-up Sony has been able to secure for PS VR2 was admittedly one of the most impressive in recent memory regardless of system or price point: no less than 43 different titles were available on day one and some of those are true highlights of what the PS VR2 can do when used creatively. Gran Turismo 7, Horizon: Call of the Mountain, Resident Evil Village and The Last Clockwinder remain among those highlights as of this writing. This is the initial list in full: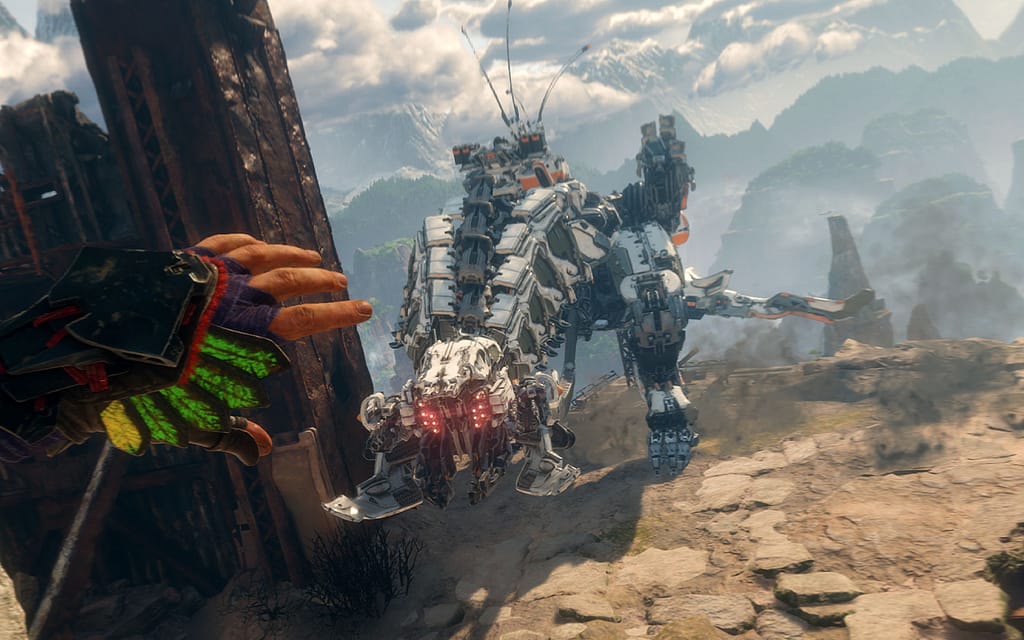 After The Fall
Altair Breaker
Cave Digger 2: Dig Harder
Cities VR – Enhanced Edition
Cosmonious High
Demeo
Drums Rock
Dyschronia: Chronos Alternate
Fantasvision 202X
Garden of the Sea
Gran Turismo 7
Horizon: Call of the Mountain
Job Simulator
Jurassic World Aftermath Collection
Kayak VR: Mirage
Moss
Moss: Book II
NFL Pro Era
No Man's Sky
Pavlov
Pistol Whip VR
Puzzling Places
Ragnarock
Rez Infinite
Runner
Resident Evil Village
Song in the Smoke: Rekindled
Star Wars: Tales from the Galaxy's Edge – Enhanced Edition
Startenders: Intergalactic Bartending
Swordsman VR
Synth Riders – Remastered Edition
Tetris Effect: Connected
The Last Clockwinder
The Tale of Onogoro
The Light Brigade
Thumper
Townsmen VR
Unplugged: Air Guitar
Vacation Simulator
What the Bat!
Zenith: The Last City
Zombieland: Headshot Fever Reloaded
2MD: VR Football Unleashed All-Star



Since early March up until the second week of July – when this story got published – these are the games released for the new PlayStation VR. Not an awful lot, not any true system sellers among them, but some quality additions to the growing library of Sony's latest VR system, such as Nock, C-Smash VRS, Humanity and Synapse. Here's the full list of the PS VR2 games that came out since the system's launch back in February:
Before Your Eyes
The Dark Pictures: Switchback
Gorn
Startenders: Intergalactic Bartending
The Walking Dead: Saints & Sinners – Chapter 2: Retribution
The Last Worker
Nock: Bow + Arrow Soccer
Another Fisherman's Tale
C-Smash VRS
Creed Rise to Glory: Championship Edition
Humanity
Hello Neighbor: Search and Rescue
Walkabout Mini-Golf
Synapse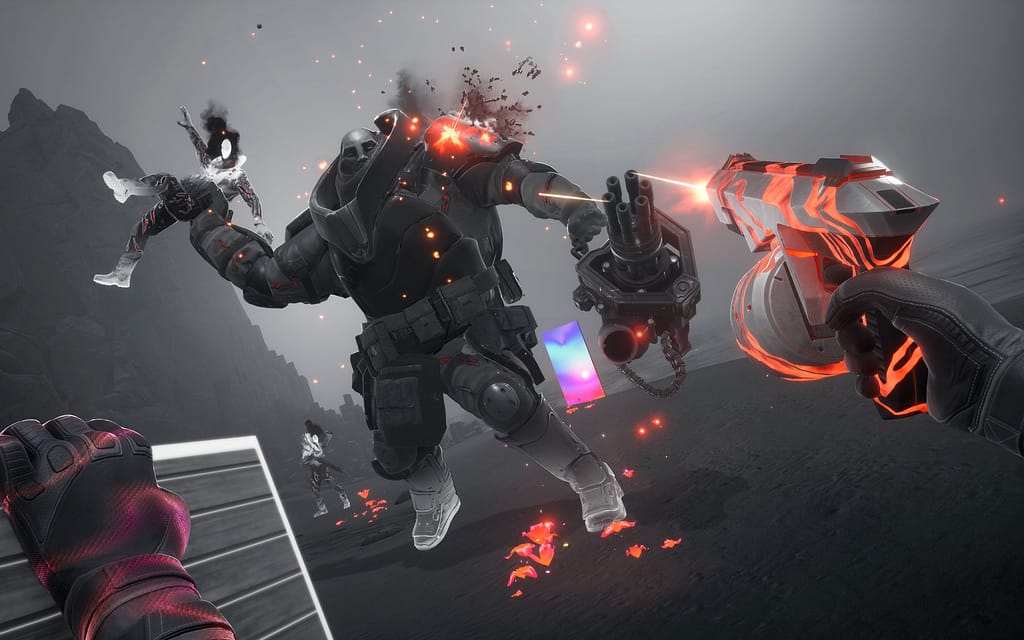 Sony had repeatedly stated in January that there are more than 100 different games under development for PS VR2, though, so a lot more titles are expected to be released until the end of the year and beyond. What follows is an ever-growing list of games that have been announced as PS VR2 releases at one point or another, although there are no release dates confirmed by their publishers or developers for most of them. Here's the full list of those:
A Fisherman's Tale
Aces of Thunder
Across the Valley
Affected: The Asylum
Afterlife VR
Aliens VR
Alvo
Among Us VR
Arashi: Castles of Sin – Final Cut
Arizona Sunshine 2
Awesome Asteroids
Barbaria
Behemoth
Black Trail
Blacktop Hoops
Break Stuff VR
Budget Cuts Ultimate
Bulletstorm VR
B99
Cosmodread
Crossfire: Sierra Squad
D-Day Enhanced
Desperate: Vladivostok
Distortion VR
Dropship Commander
Engram
Firewall Ultra
Firmament
Five Nights at Freddy's: Help Wanted 2
Galaxy Kart
Gazzlers
Ghostbusters: Rise of the Ghost Lord
Ghosts of Tabor
Golf+
Green Hell VR
Grimlord
Happy Funland
Hellsplit Arena
Hellsweeper VR
Hubris
Hypestacks
Journey to Foundation
Kizuna AI – Touch the Beat!
Last Labyrinth
LONN
LOW-FI
Madison
Medieval Dynasty
Mixture
Neolithic Dawn
Operation Wolf Returns: First Mission VR
Organ Quarter
Ovrdark: A Do Not Open Story
Paint the Town Red VR
Phasmophobia
Pixel Ripped 1978
Pixel Ripped 1995
PokerStars VR
Project Lousianna: The Bounds VR
Propagation Paradise Hotel
Red Matter 2
Requisition
Resident Evil 4
Rhythm Planet
Samurai Slaughter House
Seeker: My Shadow
Shadowgate VR: The Mines of Mythrok
Soul of Kaeru
Stranger Things: The VR Experience
Super Kit: To the Top
Survival Nation
SURV1V3
Sushi Ben
Tentacular
The Events at Unity Farm
The Exorcist Legion VR: Sin
The Foglands
The Twilight Zone VR
The 7th Guest
Tiger Blade
Tin Hearts
Toss!
Transformers Beyond Reality
Ultrawings 2
Undead Citadel
Until You Fall
Vampire: The Masquerade – Justice
Volcanic Core
VR Skater
Wanderer: The Fragments of Fate
Wandering in Space
Windlands 2
X8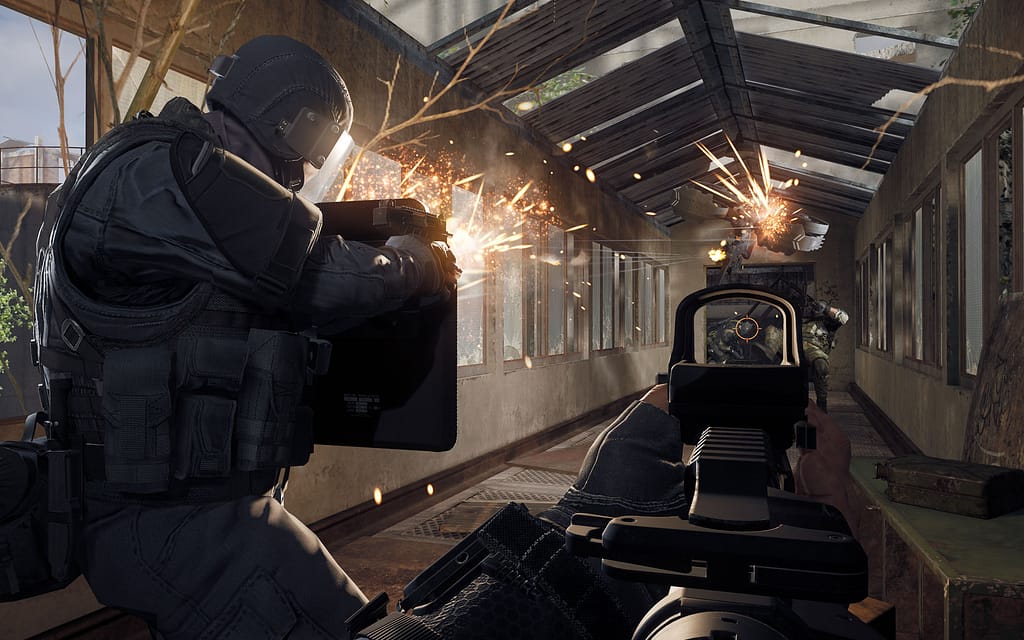 This is an impressive list indeed, even if most of these games are bound to be released at any point between "next month" and "2025". Early impressions point to Firewall Ultra, Behemoth, Arizona Sunshine 2, Tiger Blade, The Foglands and Crossfire: Sierra Squad being particularly interesting, but VR games often have a way of defying or surpassing expectations… so a few surprises are certainly in order. Will PS VR2 be able to complete its first year in the market on a high note come February 2024? Here's hope that Sony can pull this off!