PlayStation Portal out in 2023 for $199
Sony shares more details about its ambitious handheld accessory as well as its new PlayStation audio products

Maintaining media momentum despite not having an official presence in this week's Gamescom exhibition, Sony unveiled more details about the handheld device it tentatively announced as Project Q during the May PlayStation Showcase. Its official name is PlayStation Portal and it's exactly what the company promised: a way for people to play PS5 games they own, streaming from their own PS5, anywhere there's a strong Wi-Fi connection. As previously disclosed, it will be available later this year and Sony has settled on its pricing too: it's $199, which will probably seem either too high or perfectly reasonable, depending on what one thinks of the product in the first place.
The PlayStation Portal is, essentially, an 8-inch, 60 Hz, LCD screen of 1080p resolution with half a DualSense controller attached to it from either side. The screen size seems large enough to be expansive without the device as a whole being too large to use comfortably, while the resolution is perfectly matched for the intended purpose of this product. Sony has not yet finalized the battery size of this thing, so it did not share any battery life estimates – the company did mention, though, that "the target is DualSense-level battery life in most cases". Given the fact that there's room for a bigger battery behind that 8-inch screen that the one in a DualSense, but bearing in mind that the same screen also requires power, five to six hours of operation at most is what one can reasonably expect from a PlayStation Portal.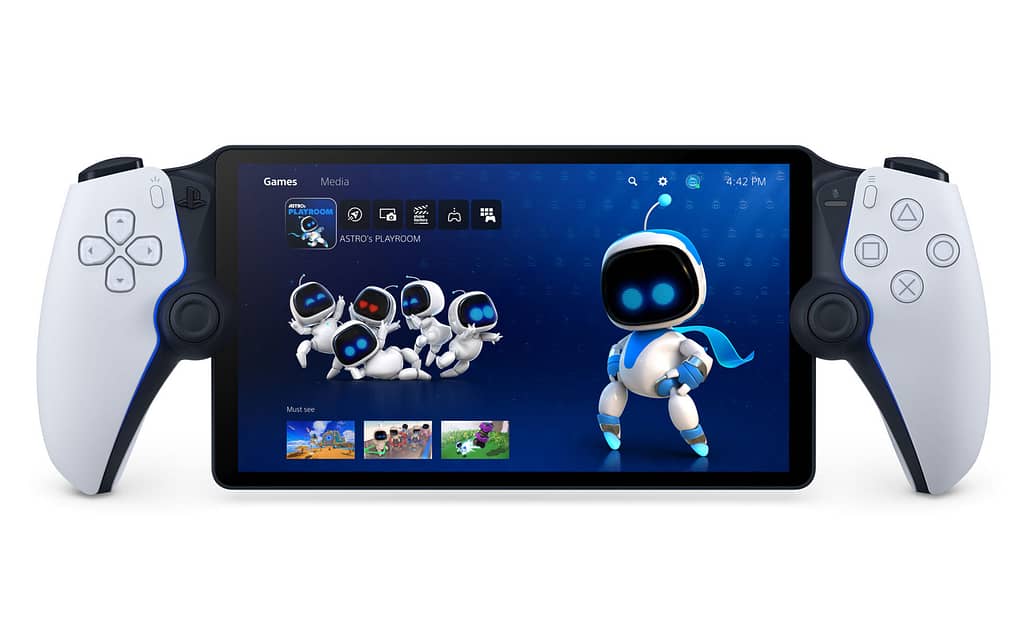 That's not bad at all – compared to, say, a Steam Deck or a ROG Ally – but then again this is a streaming-only device: it does not actually run any games (it does not even run any apps locally). The PS5 it will be connected to is the one running the games, which is both a good and a bad thing: it means that the PlayStation Portal obviously requires a PS5 and that the PS5 will be working and consuming power as per usual while streaming to the PlayStation Portal, but it also means that consumers have access to everything on their actual PS5, including its home screen and apps. The Remote Play function it's build around does offer this advantage, which is just as well since the PlayStation Portal itself can't make use of the game streaming function available to PlayStation Plus Premium subscribers.
The Wi-Fi connection used by the PlayStation Portal does not have to be shared by the PS5 it's working with, although that's probably the best-case scenario for players looking to minimize latency in games where control needs to be as fast and accurate as possible. In theory, the PlayStation Portal could work outside the house too – through e.g. a 5G smartphone working as a Wi-Fi hotspot – but, in that case, latency will most probably be higher. Much higher. Still, not a bad option for latency-resilient types of games where just adequate levels of control accuracy are acceptable.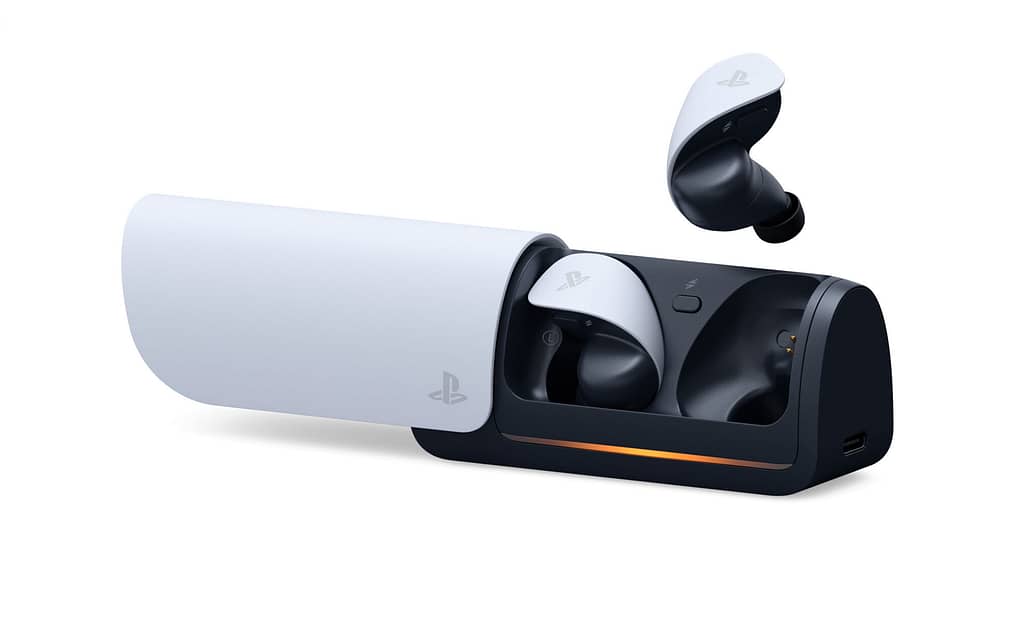 The PlayStation Portal does not support Bluetooth connections and that's reason enough for Sony to offer two different audio products for it, based on a new technology called PlayStation Link. This proprietary wireless audio protocol "delivers low latency, lossless audio and easy switching between multiple PlayStation Link hosts" – according to the official PlayStation blog – and can also be used on PCs or Macs through a USB adapter, sold separately. The first audio products featuring this new PlayStation Link tech are called Pulse Elite and Pulse Explore. The former is an evolved version of the current Pulse 3D wireless headset, offering similar design but also a retractable boom mic and "AI-enhanced noise rejection capable of filtering background sounds" (a charging hanger is also included).
The latter is the first PlayStation-branded set of wireless earbuds, styled after the PS5 and coming with a charging case of their own. They are reminiscent of Sony's other mainstream wireless earbuds, such as the Linkbuds S, which can only be a good thing if their performance is similar. The Pulse Elite will cost $149.99, the Pulse Explore will cost $199.99 and they will both be available at some point over the next few months, probably around the time the PlayStation Portal itself will launch. Not long now, then!