5 things the iPhone 15s did not deliver, that the iPhone 16s will have to
Apple did not go far enough with its new smartphones in 2023, here's how it should make amends in 2024

So Apple's "Wonderlust" event has come and gone, the iPhone 15/15 Plus and the iPhone 15 Pro/ProMax were announced as expected, some of us managed to pre-order ours on time and some didn't – word on the Web is that the first batch of devices is already out in many parts of the world, with shipping delays extending into November – while reviews are bound to appear soon. There's already a growing sense of disappointment, though – in certain circles, at least – regarding the new iPhones and what they could or should have delivered… but didn't.

It's all about expectations, yes, and it's always wise to manage those when it comes to Apple. One can't help but feel, though, that the company has yet again gone as far enough with the iPhone 15 line as it absolutely had to. Not a single step further.
It would be fair to say, actually, that Apple has not gone far enough in terms of what often defines the user experience of these new iPhones. It also chose not to offer certain features or functions considered by many as flagship-worthy and refrained from taking its smartphone line to the next level with a new model a lot of us fully expected to see. Here are the five things that Apple should have delivered with the 2023 iPhones, didn't and will absolutely have to with the 2024 iPhones – unless the company enjoys watching boredom finally setting in the hearts and minds of consumers, that is.
Truly impressive performance
It's understood by everyone watching modern microprocessor development closely that, well, it seems to have slowed down considerably as of late. Gone are the days of groundbreaking 40% or 50% uplifts in computing performance from one generation of CPUs or GPUs to the next when it comes to consumer products. Mobile products are even trickier to push higher in terms of performance because of their thermal restrictions and size, which is why chip design philosophy has changed quite a bit to address this situation.



Even when taking all that into account, though, a mere 10% uplift in CPU performance and a 20% uplift in GPU performance (due a single additional core) offered by Apple's latest and greatest, the A17 Pro, feels underwhelming. It also feels like a missed opportunity given the fact that this is the first chip of any kind making the transition to a cutting-edge 3nm manufacturing process, which should translate to either a performance boost or a battery life boost compared to the A16… in theory.
In practice Apple seems to only have made a handful of changes to the architecture of its latest Axx chip, while also choosing to be rather conservative with the operating speed of its processing cores. All the A17 Pro seems to be offering in addition to that is a few custom processing blocks and a number of optimizations here and there. That's all. The result: a slight bump in overall performance that will likely not be felt by most consumers in everyday use for a long time to come (if ever). The fact that Apple itself compares the iPhone 15 Pro to the iPhone 12 Pro only on its own website when it comes to performance, is telling.
Faster wired charging
This may be the hardest of the new iPhones' shortcomings to accept because it was already hard to accept during the launch of iPhone 14 lineup or the iPhone 13 lineup (or even the iPhone 12 lineup for some). The wireless charging speed of any iPhone is currently limited to 15 Watts… and that's OK because it's not Apple's fault: today's standards only allow for that level of wattage, more or less, so it's not like other flagship smartphones offer faster wireless charging anyway. Apple officially going from 7.5 Watts to 15 Watts for Magsafe is an actual improvement – so no complaints there, even if charging an iPhone that way remains too slow and rather impractical (save for night time charging).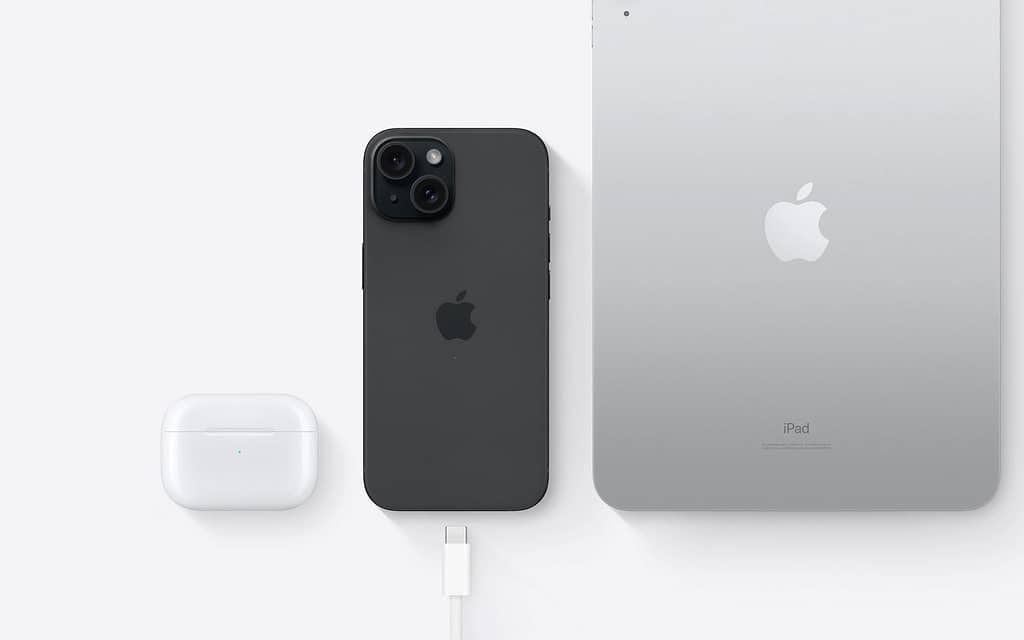 Wired charging speeds, though, have been a real problem when it comes to iPhones and this has not changed with the USB-C equipped iPhone 15 line. The absolute fastest anyone can charge an iPhone 15 using a cable – even a high-speed, high-quality USB-C cable with a high-wattage charger – is at 27 Watts. Considering that many 2023 flagship phones offer 65, 80 or 120 Watt charging speeds, while other smartphones offer anything up to 150, 180 or even 210 (!) Watts for wired charging, the iPhone's charging speed wattage of less than 30 Watts seems downright insulting. It's no secret that Apple's long-term plan is to ditch cables and ports altogether, but wireless charging speeds practical enough for everyone in the context of everyday use are so far away, that the company simply needs to reconsider.
USB 3.0 or Thunderbolt-level data transfer speeds
It's no secret that millions of consumers rejoiced at the news of all four new iPhones finally – finally – ditching the Lightning port for USB-C but, these being Apple products, of course it would not be that simple. It is not. While the iPhone 15 Pro/Pro Max offer USB 3.0-level data transfer speeds through their USB-C port, the regular iPhone 15 and the iPhone 15 Plus can only work at USB 2.0 speeds. It's simply unacceptable, having to transfer any amount of data off any device at 480 Mbps in 2023 (in practice it's considerably slower than that too). Adding insult to injury, Apple also saw fit to include a USB 2.0-class cable in every new iPhone's packaging, so even iPhone 15 Pro/Pro Max users will have to get a different USB-C cable to take advantage of the increased speed of the port on their devices.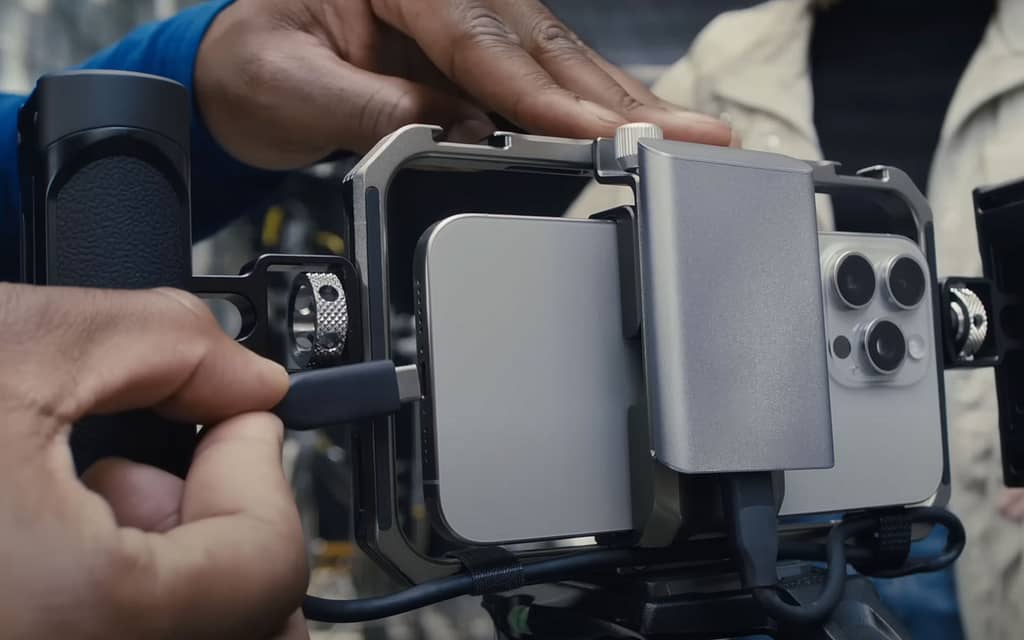 Apple made sure that the USB-C port on the iPhone 15 Pro models offers interesting new functionality, from accessing fast external storage to charging other devices, yes. The USB 3.0 controller block necessary for that port to reach 10 Gbps speeds is part of the A17 Pro, so adding that to the A16 for the new iPhone 15/15 Plus would be difficult, yes. But consumers do not care about any of that, as well they shouldn't. They are forced to transfer data off devices costing anything between $799 and $1199 using technology released to market almost a quarter of a century ago.

Apple will probably offer USB 3.0 data transfer speeds with the iPhone 18/18 Plus models (assuming the A17 chip contains that controller block) but then, to differentiate, it will also have to offer Thunderbolt data transfer speeds (of up to 40 Gbps) to the iPhone 18 Pro/Pro Max. From a company that has no shame putting consumers through all this in 2023, one can have no high expectations for 2024 when it comes to such matters.
8K video recording
It's perfectly reasonable to claim that this is a rather niche feature – even the kind of functionality that very few prospective iPhone 15 owners would be interested in. But the fact of the matter is that (a) 8K is here to stay – no matter how low general consumer interest is right now – and that (b) shooting 8K videos with a smartphone is one of only a handful of ways early adopters and owners of 8K TVs have at their disposal nowadays for creating content they can enjoy in all its 33-Megapixel glory. It's not even a feature only available to Samsung Galaxy S or Galaxy Z phones anymore: Asus, Xiaomi, One Plus, Redmi, Vivo and One Plus all offer multiple models capable of shooting video at 8K.



Apple chose to not include 8K video capture with the iPhone 14 Pro/Pro Max models last year – despite the fact that the new 48-Megapixel main sensor and the A16 are perfectly capable of delivering that – most likely due to storage capacity concerns: 8K footage takes a lot of space and 128GB models could hardly accommodate more than a few such video files at a time. But it just seems wrong that Apple chose not to offer it this year, now that the iPhone 15 Pro Max begins at 256GB of storage and that both Pro models can record directly to external storage via USB-C. Apple could just not make this option available to 128GB variants of both devices or only have it appear as an option when fast enough external storage devices are connected to an iPhone 15 Pro. It's as simple as that.
Furthermore, it's plain wrong that the company doesn't allow 8K video recording at all with the new iPhone 15 Pro/Pro Max, even on iOS-level. Because of that, other developers cannot implement it as an option in their own videography apps. Chances that Apple will change its mind about this before the release of iOS 18 are low. This is not OK.
An iPhone Ultra model
This is obviously a matter of personal opinion: other people may feel that the iPhone 15 Pro Max is already expensive enough for what it is and that an even more costly model would make little sense in the current smartphone market. But yours truly still believes that there was a place in the iPhone 15 lineup for a device sporting an even larger screen of higher resolution, a larger battery, 512GB of storage and a higher-clocked version of the A17 Pro (with a heat management system to match) called the A17 Max, for instance.



Even if everything else was configured like it currently is in the iPhone 15 Pro Max – same RAM, same camera system, same USB-C port etc. – a device like the one described above could easily be called the iPhone 15 Ultra. Would it start at $1500? Most probably. Would it be for everyone? No. Would it extend the iPhone lineup in a meaningful way, creating a new, highly profitable smartphone tier for Apple and a new option for the most demanding of consumers and pros? Yes. Here's hope that Apple will consider such a device for 2024 even if it's a costly one. Anyone remember the "prohibitively expensive" $999 iPhone X? Exactly.