iPhone 15 Pro: What they do that the non-Pro don't
Apple's top 2023 smartphones bring a lot to the table, including concern and disappointment – here's why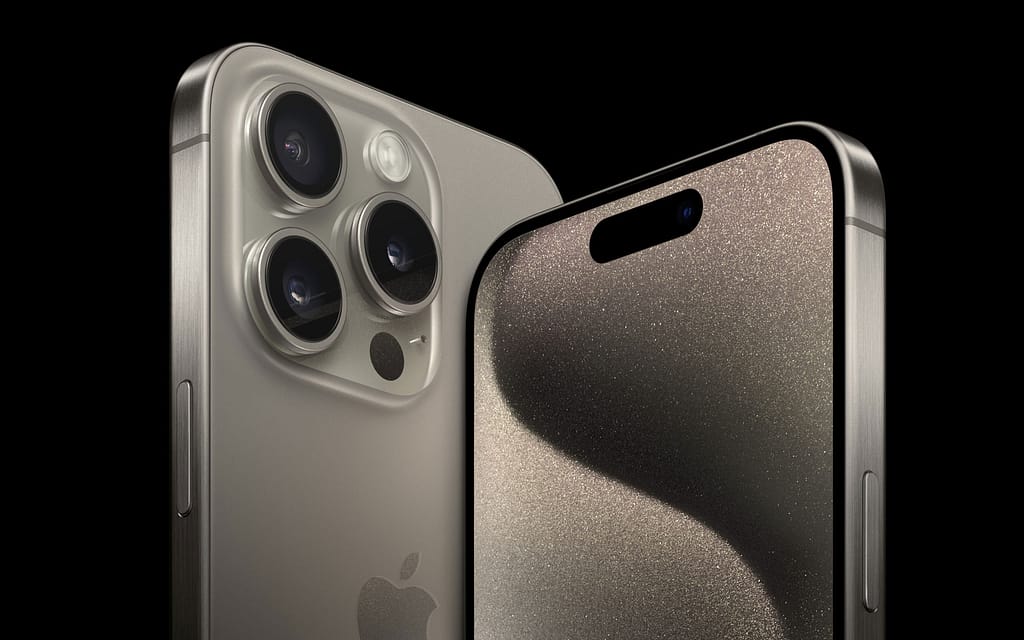 As Apple opted to follow its 2022 strategy again this year for the iPhone 15/15 Plus (re-use much of the technology employed in last year's Pro models), most people's interest was understandably focused on the iPhone 15 Pro/Pro Max models this time around: we all wanted to know what's actually new with iPhones in 2023. In that sense, the company did deliver with its most expensive smartphones, which bring a lot to the table in terms of hardware improvements. There's definitely room for complaint regarding some of Apple's choices, though, as well as cause for concern regarding the performance of these new devices in general.
Design-wise, the iPhone 15 Pro and Pro Max look very much like their predecessors overall, save for two specific features: the brushed titanium frame (which promises to be just as durable as stainless steel but not as heavy) and the reduced screen bezels (which allow for the screen diagonals and resolutions to be identical to the iPhone 14 Pro/Pro Max ones in a slightly more compact size). The thinner bezels are nice but barely noticeable, while the 20-gram difference in weight is welcome. The brushed titanium is luxuriously impressive and the edges of the two devices are more rounded than before – but people who intend to use a case with their new, expensive iPhones obviously won't notice. Those few that don't, will.
The first important change these new devices bring about becomes immediately apparent when looking at the bottom of their frame: the much-discussed USB-C port is there, at long last, and it's better than the one present on the regular iPhone 15 or 15 Plus models. This one is not limited to USB 2.0 wired data transfer speeds. It fully supports USB 3.0, so transfer speeds "up to" 10 Gbps are possible with the right cable (which of course the one included with the new devices is not). Data transfer speeds of this level also grant this USB-C port with additional functionality, such as the option of connecting fast external storage, e.g. SSDs, to these new iPhone Pro models directly, connecting to 4K screens for display output and even charging other USB-C devices, such as the new AirPods.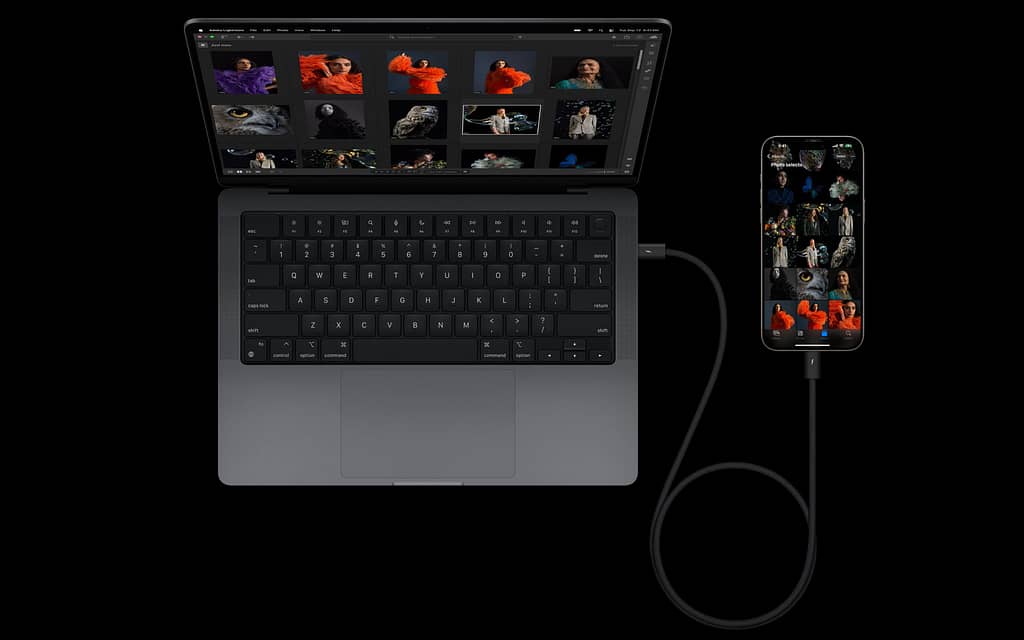 Many people were hoping for Thunderbolt-level speeds for this port on the iPhone 15 Pro/Pro Max, but Apple only referred to USB 3.0 compatibility for the port controller block in the A17 Pro processor this time around. The 2024 iPhone 16 Ultra, based on the the A18, will offer full 40 Gbps Thunderbolt compatibility… maybe? Still, USB 3.0-level transfer speeds are obviously preferable to the unacceptably slow speeds of USB 2.0. They may not be "Pro" enough in 2023 terms, but that's a different discussion altogether.
What is a discussion that must be had – about any of the iPhone 2023 models – is about charging speed: despite the presence of the USB-C port in all of these devices, wired charging is still limited to 30 Watts (!), which is anything but fast by 2023 standards. There's a huge number of Android smartphones capable of wired fast charging at 65, 90, 120, 150, even 200 Watts. Even wireless charging at 15 Watts is now possible with these new iPhones. So… 30-Watt wired charging for $1000 phones? Really? Apple must change its tune when it comes to battery charging speeds next time around. It is as simple as that.
A lot of potential in the Action button… but what about the A17 Pro chip?
The other readily visible exclusive addition to the iPhone 15 Pro/Pro Max models is none other than the widely rumored Action button, which replaces the Ring/Silent switch present in all iPhones since the very first one. By default, this button serves as the aforementioned switch, but it can be remapped to do other things instead: launching voice memos, opening the camera or flashlight, changing Focus modes or launching various accessibility features. Experienced iPhone users can even launch Shortcuts using the Action button, which means that they can tie it to pretty much any kind of iPhone custom function they have created themselves using the Shortcuts app.



Single presses of the Action button are rejected on the off chance they are accidental – so it's one Action per long-press, for now – but that might change in the future. There's also the possibility of using multiple rapid presses (double-press or triple-press) like anyone can do with the double- or triple-tapping to the back of an iPhone. If the Action button can be tied to e.g. three different functions that way, it will be invaluable.
What is not at all clear right now regarding its value to consumers is the A17 Pro processor the new iPhone Pro models are built around. This is the world's first mobile chip based on a 3nm manufacturing process – and many tech reporters or analysts expected much of it – but Apple's numbers seem to paint a different picture: the increase in total transistor count is not that impressive, while the uplift in both performance and efficiency CPU cores is just OK. Nothing to write home about. Several information leaks during the last few months warned of this (and we'll obviously have to see how this pans out in real-world application performance) but it's highly likely that Apple has played it safe with its new architecture and manufacturing process, going for merely a modest jump from the A16.
Graphics performance is much more promising: Apple has redesigned the GPU inside the A17 Pro, added an extra core and updated it with forward-thinking features such as raytracing or mesh shading (useful in modern games). Apple put a lot of emphasis, in fact, on gaming on the iPhone 15 Pro models, showing off console-quality titles based on popular video game franchises. The company also underlined its focus on sustained graphics performance – previous iPhone models had trouble offering that in many demanding games – and power efficiency, both of which are obviously important.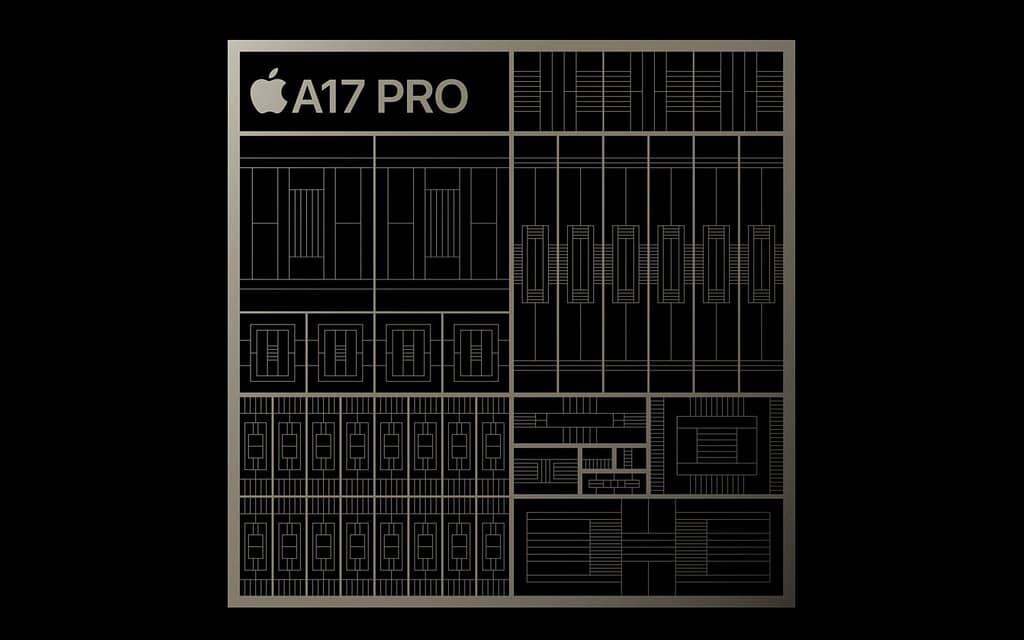 There's still a lot of ground to cover, of course, regarding the A17 Pro's performance in different use cases, but current information points to an underwhelming premiere for Apple's first 3nm chip. The fact that the company does not even claim its newest iPhone Pro models offer better battery life – the other side of the coin when modern chips utilize a new manufacturing process – than their predecessors is also troubling.
Because of the A17 Pro, the iPhone 15 Pro models do offer 8GB of RAM instead of the 6GB offered by the iPhone 15/15 Plus or last year's Pro models. The extra 2GB of memory are not expected to help apps or games perform better on the 2023 iPhone Pros, but they may come in handy in certain multitasking scenarios.

Again, all of this will have to be verified through extensive testing in the coming weeks (and the importance of many custom blocks inside the new processor is still to be determined). But, right now, the A17 Pro – even accompanied by 8GB of RAM – does not seem to be a good enough reason in and of itself to upgrade from previous iPhones. Intense, everyday gaming might be one use case it's superior at, but… we'll see.
Camera updates, fair pricing but… do the Pros impress right now?
As was also the case last year, the iPhone 15 Pro models offer a superior camera system to the one found in the iPhone 15/15 Plus models. The main camera's sensor is bigger (but at the same 48 Megapixel resolution), the image stabilization system is improved, plus the new iPhones' software allows for 24 Megapixel snaps and 4K/60 Pro Res video recording (along with Log information to boot). Just like last year, it's really hard to say whether the notable number of new or improved camera software features of the iPhone 15 lineup could be offered to iPhone 14 owners too or not… but it's not like Apple would feel obliged to explain why not, is it?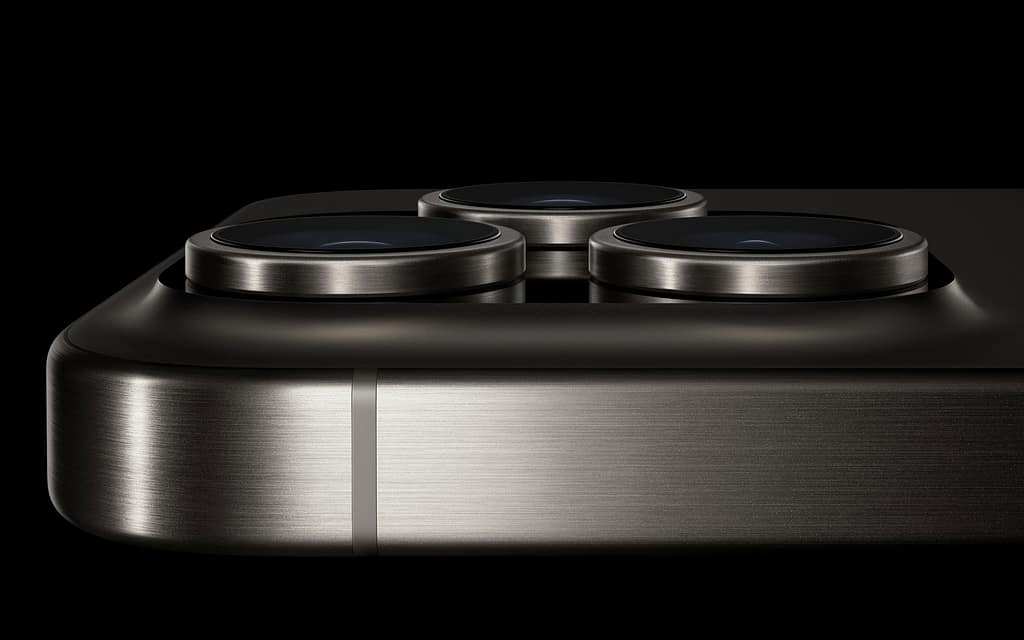 The 2023 Pro models still obviously offer the telephoto camera the regular or Plus models don't, which is often handy in everyday photography. Actually new – and exclusive to the iPhone 15 Pro Max – is Apple's 5x telephoto camera, which is built differently than the 3x one present in the iPhone 15 Pro and last year's Pro models. This system offers even more flexibility, but it's not truly variable between different zoom levels, so we'll just have to see what the extra two steps mean in terms of photo quality. Both iPhone Pro models can also shoot what Apple calls "spatial videos" for the company's upcoming Vision Pro mixed reality headset: clips that give the impression of depth using data captured by both the main and the ultrawide camera at the same time. A niche feature, to be sure, but one worth mentioning.
Despite numerous reports over the last few months claiming that the iPhone 15 Pro and Pro Max (not Ultra… yet) would cost more than their predecessors, that's actually not the case: the former still starts at $999 for 128GB of storage while the latter is indeed more expensive, starting at $1199, but it offers 256GB of storage for that money (it's basically what the 256GB version of the Phone 14 Pro Max cost last year). Considering the upgrades in materials and the main processor, the extra 2GB of RAM or even the new telephoto camera of the Pro Max, the new Pro models actually offer higher value than their predecessors, which is always nice to see.
Taking everything mentioned earlier into consideration, though, it's easy to see why the iPhone 15 Pro and Pro Max models already seem controversial: what anyone thinks of them heavily depends on what USB-C, the Action button, a better telephoto camera and some nice touches mean to that particular person. For some, these are enough to warranty an upgrade from an older iPhone. Others may need more compelling reasons, tangible benefits which would most probably have to come from the A17 Pro chip and software features developed for it – and, at this point in time or for the foreseeable future, those are simply not there.



There's also much debate about whether the differences between the iPhone 15 Pro and the iPhone 15/15 Plus are worth the extra cost – let alone whether the iPhone 15 Pro Max is worth its own extra cost over the iPhone 15 Pro, based on the telephoto camera, the bigger screen and the additional 128GB of storage.

We'll all know more very soon but, right now, the 2023 iPhone Pro does not seem to be the slam dunk of a release Apple fans were hoping for. Stay tuned for definitive answers to all the important iPhone 15 Pro questions yours truly will be publishing (just as he did last year) as soon as he's got them!