Spider-man 2 gets story trailer, PS5 bundle, limited edition controller
Sony is bringing out the big guns this October with some beautiful Spider-themed hardware to go with the game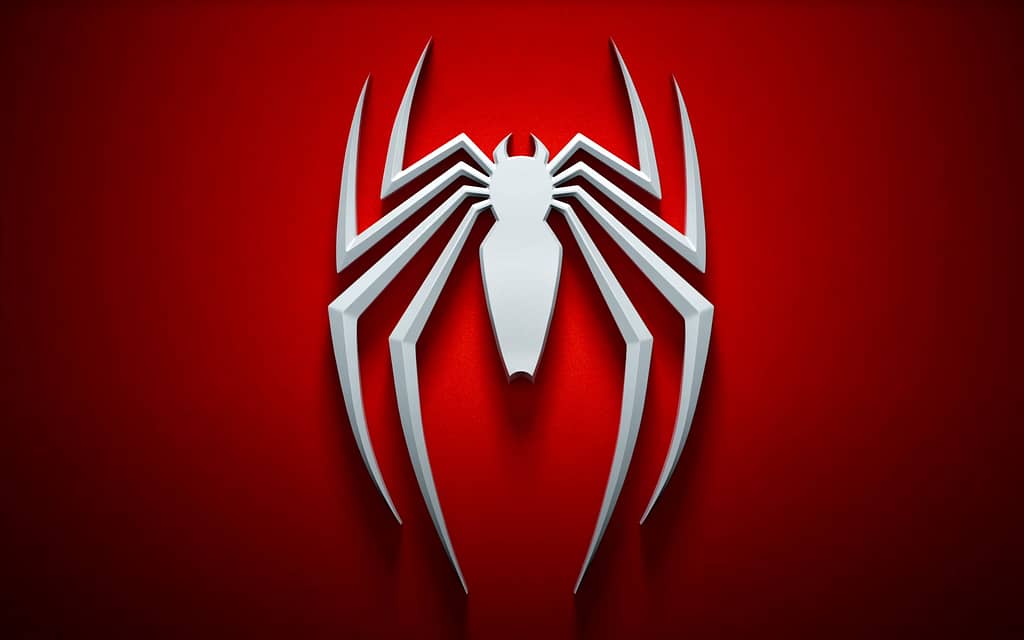 Trust Sony to make the most of a Comic Con when it comes to some of its most important gaming properties and the company did not disappoint during the current San Diego one: not only did we get a brand new, story-focused trailer for the eagerly-awaited Marvel's Spider-man 2, but definitive news about a limited edition PS5 bundle, a special edition DualSense controller and even Spider-themed console covers, all of which will be available for pre-order in a few days. As it was officially announced a while back, the game will be out on October 20th in a variety of different editions exclusively for the PlayStation5.
The new trailer is focused on the characters of the game this time around, not the action, officially revealing another famous Marvel villain we pretty much expected to make an appearance: Venom, whom players will inevitably face alongside Kraven the Hunter and the Lizard, either as Peter Parker or Miles Morales. Speculation around the identity of Venom is crazy on the Web right now – as it's already confirmed by Insomniac that it's not Eddie Brock – and the trailer itself is actually implying that it might be none other than Harry Osborne, Parker's old friend (also known as the Green Goblin in Marvel comics), so we're just gonna have to see how all this plays out. The trailer is also implying that other Marvel villains may return, such as Mr. Negative, while teasing a couple of other characters not easily recognizable… yet.



The Limited Edition PS5 leans heavily on the "black tendrils" element of Peter Parker's symbiote suite and the classic red/white combo of the Spider-logo, looking amazing (huh) when the device is working and those blue LED strips are active. It is, admittedly, one of the most stylishly themed PlayStation consoles Sony has released so far and long-time Spider-Man fans will love that aggressive contrast of primary colors closely associated with this particular superhero. The bundle contains the PlayStation5 itself, a matching DualSense controller and a PS Store digital code for the game (including those pre-order bonuses).
That unique, stylish black/red Spider-controller will also be available for sale on its own – as was the case for other special edition DualSense models in the past, most recently the one released alongside God of War: Ragnarok – while people who already own a PS5 can purchase the Spider-themed console covers of the Limited Edition PS5 separately. So, in essence, consumers can "build" their own Limited Edition PS5 bundle – if they are so inclined – which is great considering that these bundles are literally limited production runs.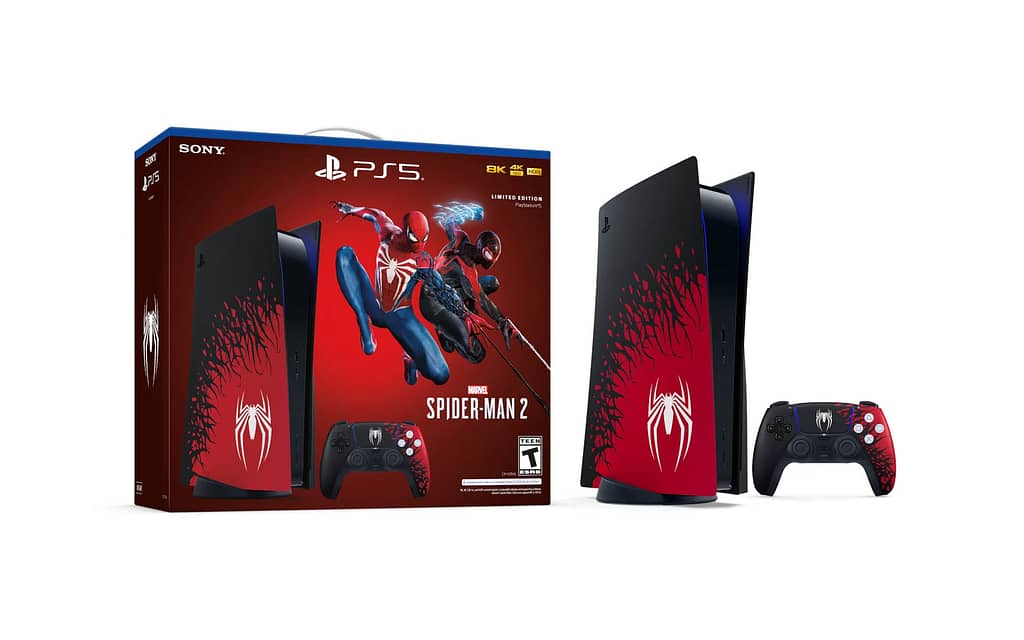 Pre-orders for these products will begin on July 28. Consumers in the United States, England, France, Germany, Belgium, Luxembourg, Netherlands, Italy, Spain, Austria and Portugal can get them either directly from Sony's official PlayStation e-shop or from select retailers. All products will also be available in other countries around the world, in limited quantities, at select retailers. People buying these won't have to wait until the game's launch in October either: they'll be available on September 1st. No better way to get excited about a video game nearing release than staring for weeks at hardware designed to promote it, after all!