The Windows 11 Copilot Update now available
Microsoft is pushing for even tighter integration of ChatGPT into its operating system despite major concerns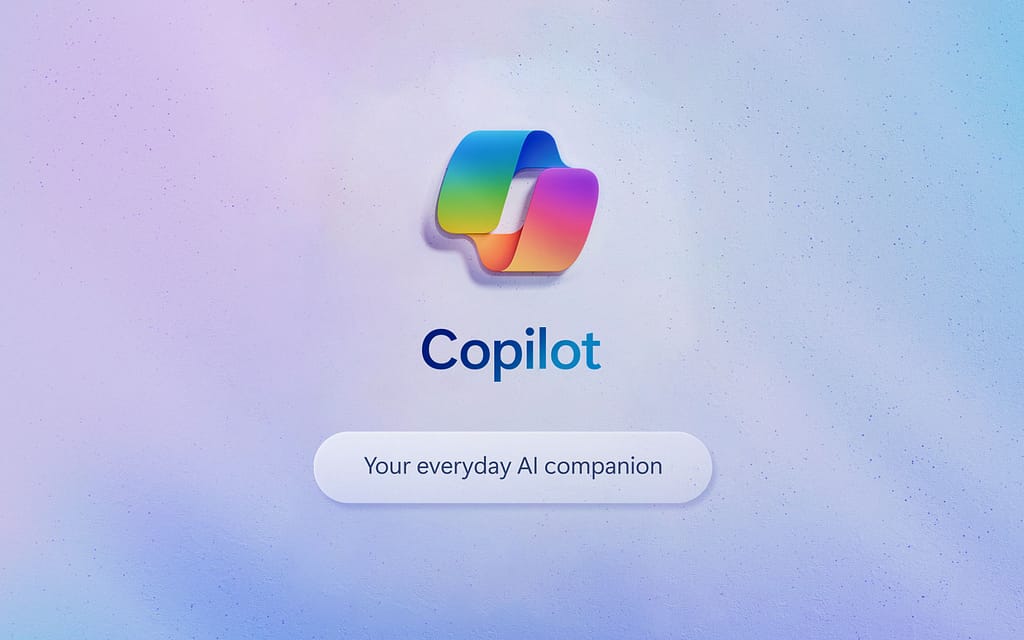 As promised last week, Microsoft just released quite a significant update for Windows 11. While not having an official name, it will probably be more widely known as the "Copilot Update" because, yes, it's officially bringing this AI-powered feature to the masses in beta form. Windows Copilot will be appearing as a sidebar in Windows 11, allowing users do things like controlling a PC's setting, launching apps, generating or summarizing text, generating images through DALL-E or simply getting answers to all kinds of queries.
Yours truly has already explained why this is a wildly irresponsible move – practically building ChatGPT into a mainstream operating system already used by hundreds of millions of consumers worldwide – but Microsoft went ahead and did it anyway, probably betting that Copilot will not be used in the careless or downright abusive way that Bing Chat was used during the first few months of its integration into the Edge web browser. We'll see how that goes.
There are also major privacy concerns. It seems that practically all the processing done by Windows Copilot – certainly for some, if not for all tasks – is happening in the cloud, not on the PC it's running on. So it's not clear at all where all those search queries, the resulting text and images, as well as all associated user data and personal information, are stored or transmitted. Windows 11 is already a privacy nightmare and Microsoft not taking the time to inform consumers about that side of Windows Copilot at all is not exactly encouraging.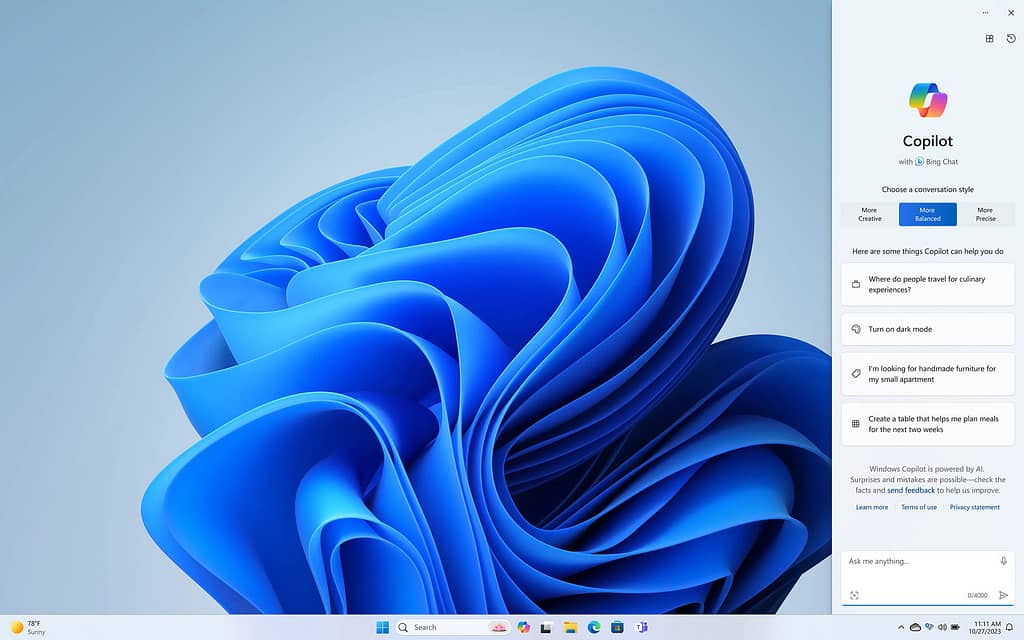 What's also not clear is whether consumers will be able to configure in any way, hide or deactivate Windows Copilot entirely if they wish to do so (as they are able to do with Bing Chat in the Edge web browser). Yours truly remains of the opinion that such cutting edge, largely experimental features should always follow an opt-in approach (instead of being activated by default as Windows Copilot will be after this Windows 11 update is applied), especially when it comes to widely used computer operating systems. Yet… here we are.
Windows 11 built-in apps get new features
This update brings more than Windows Copilot to the table. File Explorer, for instance, is getting a prettier look, with large file thumbnails and a carousel interface that can surface recent and favorited files. File Explorer now blends in better with the ever-evolving Windows 11 design, which is nice. The Windows Backup app will help people back up their PC to the cloud when they migrate to a new device and automatically apply their previous settings to the new PC – including pinned apps on your Start menu and the taskbar. Any apps installed via the Microsoft Store will be also be automatically restored and updated.
The Snipping Tool is getting a new copy text feature that can detect text in screenshots and transfer it to the Clipboard for editing in other apps, as well as a feature that automatically redacts and hides e-mail addresses and phone numbers in images. The Photos app offers a Background Blur function that automatically detects the background in a photo and blurs it out so that the main subject is highlighted. Users can customize the intensity of the blur and change the background areas that get blurred out. Consumers using a stylus will probably enjoy an interesting new feature called Ink Anywhere: this allows users to handwrite in any text box, anywhere in Windows, and have the operating system convert the written characters to editable text.



Interestingly enough, it seems that this "Copilot" Update is not the much-discussed 23H2 Windows 11 Update: the kind of major update Microsoft promised Windows 11 would be getting on a yearly basis. That one is coming at a later date, currently unknown, bringing with it a new sound volume mixer, native RAR and 7z compressed file support, a new Outlook app and the option of finally ungrouping apps on the Windows 11 taskbar (among other things). It's worth noting that this update has not been made available in beta form to Windows Insiders yet, so it may be some time before it reaches mainstream consumers. In theory, though, it should be out by the end of December.
It's fair to say that Windows 11 has not had a smooth ride so far – it can easily be called a failure based on consumer adoption, as users of eligible Windows 10 PCs do not seem interested in upgrading (despite Windows 11 being offered to them for free). Windows 11 does gain market share over time, as every Windows computer sold since October 2021 comes with Windows 11 pre-installed, but it's yet to surpass the 25% mark while Windows 10 still hovers around 70% (per StatCounter's August 2023 numbers). Its 22H2 Update last fall was rather disappointing, there are several things Microsoft promised Windows 11 would be delivering at launch that are still not offered by the company's latest operating system, while the occasional update still causes problems to a lot of consumers.



It's clear that Microsoft has redirected a lot of resources during 2023 towards integrating ChatGPT into Edge, Bing and Windows 11, while it should have focused on Windows 11 itself, making user-requested changes, fixing errors and completing the transition to a refreshed user interface. At this pace, by the time Microsoft has delivered the version of Windows 11 it promised in summer 2021, it will be time to prepare for Windows 12.

Is it really all that strange that hundreds of millions of PC users prefer sticking with Windows 10? Even if that operating system is not getting any new features anymore, at least it's not giving off the impression that's a work in progress – which is more than what anyone can say about Windows 11, two years in. Feeling like a long-term unpaid beta tester yet?